loading...
Search
9 RESULTS FOR ABSOLUTEHYPOALLERGENIC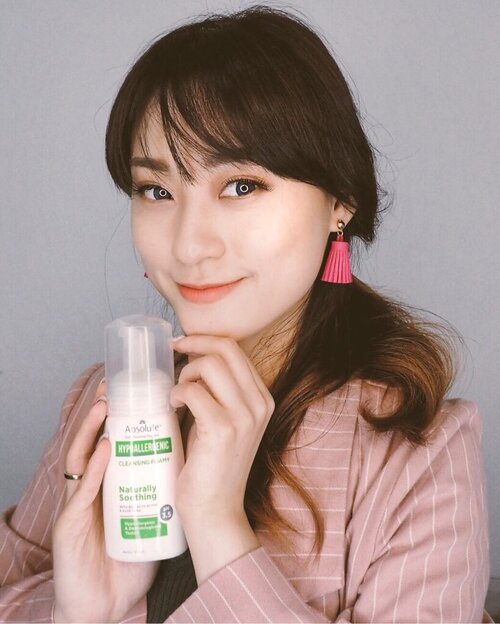 Keep Miss V hygiene is so important dan memilih produk nya jg harus benar.. produk
#AbsoluteHypoallergenic
dr @absolute_women ini bs jd pilihan kalian.. Karena semakin aktif semakin lembab... ..Ada 2 varian dan juga texture serta beragam ukuran.. Aku prefer yg foamy, soalnya lbh mudah digunakan dan lembut banget.. Bisa digunakan 2 kali sehari agar tetap terhindar dari bakteri dan suhu lembab.. Lebih lengkapnya kalian bs cek ke blog aku di
www.hisafu.com
ya atau klik link bio.. .....
#AbsolutelyActive
+ View more details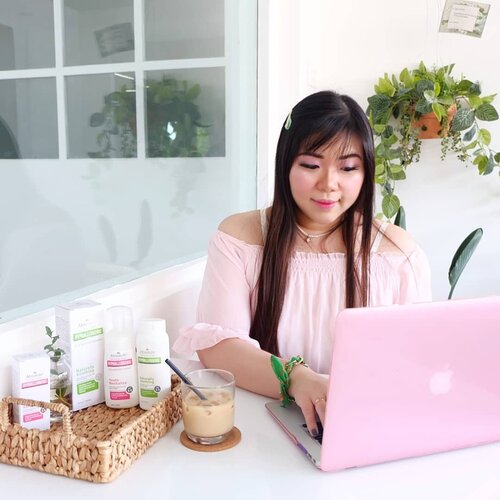 Hi girls, as modern women we all lead very active and busy lives – and this sadly can lead to us neglecting ourselves (oh no!). The more active we are, the damper our feminine area can be, this can increase the risk of irritation – fear not, we now have
#AbsoluteHypoallergenic
(available in foamy and liquidy form in 150 and 60ml bottles), the perfect partner for busy and active ladies (it has a Hypoallergenic Formula that is dermatologically tested, therefore it is safe for even the most sensitive of skin!). Now, no matter how many things you have to do in a day, you'll have no problem or irritation with Absolute !
I personally love the foamy type because it's so easy to use, you just gotta press the pump, apply on your feminine area, leave for a few seconds and wash thoroughly (it is similar with the liquid type, you just gotta mix it with water and lather it first!). I love the scents of both Youth Revitalize (with Biolacto Active and Collagen Extract) and Naturally Soothing (with Biolacto Active and Aloe Vera Extract) as they are very nice and mild – and I just love the refreshed, clean feeling after use!
So it is safe tp say that  we can always be
#AbsolutelyActive
with Absolute Hypoallergenic!
Don't forget to follow @absolute.woman for more info and news!
#absolutedailyfemininehygiene
#femininewash
#femininehygiene
#dailyfemininewash
#health
#lifestyle
#femalehealth
#femininehealthcare
#clozetteid
#sbybeautyblogger
#bblogger
#bbloggerid
#influencer
#influencerindonesia
#surabayainfluencer
#beautyinfluencer
#beautybloggerid
#beautybloggerindonesia
#bloggerceria
#beautynesiamember
#influencersurabaya
#indonesianblogger
#indonesianbeautyblogger
#surabayablogger
#surabayabeautyblogger
#girl
#lifestyleblogger
+ View more details
Padatnya aktivitas setiap hari sering membuat aku sebagai perempuan terkadang bisa lupa satu hal penting dari hidup, yaitu menjaga kebersihan area kewanitaan atau Miss V. Sebagai perempuan juga penting banget menjaga area kewanitaan. Area kewanitaan memang harus dijaga kebersihannya ya guys! Area kewanitaan merupakan bagian paling sensitif, intim dan vital pada wanita, oleh karena itu area kewanitaan perlu diberikan perhatian lebih. Semakin aktif beraktivitas, maka semakin lembab daerah kewanitaan. akibatnya, resiko terjadinya infeksi turut meningkat..Salah satu cara termudah untuk menjaga kebersihan area kewanitaan adalah dengan menggunakan pembersih khusus area kewanitaan. Seperti pembersih area kewanitaan yang akhir-akhir ini aku gunakan yaitu Absolute Hypoallergenic dari @absolute_women bisa jadi pilihan yang tepat untuk membersihkan area kewanitaan. Dilengkapi dengan pH 3,5-4,5 (sama dengan pH Miss V) yang teruji secara dermatologi dan hypoallergenic, Absolute Hypoallergenic ini free paraben sehingga cocok untuk kulit sensitif sekalipun..Absolute Hypoallergenic adalah pilihan tepat untuk wanita aktif masa kini yang akan membuat aku lebih percaya diri sepanjang hari praktis dan mudah dibawa kemana-mana karena tersedia ukuran travel friendly..
#AbsolutelyActive
#AbsoluteHypoallergenic
#potd
#style
#lifestyle
#Clozetteid
#beauty

+ View more details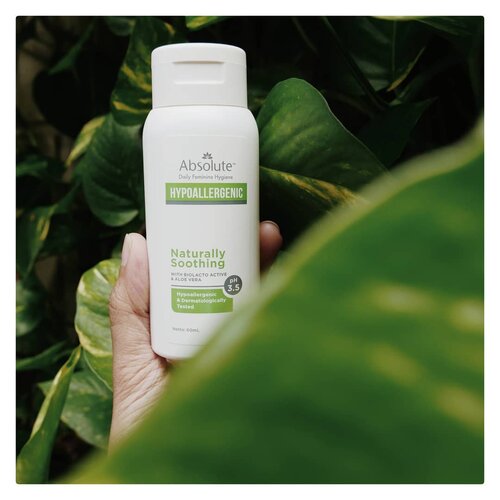 + View more details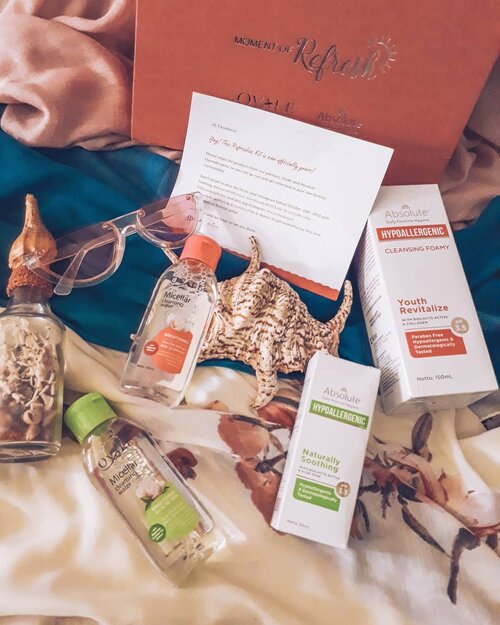 + View more details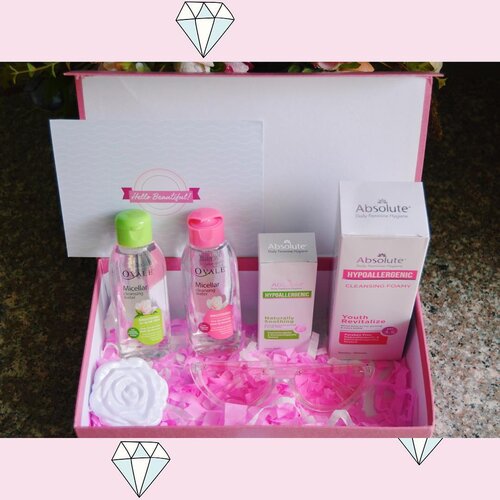 Tadi pagi aku dapet Rereshin' Kit nih dari @clozetteid @ovalebeautyid @absolute_women isinya: 1. Absolute Hypoallergenic Cleansing Foamy; 2. Absolute Hypoallergenic Naturally Soothing; 3. Ovale Micellar Water Brightening for Acne Skin; 4. Ovale Micellar Water Brightening; 5. Cermin berbentuk bunga yang super cute; 6. Sunglasses kece. Semoga aku berkesempatan ikut Moment of Refresh Party ya supaya menyegarkan pikiran, tubuh, dan jiwa aku ☺️ Soalnya sebutuh itu sekarang 😩
#MomentOfRefresh
#GetReadyWithOvale
#LetsGoMicellar
#AbsolutelyActive
#ClozetteID

+ View more details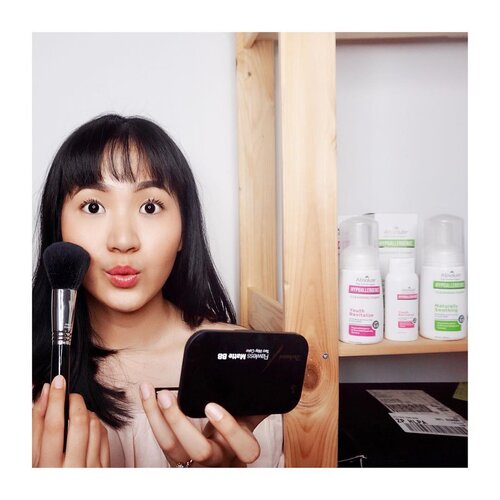 ⠀⠀⠀⠀⠀⠀⠀⠀⠀Kalau habis makeup aku pasti double cleansing, untuk make sure semua makeup & kotoran sudah terangkat. Kalo ada kotoran tersisa, pasti langsung jerawatan. Ga cuma wajah, bagian kewanitaan juga perlu dibersihkan dengan benar. Untung ada Absolute Hypoallergenic yang diformulasi dengan ekstrak susu dengan pH alami 3.5 yang sesuai dengan pH area kewanitaan. Pilihan tepat untuk menjaga keseimbangan bakteri baik di area kewanitaan, Gaada lagi deh bau tak sedap! Enaknya lagi, ini bentuknya udah foam gitu jadi tinggal langsung dipake. Ada 2 varian, yang youth revitalize dilengkapi collagen extract untuk menjaga elastisitas kulit. Sedangkan yang naturally soothing dilengkapi dengan Aloe extract untuk menjaga kelembaban kulit. Kalo buat traveling, aku selalu bawa yang liquid karna botolnya yang kecil jadi gampang untuk dibawa2. Kepoin @absolute_women untuk tau lebih lanjut tentang kesehatan area kewanitaan 💕💗........
#jenntanshortreview
#clozetteid
#collabwithjenntan
#healthylifestyletips
#lifestylebloggerindonesia
#healthytips

+ View more details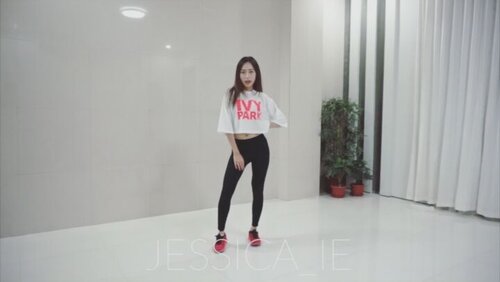 Aku selalu ingin live my life to the fullest. Tapi tentunya itu nggak gampang. Butuh usaha, kerja keras dan komitmen. Untuk jadi produktif tiap harinya, nggak cuma badan aja harus sehat. Pikiran pun juga, setuju kan? .
Salah satu hal yang terpenting bagi wanita adalah menjaga kesehatan area kewanitaan untuk dukung segala aksi positif kita untuk meraih cita-cita! 😁 Untungnya sekarang @absolute_women bisa jadi jawaban buat kita wanita produktif dan aktif yang ingin selalu jaga kesehatan area kewanitaan demi hidup dan pikiran yang sehat. .
Kenapa aku pilih Absolute Hypoallergenic Daily Feminine Hygiene diantara pembersih kewanitaan yang lain? Terus cara pakainya gimana? Langsung aja tonton videonya ya! ;)
.
#AbsolutelyActive
#MoreActiveMoreConfident
#clozetteid
#handsclap
#dancecover

+ View more details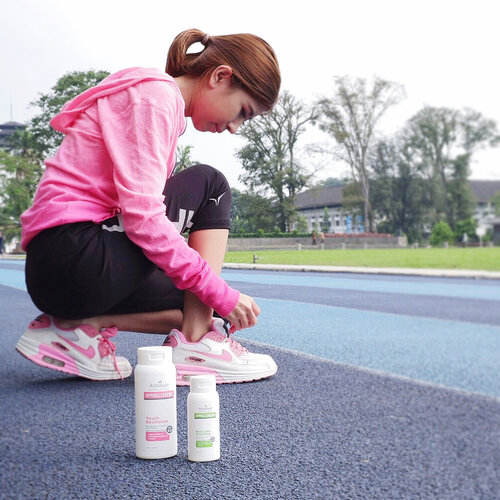 + View more details

loading ...
Back To Top