loading...
Search
57 RESULTS FOR ABSOLUTELYACTIVE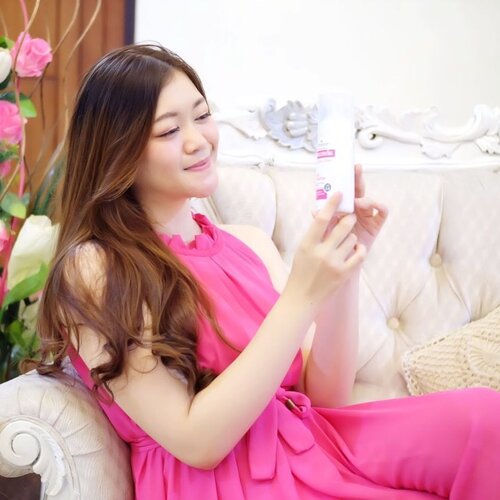 Yang namanya perempuan pasti banyaaak banget kegiatan sehari-harinya 🏃🏻‍♀️💨 Tapi tahu ngga sih kalo semakin sering beraktivitas itu juga harus diiringi rajin merawat area kewanitaan lho. Karena keringat dan bakteri bisa memicu kelembaban dan resiko infeksi di Miss V 😱 Untungnya aku pakai
#AbsoluteHypoallergenic
yang diformulasi Ekstrak Susu Biolacto Active dengan pH 3,5 yang sama dengan pH alami area kewanitaan kita. Jadi bisa menjaga keseimbangan bakteri baik dan melindungi kita dari rasa gatal, bau tak sedap, dan ampuh mencegah keputihan ✨ Jadi mulai sekarang ngga perlu khawatir lagi untuk
#AbsolutelyActive
karena @absolute_women bantu kita untuk nyaman beraktivitas! Aku akan bahas lebih lanjut mengenai kedua versi liquid soap dan cleansing foam dari Absolute Hypoallergenic di
#coloredcanvasdotcom
, so stay tune for the full review!


+ View more details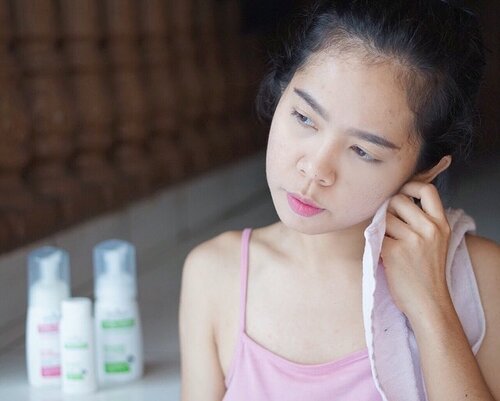 Sebagai cewek yg punya aktifitas cukup padat selain menjaga pola makanan yang aku konsumsi, aku juga sedang mencoba menjaga kesehatan badan dengan rajin olah raga tiap pagi (ya walaupun someday masih suka skip sih, namanya juga usaha😬) Hal itu pasti akan menyebabkan daerah sensitif jadi lembab. Nah untuk menjaga kelembabannya, aku pake Absolute Feminine Hygiene Hypoallergenic dengan kandungan biolacto active dengab Ph alami sampai 3,5 dimana hampir sama dengan Ph daerah kewanitaan yg dapat menjaga bakteri yg ada di daerah kewanitaan. Ini aman kok digunakan setiap harinya. So girls, buat kalian wanita aktif harus banget nih pake Absolute Femine Hygine ! @absolute_women
#AbsolutelyActive
#AbsoluteHypoallergenic
#FeminineHygiene

+ View more details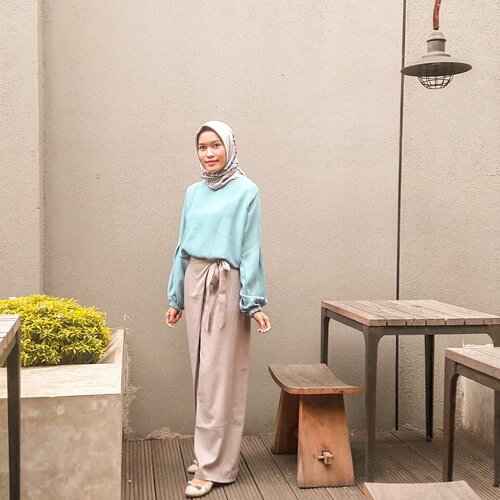 + View more details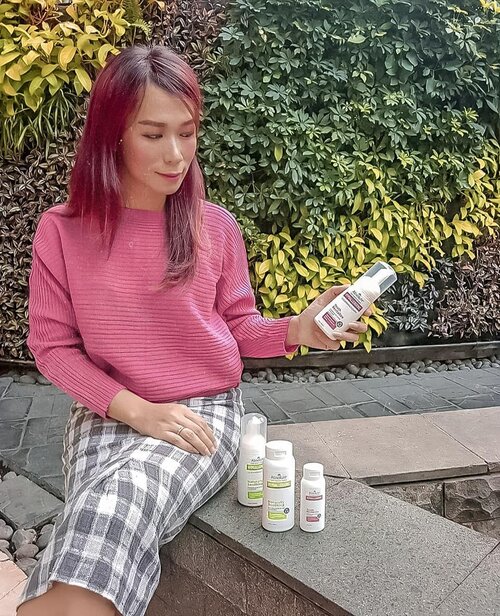 + View more details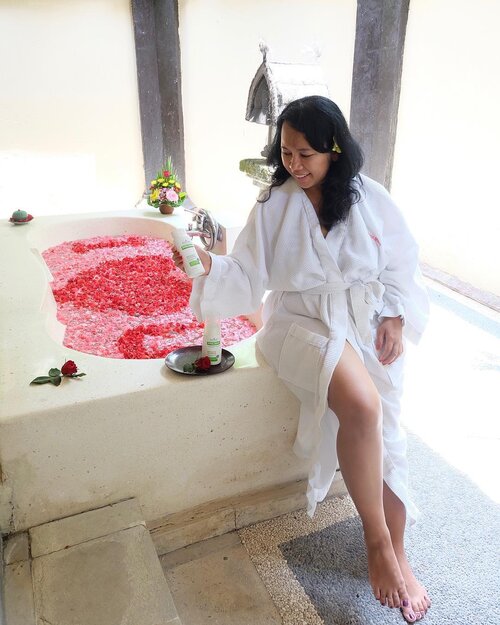 Apa yang kamu lakukan buat memanjakan diri setelah lelah beraktivitas atau bepergian?.Saya sih biasanya mandi berendam atau malah berenang. Kena air, tubuh jadi rileks banget. Untuk perawatan daerah kewanitaan saya menggunakan
#AbsoluteHypoallergenic
dari @absolute_women yang diformulasikan dengan Ekstrak Susu Biolacto Active dan pH alami 3.5 sesuai dengan pH alami area kewanitaan. Jadi dapat menjaga keseimbangan bakteri baik di area kewanitaan dan melindungi area kewanitaan dari bakteri merugikan biar terhindar dari keputihan dan bau nggak sedap..Sudah tau kan kalo semakin kita aktif beraktivitas tuh maka daerah kewanitaannya semakin lembab? Dan itu bikin risiko infeksi jadi meningkat. Makanya saya selalu bawa
#AbsoluteHypoallergenic
ke mana pun bahkan saat traveling biar jangan sampe kejadian begitu. Anuh, asset disayang suami, bok! 😅.Kita sebagai perempuan tetap bisa
#AbsolutelyActive
di mana pun dan kapan pun, asal tahu gimana cara merawat diri dan daerah kewanitaan. Baca review lengkapnya di ceritaeka.com atau klik live link di bio ya..Keep on active, keep on travelling!
+ View more details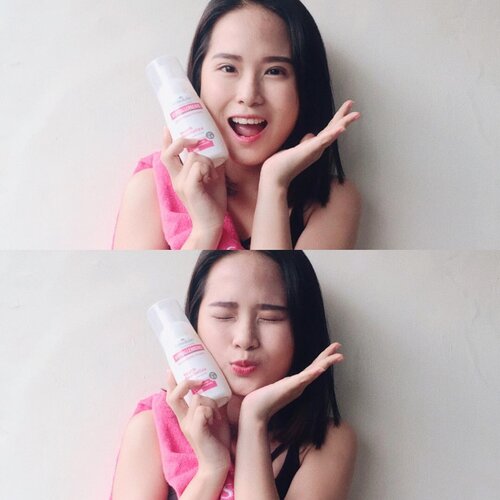 Olahraga ga pernah sehappy ini sebelumnya buat aku. Soalnya klo dulu abis olahraga bingung banget mau bersihin daerah kewanitaan yang lembab pakai apa. Eh sekarang udah ketemu nih sama yang cocok buat aku "Absolute Hypoallergenic Cleansing Foaming". Ternyata bersihin dengan air biasa atau sabun mandi itu ga cukup dan ga baik buat daerah kewanitaan kita. Yuk! Lebih peduli dengan diri kita sendiri.Absolute ini udah teruji secara klinis klo ini aman buat kulit yang sensitif sekalipun. Kandungan Biolacto Active dengan pH 3,5 itu alami dan baik untuk menjaga keseeimbangan bakteri baik di daerah kewanitaan kita. Apalagi ada kandungan Collagen untuk merawat kelembutan kulit.@absolute_women
#AbsolutelyActive
#AbsoluteHypoallergenic
#clozetteid
+ View more details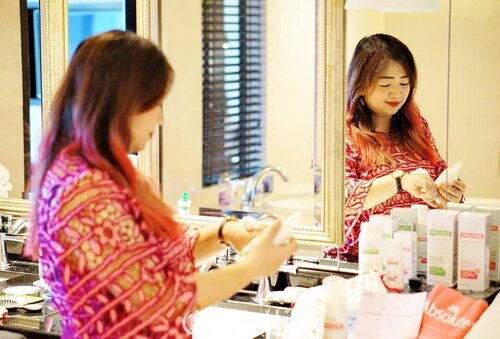 + View more details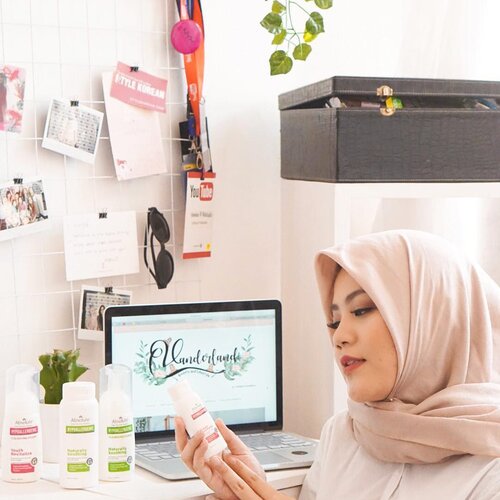 Kita sebagai wanita wajib banget untuk memperhatikan dan juga menjaga area kewanitaan. Seperti yang mentemen ketahui bahwa aku sebagai blogger sering sekali menghadiri event- event, yang mana aku akan sering sekali menggunakan toilet umum. Membersihkan dengan air saja tidak cukup loh mentemen, apalagi buat kalian yang suka sharing toilet, aku selalu membawa @absolute_women Absolute Hypoallergic 60ml didalam tasku. Supaya aku tetap bisa menjaga kebersihan area kewanitaanku dimanapun dan kapanpun. Karena Produk Absolute Hypoallergic ini aman digunakan setiap hari. Untuk lebih detailnya yuk baca postingan blog akuJLink di bio~
#clozetteid
#AbsoluteHypoallergic
#AbsolutelyActive
#vannysarizdotcom

+ View more details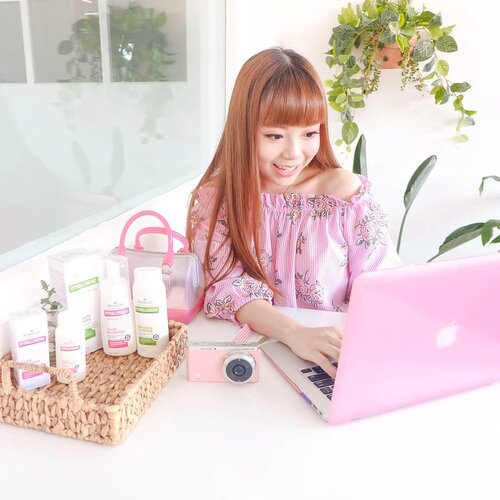 Busy bees, raise your hands up! 🐝 It's good to be busy and active everyday, but don't forget to take care of your body too…especially that special part down there 😳Uh-huh, do you remember to also take care of your intimate area?🤫Neglecting it or using the wrong products to cleanse that are can lead to tons of health issues, including irritation and fungal infection. Ugh!If you ask me, currently I've been using these
#AbsoluteHypoallergenic
series by @absolute_women. These cleansers are super gentle to skin, moisturizing enough, and they're very easy to use as well! ✨😉 ..Read my full review on my blog - link on bio!
http://bit.ly/AbsolutelyActive
Don't forget to follow @absolute_women as well to learn more about the importance of using feminine hygiene products daily.Be
#AbsolutelyActive
and Absolutely healthy down there ✨🐭 ..
#clozetteid
#bloggerindonesia
#bloggerperempuan
#absolutewomen
#femininehygiene
#workwithCarls

+ View more details

loading ...
Back To Top