loading...
Search
71 RESULTS FOR CLAYMASK

HAI, BACK AGAIN TO
#vinamaskeran
!!
.
Lama gak upload karena sibuk di real lyfe, but then again, aku mau mini review masker @innisfreeindonesia favoritku. ♥️
.
Aku dulu suka banget sodaranya, jeju volcanic, tapi si Super Volcanic Pore Clay Mask 2x ini another next level!
.
Awalnya aku kira sama aja, tapi masker ini ada cool sensation yang jarang aku temui di masker clay. Adem banget, sensasi dinginnya terasa sampai maskernya kering.
.
Aku merasa pori - poriku bersih, deep cleansing, dan tightening. Komedo? Udah dilibas mah. Pakai ini pasti wajah jadi bersih dan halus. Gak ada kesan ketarik sama sekali setelah dibilas.
.
Cuma menurutku efek mencerahkannya kurang terlihat, tapi aku gak masalah. Aku tetep suka karena deep cleansing dan sensasi dinginnya.
.
Kalau kamu penasaran udah lama, aku rekomen banget dah untuk coba. Aku kemarin dikasi versi sample sama @lauditaelric dan langsung jatuh cinta. Setelahnya ya beli full size-nya di @altheakorea deh!
.
Teruntuk kalian yg kulitnya oily, belilah. Gak akan menyesal. *Meracun dengan sangat kuat*
.
#vinasaysbeauty
#vsbxinnisfree
#innisfreeindonesia
#innisfree
#innisfreeporeclaymask
#altheaangels
#altheakorea
#featuredonalthea
.
.
.
#claymask
#masker
#maskerwajah
#caramerawatwajah
#Clozetteid
#maskerclay
#maskerinnisfree
#maskoftheday
#koreanmask
#koreanoftheday
#selfcare
#skincare
#skincareaddict
#skincarecommunity
#skincareroutine
#womenstyle
#maskerharian
#masker
#cantikalami
#perawatanwajah
#maskerkorea
+ View more details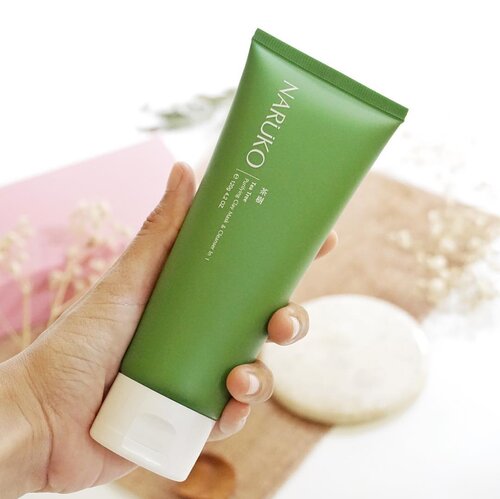 + View more details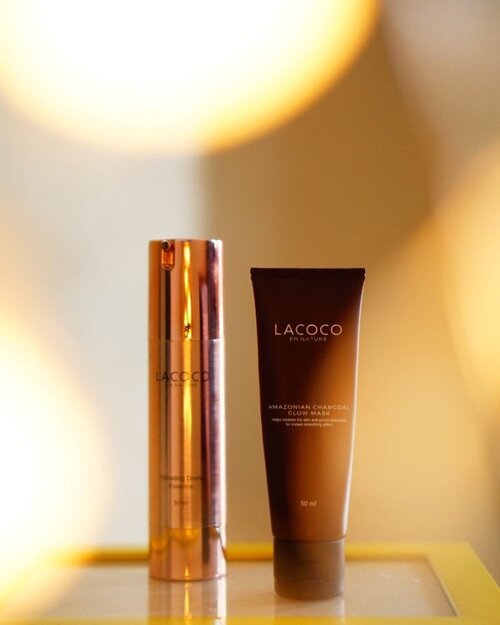 Mini Review - Lacoco En Nature Amazonian Charcoal Glow Mask
Rekomendasi masker berikutnya yang baru beberapa bulan dicoba dan tinggal sisa sedikit yaitu dari Lacoco En Nature.
Black charcoal mask- sesuai dengan namanya, warna masker ini hitam pekat dengan butiran scrub. Saat pertama diaplikasikan ke wajah, ada sensasi cool mint dan ada sedikit aroma wangi yg tercium ya.
Setelah 5-10 menit, masker akan mengering dan warna berubah jadi ke-abu-an. Kulit wajah berasa ketarik tapi gak bikin sakit. Malah enak jadi kaya kenceng gitu deh 😁
Kalo dr informasi pada kemasan, masker ini memang bisa dipakai semua jenis kulit tapi utk jenis kulit sensitif, saran aku sih pakai tipis2 dulu ya karena sensasi cool mint nya lumayan strong di kulit ku. Utk pemakaian berikutnya baru deh sesuaikam dg kebutuhan.
Utk pemakaian satu minggu 3X, masker ini memberikan hasil yg bagus. Apalagi buat kalian yg punya masalah pori wajah besar dan komedo-an.
Nah, itulah mini review utk masker Lacoco En Nature yg beberapa bulan ini aku coba. Utk review lengkapnya bisa kunjungi blog ku yes ❤️ .
#cicidesricom
#cidesupdate
#skincare
#minireview
#beautyhacks
#beautyblogger
#blackcharcoalmask
#claymask
#beautytips
#clozetteid
#beautyjournal
#sociollablogger
#beautysquad
#beautycare
#beautyaddict
#bloggerstyle
+ View more details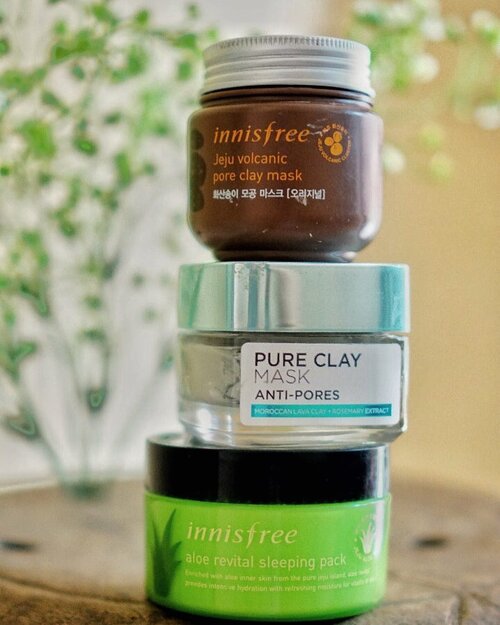 + View more details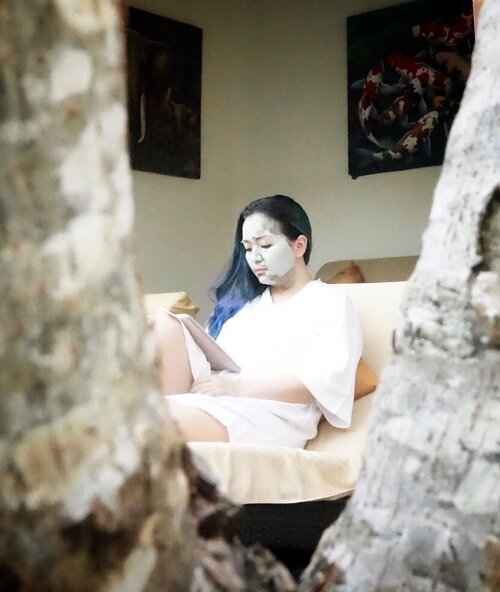 Don't exist.
Live.
Get out, explore.
Thrive.
Challenge authority.
Challenge yourself.
Evolve.
Change forever.
Become who you say you always will. Keep moving. Don't stop. Start the revolution. Become a freedom fighter.
Just because everyone doesn't know your name doesn't mean you dont matter.
Are you happy?
Have you ever been happy?
What have you done today to matter?
Did you exist or did you live?
How did you thrive?
Become a chameleon-fit in anywhere.
Be a rockstar-stand out everywhere.
Do nothing, do everything.
Forget everything, remember everyone. Care, don't just pretend to.
Love everyone and nothing at the same time.
Its impossible to be everything,but you can't stop trying to do.
Let's live. Let's feel alive at all times.
Take no prisoners. Hold no soul unaccountably.
Make this moment your reckoning. Your head has been held under water for too long and now it is time to rise up and take your first true breath.
Do everything with exact calculation, nothing without meaning. Do not make careful your words, but make no excuses for what you say. BE ALIVE ~♥️
From Sunbathing Chair 😊
•
•
•my
#claymask
from @threecosmeticsmy @threecosmetics •
•
•
#mask
#claymask
#lettertomyself
#deepthoughts
#enjoyinglife
#livingmybestlife
#workingmom
#workingmomlife
#workingmomlifestyle
#clozette
#clozetteid
#skincare
#skincareaddict
#skincareblogger
#skincarelover
#madeinjapan
#mask
#skincaretalk
#peaceful
#lombok
#purimaslombok
#ntb
#beautifulindonesia

+ View more details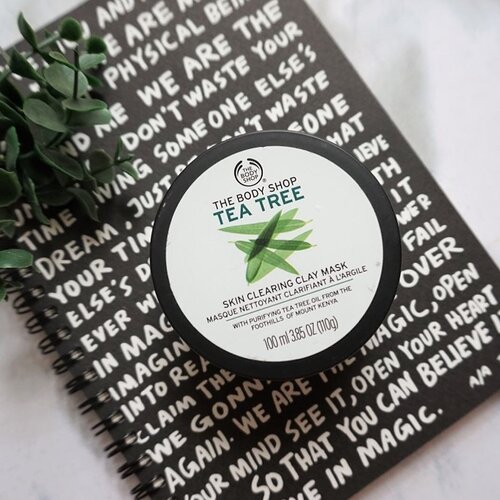 + View more details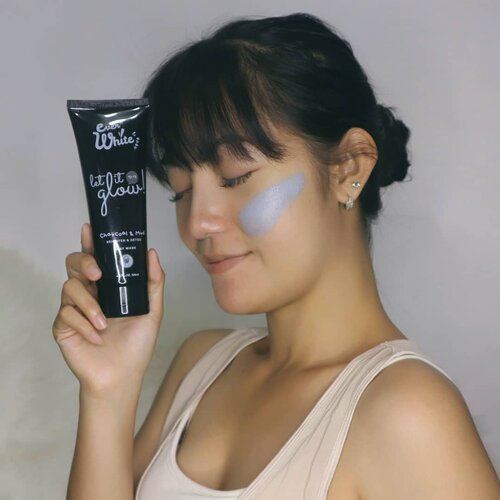 + View more details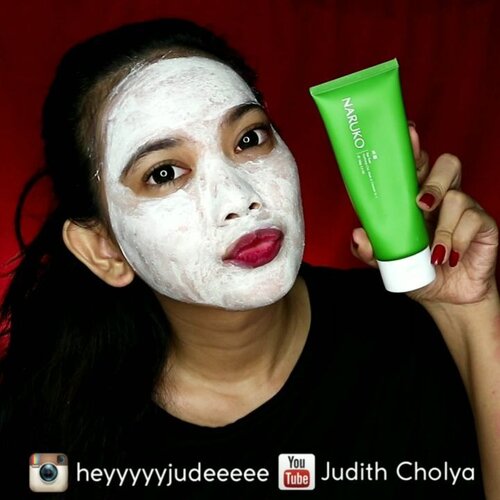 💀Naruko Tea Tree Purifying Clay Mask & Cleanser in 1💀
.
Udah lama banget kepo sama ini karena temen2ku banyak yg pake dan cinta banget sama ini. To be honest dari semua produk @naruko.indonesia aku cuma kepo sama ini sih wkwk. Tapi rada susah dicarinya karena yg jual emang cuma agen/reseller nya Naruko, bahkan di official shop nya Naruko sendiri ga di jual
.
Sebelumnya aku udah pernah cobain Naruko Tea Tree Sheet Mask tp ga cocok di aku :( Kulit aku sensitif jadi biasanya kalo ada produk yg ga cocok, dari pemakaian pertama aja udah berasa iritasi, merah-merah, dan gatel. Nah tapi setelah aku cobain produk ini 2-3 kali gaada masalah sih so far ga iritasi
.
Produk ini dikemas dengan tube berwarna hijau, isi 120g, dengan tutup flip top berwarna putih. Texture nya sendiri clay mask berwarna putih gading dan ada butiran scrub biru nya. Sekilas mengingatkan aku sama texture pasta gigi 😂
.
Pas aku apply ke wajah berasa wangi mint nya dan sedikit ada cooling sensation nya juga. Aku biasa olesin ke seluruh wajah, diemin 5 menit trus aku bilas sembari aku scrub ke wajah
.
First impression sih ini bikin muka ku jadi fresh, sedikit lebih cerah, dan lebih bersih jelas. Kalo soal jerawat, ini bukan ke arah ngempesin tapi lebih ke arah calming sih. Yang tadinya aku ada jerawat meradang, langsung kalem gitu dan kemerahannya berkurang. Kalo soal membersihkan pori2, kayaknya ga begitu deep cleansing ya, karena white heads aku di hidung masih ada.
.
Ini harganya di shopee sekitar 100ribuan, jangan tanya olshop nya apa. Udah gede bisa cari sendiri kan wkwk
.
.
.
Iya lightingnya jele, naik turun emang. Namanya juga belajar.
.
.
📷 Kameranya Fujifilm XA-2
💡 Lightingnya LED Ringlight no dimmer
💸Backdropnya beli di @pixmixstore
💻 Editnya di Filmora
📱 Editnya di Quik
📱 Editnya di Inshot
🎶 Musicnya Lucinta Luna - Bobo Dimana
.
.
.
.
.
#indobeautysquad
#Bloggirlsid
#BeautygoersID
#Beautiesquad
#Clozetteid
#Beforeafter
#bvloggerid
#muajakarta
#indobeautygram
#instabeauty
#bunnyneedsmakeup
#BeautyChannelID
#setterspace
#makeuptutorial
#tutorialmakeup
#ivgbeauty
#makeupjunkie
#viral
#viralvideo
#skincare
#cleanser
#naruko
#claymask
#lucintaluna

+ View more details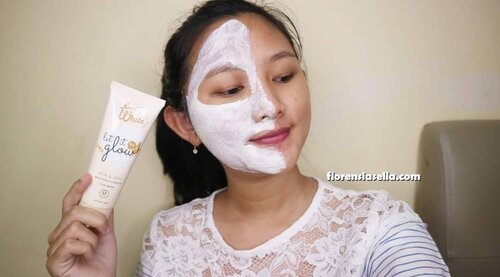 + View more details

loading ...
Back To Top