loading...
Search
283 RESULTS FOR SHISEIDO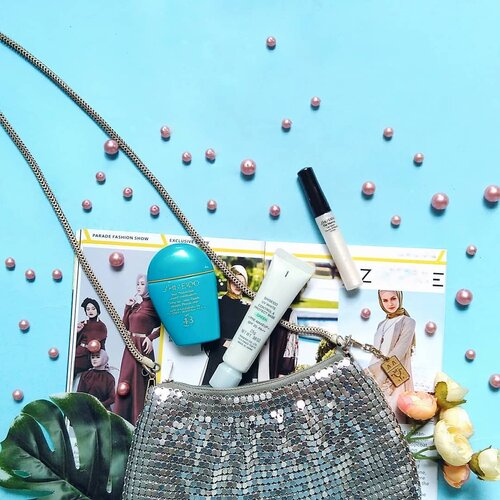 + View more details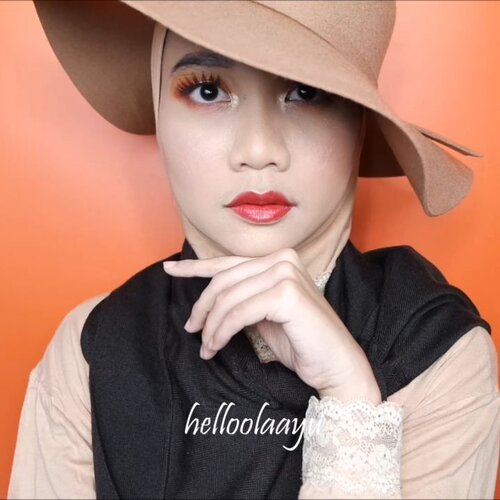 Products used:- @nyxcosmetics_indonesia Can't Stop Won't Stop Foundation - Natural- @jaclynhill X @morphebrushes Eyeshadow Palette- @nyxcosmetics Love You So Mochi Eyeshadow Palette - @mizzucosmetics False Lashes- @physiciansformula Bronzer- @shiseidoid @shiseido Blush On- @maybelline Master Chrome Highlighter - Molten Rose Gold- @maybelline The Powder Mattes Lipstick - Plum Perfection...@clozetteid
#Clozetteid
@tampilcantik.ind
#tampilcantik
@tampilcantik
#peachyqueenblog
#makeupvideos

+ View more details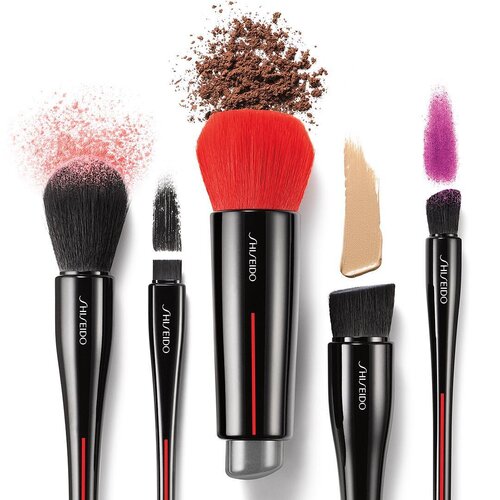 ...
Selalu berkomitmen dengan standart yang tinggi, SHISEIDO menggabungkan pigmen terbaik dan bahan-bahan lokal. Simak juga artikel menarik lainnya di Article Section pada Clozette App.

+ View more details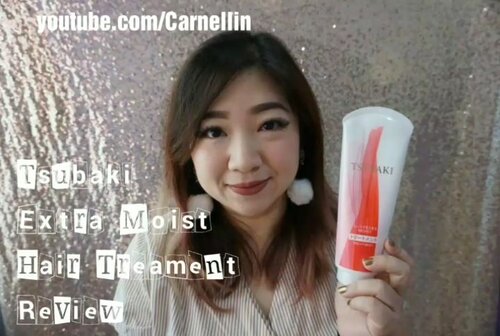 + View more details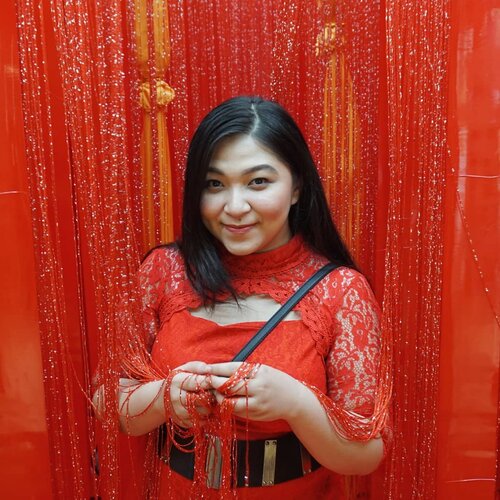 + View more details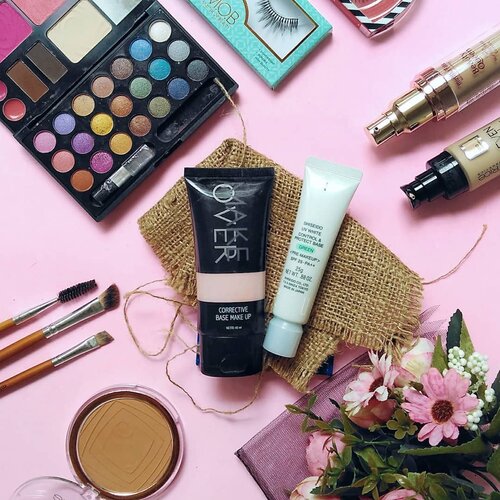 •Kebutuhan PrimerSalaam,Apakah primer jadi hal wajib yang kamu pakai sebelum dandan?Dulunya, buat saya itu penting. Tidak wajib, hanya saja penting. Biar makeup tahan lama, biar yang warna tidak merata jadi ketutup, dan biar habis produknya karena sudah dibeli.Sekarang?Rasanya setelah menggunakan rangkaian skincare, pakai BB Cream saja cukup. Jadinya primer yang masih ada dipkai untuk dandanin orang. Kalau sudah habis mungkin belum ada rencana beli lagi. Pingin sih, coba yang lain.Sejauh ini selalu pakai Make Over (ungu) dan Shiseido (hijau). Pingin coba yang warna lain tapi 'kan kebutuhan tiap orang berbeda. Saya mah harus berjuang ngatasi kulit kering biar (dandanan) enggak crak, alih-alih menutupi noda dan warna yang tidak merata.Kalau kamu, pernah pakai primer apa?________________________
#clozetteid
#MakeOver
#Shiseido
#Makeupfltlay
+ View more details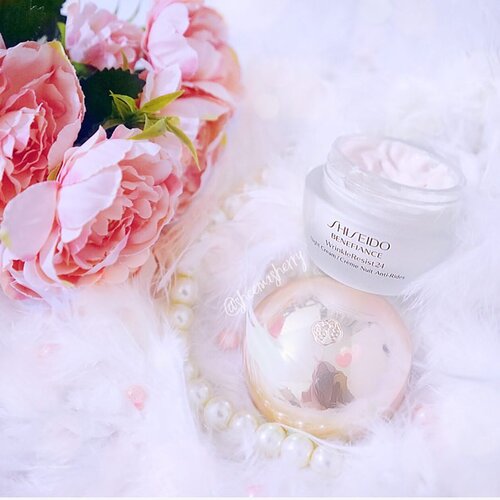 3 weeks trying
#ShiseidoBenefiance
WrinkleResist24 Night Cream🧡🌙 read my story ⬇️:.🍓🍓My skin type is normal/sometimes dehydrated, & oily on T-zone. Alhamdulillah this has helped me recover from SKIN IMBALANCES due to the whether changes (winter is coming), hormones, & maybe months of not using proper face moisturizer (I had been using my baby's body cream for my face😅)..The texture of the product is creamy. It's a "rich" moisturizer because it's a night cream, but despite being creamy & rich, my skin absorbs this just fine, leaving my face hydrated & moist, glowy-looking yet not feeling sticky nor wet! I also tried using it in daytime under my sunscreen & makeup and it's blended so fine with them that everything stayed in place for long hours with less-to-no cracks on fine lines at all..This may feel thick for some who prefer gel type? but for my skin it's really fine. It's from @shiseido 's anti-aging line, so I am interested to use this consistently, but who knows, I'm still observing. Of course don't want to talk much yet about the anti-aging effect from using it 3 weeks. I may stick with this until it's finished if there's no unexpected problem, but not sure whether I will repurchase this, or find another gold to try later~ but for now I like this & am using this consistently on night time 🧡..🍓🍓 Anyway, I ran out of almost all my remaining skincare & also just in time, as the whether became even drier & colder, my skin felt tighter & I even kinda felt the thirst of my skin down on my throat! I knew this time I needed a moisturizer especially designed for face 😅 At first I tried to use @zenkih 's moistruzer from Clinique. But to my horror, my skin didn't absorb it at all & became even tighter just in minutes! it's like rejecting it! I was wondering why? bcs Clinique works great on Zen's VERY dry skin..FROM THESE REASONS, I tried to make time to learn & research again about skincare that fitted my needs. It's done during my long sleepless nights...until I found THIS 😍.THIS PRODUCT fixed the Imbalances in 1-2 weeks. My skin's back to healthy state, and surprisingly, I can now use zeno's Clinique for day time and even love it too! 🤣

+ View more details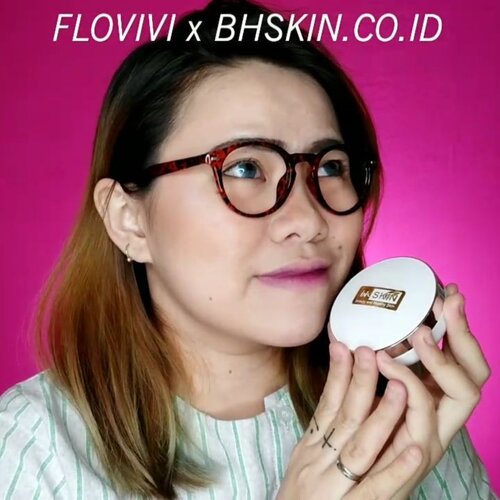 CUSHION APOSE NIH????
Jadi ini gue sekalian aja bikin tutorial makeup buat ke kampus/kantor/ke alpamart 😂😂
Ya githu deh wkwkwk
Btw di video ini gue pake produk produk dari @bhskin.co.id
.
Jujur gue kaget banget !!!
Ternyata produk nya bagus bagus loh...
Step 1 = gue pake Peeling Spray nya. Liat sendiri kan kotoran2 di muka keangkat gitu aja dong!!!!!
Step 2 = gue pake facial wash nya. Awalnya gue kira bakalan ga enak/gaada busa/bahkan jadi kering. Lah ternyata ini enak banget sumpah kaga bokis deh. Ini busa nya lembut banget dan dia wangi nya super soft enak banget seriusssss
Step 3 = naahh ini nih yang bikin gue shock, jadi kan awalnya gue kepo bgt sm produk ALOE VERA SOOTHING GEL nya, ehhh.. ternyata ke kepo an gue gak sia sia. Alove Vera Soothing Gel nya BAGUS woi!!
Mirip mirip natrep. Tp menurut gue natrep alcohol nya terlalu nyengat. Ini tetep ada alcohol juga sih tp kalem bgt ga se nyengat natrep. Gue jauh lebih menyarankan ini kebanding natrep.
Step 4 = paling bikin shock 😂😂 jadinini BH skin CC Cushion. 1 hal yg gue notice adalah doi wangi nya sedep abis kayak wangi2 soft kosmetik mahal sekelas Shiseido. 😂
Seriusaannn🙏🏻
Hasil nya sheer cocok buat daily dan yg lebih shock lagi, ada glitter nya dong 😭😭😭 jadi efek ke muka kayak glowing gitu.
Serius cocok buat daily banget. Bakal sering gue pake. FIX
.
Over all semua produk nya gue suka @bhskin.co.id .
Kalian cobain sendiri deh. Rekomen rekomen gue
#antibokisbokisclub
🙏🏻🙏🏻🙏🏻
.
.
.
.
.
.
.
.
.
.
.
.
.
.
.
.
.
.
#makeup
#makeuptutorial
#wakeupandmakeup
#tutorialmakeup
#flovivi
#makeupvideo
#inspirasicantikmu
#muajakarta
#makeupoftheday
#makeupforbarbies
#mua
#aestheticmakeup
#100daysofmakeup
#slave2beauty
#allmodernmakeup
#hudabeauty
#belajarmakeup
#bretmansvanity
#beautybloggerindonesia
#tampilcantik
#clozetteID
#bvloggerid
#indobeautygram
#ivgbeauty
#bunnyneedsmakeup
#makeuptutvid
#tutorialmakeuplg
#ragamkecantikan
#cchannelbeautyid
Jangan nyolong hashtag dong🙅🏻‍♀️
🌺🌺🌺
@beautybloggerindonesia
@bunnyneedsmakeup @cchannel_beauty_id
@beautilosophy @tampilcantik
@indobeautygram @bvlogger.id @indovidgram @tips__kecantikan
@wakeupandmakeup @bloggermafia
@setterspace @popbela_com @zonamakeup.
+ View more details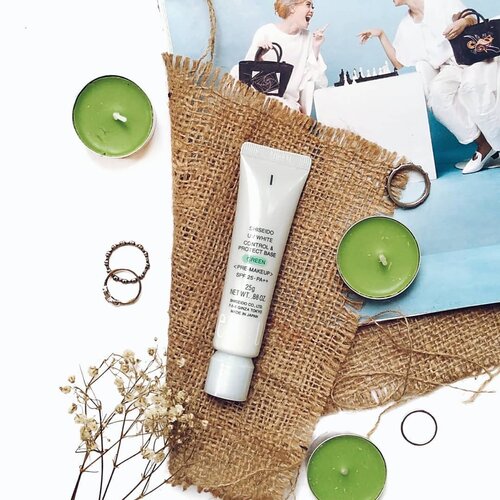 + View more details

loading ...
Back To Top