loading...
Go Back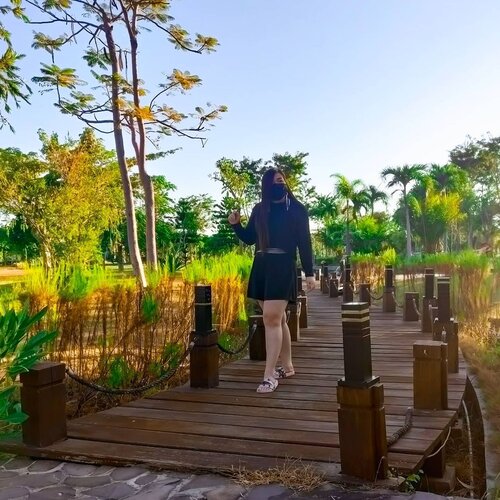 #Repost
from Clozetter @Mgirl83.
Ada yang sempat OOTD ngga selama PPKM? Aku sempat donk, SEKALI 🤣🤣🤣. Sumpah gila sih lebih dari sebulan cuma sekali ini aku pake baju yang bukan baju rumah terus keluar (selain kalau lagi bikin konten ya, itu juga cuma atasan aja bawahnya ya celana bobo 🤣) kacau banget.
Karena aku hobby banget beli baju (you don't want to know how much clothes i have. But 90% of them are very very affordable and mostly are sale items ya, i love bargain hunting), jadi selama pandemi ini salah 1 yg bikin merana ya ga tau mau pake baju-baju baruku kemana lololol. Karena karena ga tau juga kapan bisa pake baju baru buat event etc, i was like yodah pake aja deh n foto buat konten biar ga mubazir. Ini aku cuma lagi main ke rumah BFF, we hang out a lot more lately (dirumah) and bond over domestic things lol.
Ada yang kayak aku juga ga? Pake baju baru/bagus for nothing daripada ga kepake?
Tolong, aku dah kangen sama cafe 🤣.
PS : Oya ini sebenernya aku mau foto sunnies (di post sebelum ini) tapi sunniesnya ketinggalan di tas dan udah jalan jaoh 🤣🤣🤣, so typically me. Jadi kalo ada yg nanya foto sebelumnya backgroundnya asli atau editan (meskipun harusnya jelas sih wong di sunnies nya ke reflect ring light nya hahaha), ya jelas editan tapi editannya bukan pake sticker/photo stock tapi pake foto asli yang aku layer karena seharusnya emang di foto disitu 🤣🤣🤣
#ootd
#ootdid
#clozetteid
#sbybeautyblogger
#BeauteFemmeCommunity
#notasize0
#personalstyle
#surabaya
#effyourbeautystandards
#celebrateyourself
#mybodymyrules