loading...
Go Back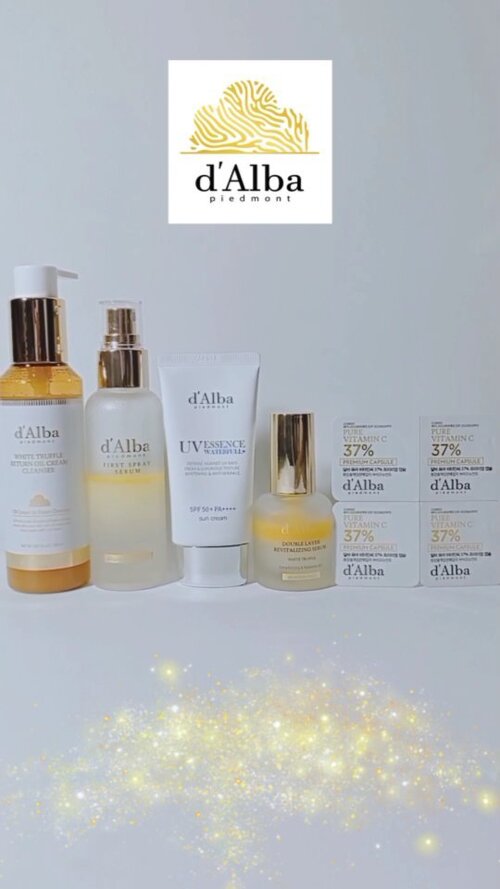 💛𝐈 𝐦𝐞𝐚𝐧 𝐥𝐨𝐨𝐤 𝐚𝐭 𝐡𝐨𝐰 𝐡𝐞𝐚𝐥𝐭𝐡𝐲 𝐦𝐲 𝐬𝐤𝐢𝐧 𝐢𝐬 𝐚𝐟𝐭𝐞𝐫 𝐮𝐬𝐢𝐧𝐠 𝐝'𝐚𝐥𝐛𝐚 𝐬𝐤𝐢𝐧𝐜𝐚𝐫𝐞 𝐥𝐢𝐧𝐞💛
d'Alba products are ALL infused with the finest White Truffle and healthy natural ingredients for safe use of all skin types, adding a touch of luxury.
Foundernya, sangat terinspirasi dari kisah truffle, dan menemukan bahwa white truffle memang salah satu zat paling berharga di dunia yang tidak hanya untuk dikonsumsi, tapi juga bisa digunakan untuk bahan kosmetik. Mengandung banyak vitamin C, vitamin B12, mineral, dan asam amino, yang meningkatkan elastisitas dan efek antioksidan.
Produk yang diformulasikan dengan bahan Eropa kualitas terbaik dan teknik Korea yang sangat canggih ✨✨
@dalba_indonesia
#dalba
#dalbaindonesia
#달바
#dalbaexclusivetrial