loading...
Go Back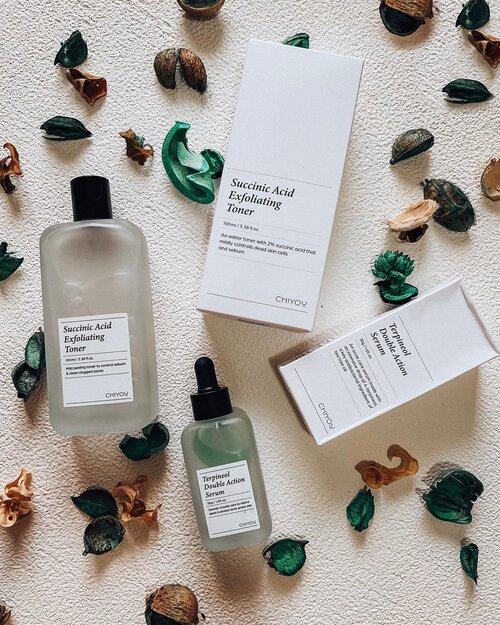 #Repost
from Clozetter @yurikristia. My first introduction to @Chiyouskin includes these two products on the first photo, but today I want to focus more on the Toner.
The Chiyou Succinic Acid Exfoliating toner is great for your 2nd step of double cleansing, and also great for daily 𝗲𝘅𝗳𝗼𝗹𝗶𝗮𝘁𝗶𝗻𝗴 𝘁𝗼𝗻𝗲𝗿 because 𝑠𝑢𝑐𝑐𝑖𝑛𝑖𝑐 𝑎𝑐𝑖𝑑 is the mildest acid for exfoliating. So this is also perfect for you who can't use AHA or BHA.
This toner helps control excessive sebum and get rid of dead skin cells for that Korean glass skin secret 😉 I always enjoyed using this morning and night because it made my skin feels moist and plumped. Love the thick watery non-sticky texture, and the cool looking bottle looks good on my vanity! ✨
❥ PS: Will review the Terpineol Serum soon!
❥ ❥ PSS: You can get this toner (it's on discount!) from my Charis link on bio OR type the link below on your browser:
http://hicharis.net/yurishop/1NQn
.
#chiyouskin
#UnniesMakeUpMustHaves
#SkincareAfterFriedFood
#SkincareDetox
#AcneToner
#AcneCare
#ZeroStepToner
#CharisCeleb
@hicharis_official