loading...
Go Back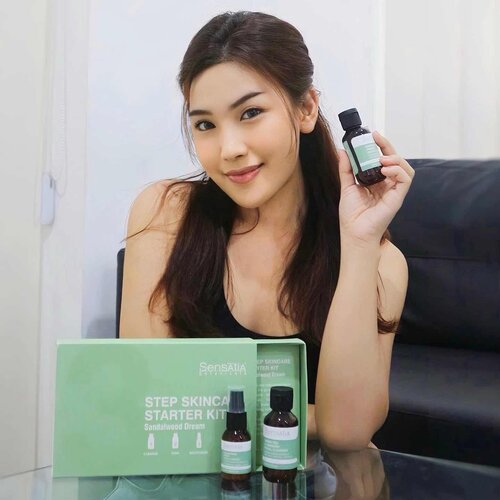 3-Step Skincare to treat my combination skin type with @sensatiabotanicals 🌿

Cleanse and calm the combination skin on the go with Sensatia Botanicals Sandalwood Dream Starter Kit, includes :
• greentea & tamarind facial cleanser 50ml
• sandalwood dream facial toner 50ml
• sandalwood dream facial C-serum 20ml
Made with nourishing botanicals ingredients that leave skin feeling soft, supple and smooh ✨ sandalwood and green tea works together to combat excess oil and provide a healthy dose of protective antioxidants.

Ps : all products are vegan, no animal testing, and pregnancy safe. Also free from paraben, sulfate and silicone.