loading...
Go Back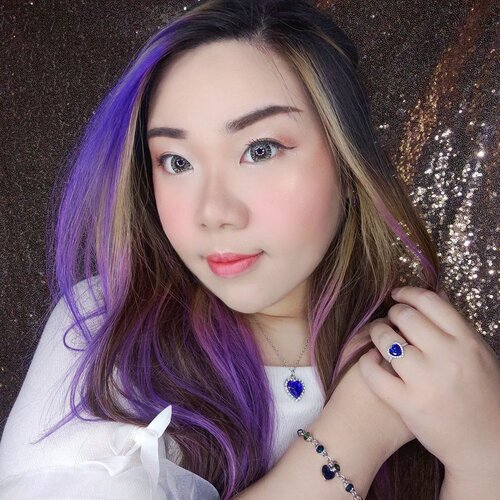 #Repost
from Clozetter @mgirl83. A look inspired by a piece of jewelry 💎.
They said inspiration can come from anywhere, and i surely agree with this!
There's a long story behind this look, please bear with me - i am a story teller after all.
So one day (years ago) i bought this heart shaped blue jeweled white gold ring from a local jeweler (it's a real deal okay, i know it's hard to pinpoint which of my jewelry's real and which one's costume lol, am about to confuse you even more now) because i was obsessed with Kate Middleton's blue sapphire engagement ring. Sure, her ring's oval shaped and bigger, but i like this heart shaped one because it still gives a similar vibe but with a cute twist lol. Because i don't like wearing fine jewelries (except my wedding ring) on a daily basis, i kept it in my closet for years and forgot about it lol.
After pandemic, i've started to use my fine jewelries more often because i began to think, what is the used of having so many of them if i'm too afraid to wear them (i lost a diamond ring before and it traumatized me lol) and lately i've been really enjoying wearing this ring.
Then as i casually scroll through Shopee (as one does lol, it's a very common pandemic activity no?) I found this bracelet with a charm that is similar to my ring, so i got it. Then the obsession started and i also managed to find a similar necklace (i believe the necklace is supposed to be a replica of Titanic's Heart of the Ocean) and think they would look so cute together.
The trio gives me vibe of a modern day Princess (well, Kate Middleton's literally one and she started the whole inspo) so i decided i wanted to create a simple, elegant but luxe look to go with them (i think one of the royal's rules when it comes to makeup is to keep it simple and not too much) and this is the result. I think it's a very simple look but still effective, a look that i personally would wear everyday and feel pretty with it on.
Hope you enjoy both the look and the story behind it 👸!
#BeauteFemmeCommunity
#SbyBeautyBlogger
#clozetteid
#startwithsbn
#makeup
#makeuplook
#makeuplover
#purplehair
#moderndayprincess
#moderndayprincessmakeup