loading...
Go Back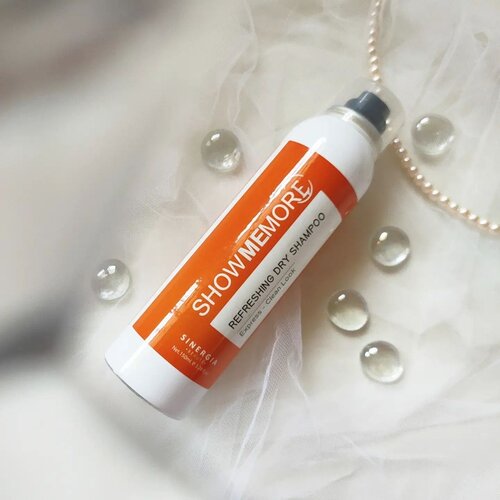 #Repost
from Clozetter @Mgirl83.
Dry shampoo lover must read!
I got lots of voucher from @hairfood_sinergia a while back from their event and as i am a huge fan of dry shampoo, i decided to get one and try.
As someone who is used to powdery dry shampoos, i was quite shocked when i first sprayed this ShowMeMore Refreshing Dry Shampoo because it actually leaves my hair wet-looking at first. Ofc it dries down soon, but as it has a wet formula, it doesn't leave any the powdery matte-ness most dry shampoo do.
This can be seen as both a positive and a negative. The positive is it totally reflects the claim to be clean look as it makes your hair looks (and smell) clean so this dry shampoo is perfect for those who wants very light and natural type of dry shampoo. You don't have to worry about your hair looking gray or brushing out the powdery residue as it leaves none. Another positive is i love the scent, it has a very "expensive" and classy type of scent, and the scent really last very long.
The negative is for people with extremely oily scalp like me, this dry shampoo is a little bit too light for me - meaning i have to use a truckload to get the result i want, and that means i finished it very fast and that's no good as it costs at least 3x my usual dry shampoos 🤣 (it costs 160k). Also the strong scent can be too much when i spray too liberally.
In conclusion, i like this dry shampoo but for regular use i prefer a stronger and more powdery type as it meets my needs better.
If you are looking for non powdery, light, great scented (think expensive dry shampoos you find in Sephora type of scent) i highly recommend you check out this dry shampoo (you can purchase it at their website) as i think it would be a great match for you and it's still significantly cheaper than those luxury dry shampoos (that easily costs 200-300k).
#reviewwithMindy
#dryshampoo
#SbyBeautyBlogger
#BeauteFemmeCommunity
#clozetteid
#socobeautynetwork
#startwithsbn
#dryshampooreview