loading...
Go Back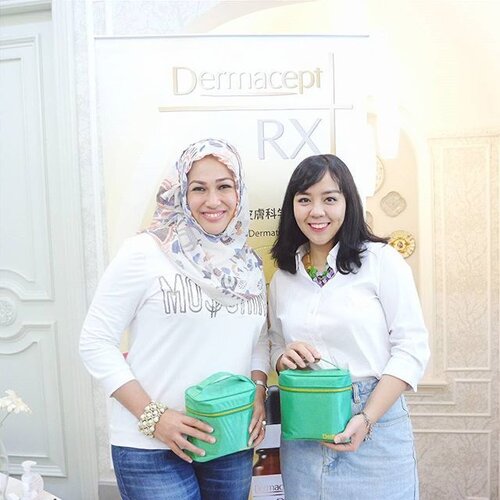 With beautiful dr. Vira for Beauty Talk with Dermacept RX earlier last Saturday!
Dermacept RX is skin care product which has dermatology concept. So it's SAFE and proven to be EFFECTIVE for the skin.
It has full range of products and you can only get it under doctor recommendation.
I will review it on my blog after 2 weeks of usage.
For your information, I have combination skin, comedo (blackheads), and dull complexion.
Let's see the result for the next 2 weeks!
#clozetteid
#beauty
#skincare
#dermaceptrx
#rohto
#cosme
#cosmeceutical
#serum
#vitaminc
#beautyblogger
#beautybloggerid