loading...
Go Back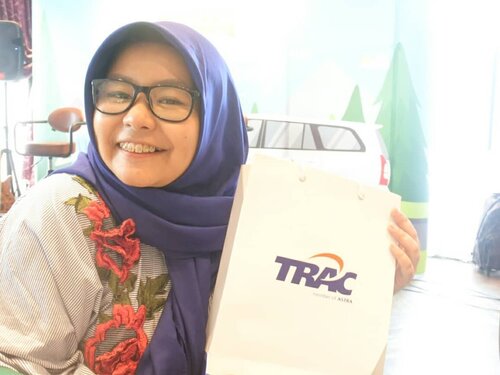 Sesenang ini menemukan solusi untuk jalan-jalan dengan nyaman! Abisnya sekarang ada bayi, ga bisa lagi deh sembarangan memilih mode transportasi ketika pergi. Memang harus lebih terencana ketika bawa anak kecil pergi. You have to plan it but be fleksible at the same time. Nah loh pusing kan 😂😂😂 .
Untung ada @trac_astra yang siap menyediakan sewa transport di 26 kota di Indonesia. Kita bisa pilih menyewa mobil pakai supir atau hanya mobilnya saja (self-drive). Kadang kita ingetnya nyewa hotel sama beli tiket kan, tapi lupa ternyata transport antar tempat wisata itu penting! So this is the right solution for that problem. .
Psst, bukan hanya untuk keluarga juga loh. Tapi ada juga coorporate! Yuk kapan kita jalan-jalan 😆 .
-------
.
@kompascom
#TRACBloggerGathering
#TRACtoGo
#KompascomBloggerGathering
#clozetteid
#clozettedaily
#hijab
#hijabdaily
#sewamobil
#sewamobilindonesia
#astra
#tracastra
.