loading...
Go Back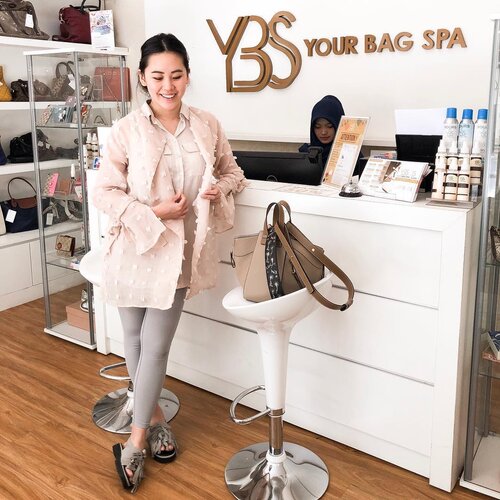 If Cinderella's shoes had been dirty and smelly, wouldn't Prince Charming change his mind about traveling around the country to look for her? 🤣 Nice looking shoes are so important! I recently dropped off 2 pairs to @yourbagspa for a shoes treatment. They came back yesterday and the result? Apart from the wear and tear from being worn too many times, which their staff had told me in the beginning that they weren't reparable by the treatment I requested, I'm impressed with how clean they are now! Swipe to see the before/after pics. .
.
➕ Your Bag Spa specializes in bags and shoes treatment. No need to worry about your precious pieces being mishandled.
➕ When dropping off your shoes, no need to bring the shoes box because at pick up they will give you a YBS dust bag.
➕ Prices vary depending on the material and specification of your bags/shoes, as well as the type of treatment. IMO the prices are fair.
➕ They will contact you when your stuffs are ready for pick up. You can also follow up by Whatsapp, so easy.
➕ Your Bag Spa has branches in Jakarta (Grand Indonesia and Mall Kelapa Gading), Bekasi, Tangerang, Bandung, Surabaya and Lampung.
#clozetteid
#YourBagSpaXClozetteIDReview
#YOURBAGSPA
#YBSHappyCustomer
#ClozetteIDReview
#lookoftheday
#styleblogger
#bloggerjakarta
#ootdindo