loading...
Go Back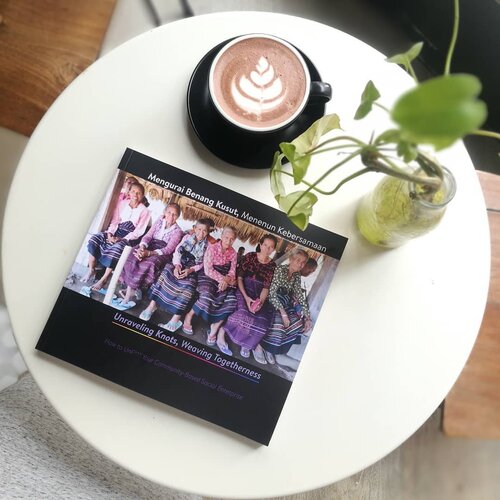 #SocialEnterprise
#BehindTheScene
The truth of a decade of how to unf*ck your community-based Social Enterprise 📸
.
.
.
.
Akhirnya buku ini jadi juga .. setelah sekian lama sampai halaman 7 lalu ditinggal keliling nusantara 🤣 .
.
.
Congratulations for the book launch ya ibu @dinnyjusuf @torajamelo & bunda @nanizulminarni @yayasanpekka (duo idolak) .. .
.
.
Di buku ini ada banyak sharing pengalaman tentang gimana inspirasi tentang social enterprise, bagaimana bergelut dengan community based stuffs, bagaimana berhadapan dengan sponsor, bagaimana mengembangkan bisnisnya sekaligus mendukung komunitasnya .. .
.
.
Aku udah punya 1 bukunya 💙💙 mumpung harganya masih 100K aja untuk 50pcs buku promo .. harga aslinya 200K lho! Isinya 205 lembar full color, bilingual! Langsung order via DM IG @torajamelo aja ya! Hasil penjualan akan didonasikan untuk pengembangan penenun NTT saat trip ke Lembata Adonara November 2019 nanti 🙌
.
.
.
Covernya juara 😍😍 ina-ina perkasaku 🤗 pakai kutubaru .. pakai kain .. pakai sendal jepit.. dan lincah naik turun gunung! Aku kebanting but ai looooove 🤗
#clozetteid
#lifestyle
#DesignerLife
#TorajaMeloXPekka
#torajamelo
#localproud