loading...
Go Back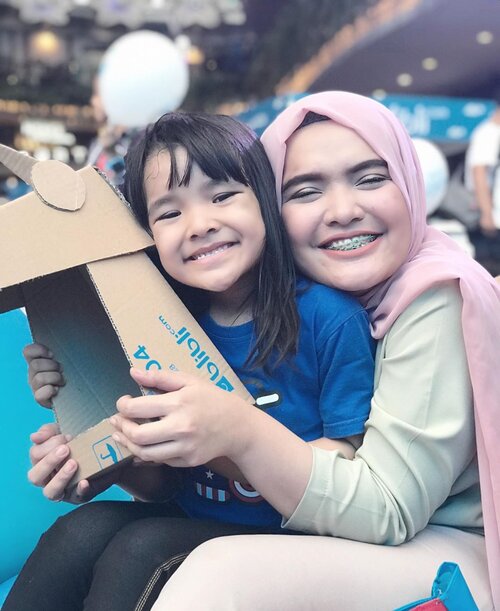 Weekend sama anak itu Capek tapi seruuuu banget. Biar weekend tanpa gadget, emak kudu ngulik2 acara seru yang diselenggarakan tiap sabtu atau minggu buat anak
.
Pas banget nih
#1st
Anniversary @sahabatibupintar dari @bliblidotcom di adakan di avenue of the starsnya Kemvil. Asik banget banyak kegiatan seru buat anak, mulai bebikinan bento sampai SLIMEEEE!!
.
Nah kalau Celina ini pas kedapetan bikin lampu meja bareng @prakardus
Seru banget ya, ampe serius mukanya.
.
Nah ibu2 bisa ikutan
#parenting
sharing session deh. Banyak banget pilihannya.
.
Thank you @kumparanmom for having us
.
#sahabatIbuPintar
.
📷: @aksabrinaya
#clozetteID
#kumparanmom
#alikacelina
#mommyandme
#prakardus