loading...
Go Back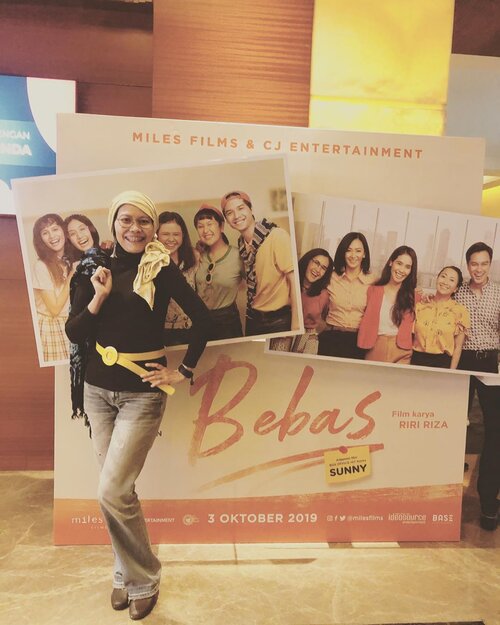 Tryna back to 90s fashion style with bell-bottom a.k.a cutbray denims on bottom.
The @bebasfilms effect 😂 .
.
Today is the day! Bring back my high school memories. Laughing almost during the movie, sing along and "Hey! The scenes are so relate!"
.
.
Setelah minggu penuh ketegangan demo dan deadline, coba tinggalkan.. tinggalkan saja semua persoalan. Waktunya tertawa lepas bareng para casts di
#filmBebas
Renyah dan tetap bermakna khas @mirles .
@sbachtiar @widimulia @indybarends @baimwong @marshatimothy terima kasih sudah mengingatkan untuk bereuni .
.
#gengBebas
muda: @lutesha @sherylsheinafia terima kasih sudah melempar kami ke masa belia .
.
#clozetteid
#lifestyle
#fashionable
#
#90s
#fashionableme
#filmIndonesia
#fashionaddict
#fashionate