loading...
Go Back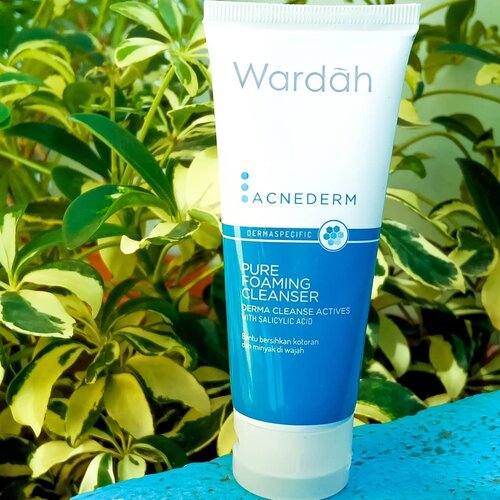 Happy holidays for all friends.🥳🥳🥳🥳
.
.
.
Hello, this time I will review local products that are already familiar to our ears. Wardah brand, in addition to wardah beauty products, also releases skincare products that have been used by many people, in addition to affordable prices that can be found at the nearest supermarket. Immediately, I reviewed several products from my own experience ... so the results depend on each of your skin
.
.
. 💦TEXTURE AND SCENT: In terms of texture I see this facial wash in the form of white gel. The fragrance is not too insular, can be friendly with my nose. Ha ha ha ha
.
.
. 📦PACKINGAN: In terms of packaging this product is made of plastic and tube-shaped with a flit top bottle cap so it makes it easy for us to remove the product. Practical packaging and not too big also makes it easier for us to be taken away
.
.
. 🌻 HOW TO USE: I use this product morning and night when I clean my face
.
.
.
.
🍁Review: Claims offered from this product really make me curious to try. For the past few days I have had a facial skin problem which is acne. I started trying this product and very straightforward, I saw significant changes in my face, dry zits and clean facial skin. And what makes me really like this product is after I finish washing my face, my face is not dry at all and my face is not pulled. I thought I'd make my face dry after wearing this. And my guess is wrong ... This will be on my favorite face wash list
.
.
. How about you? Interested to try it ???
.
. Rate: 5 / 5
#skincare
#skincareroutine
#facewash
#skincaretreatment
#skincareproducts
#skincarecommunity
#skincarejunkie
#skincareregime
#skincarereview
#skincarereviews
#acne
#beauty
#clozetteid
#soconetwork