loading...
Go Back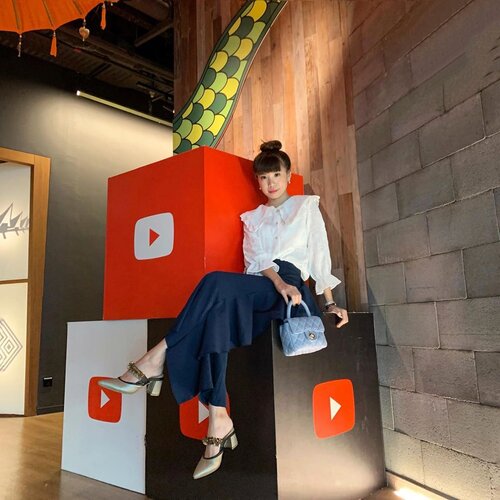 Kalian tau ga kalau Iklan BCA "Buat Apa Susah, Cukup Buka Rekening di BCA Mobile" jadi iklan terfavorit Youtube 2019 loh! ❤️ Never expected ads to be so more interesting to watch ☺️ Senang banget kalau sekarang makin banyak iklan/ ads yang di kemas dengan cerita yang menarik dan menghibur. Jadi pengen lanjut nonton terus dan ga di skip di 5 detik pertama 😍 cause the content doesn't feel like ads... .
Nah jadi kemarin aku baru diundang oleh @goodlifebca ke Press Briefing Youtube Leaderboard Top Ten Ads di kantor Google Indonesia Office, dan iklan "Buat Apa Susah" menjadi salah satu dari 10 iklan terfavorit Youtube di tahun 2019 yang berhasil menjabarkan fitur-fitur baru dari BCA mobile secara fun dan relatable tetapi sangat lengkap dan informatif.
.
Fitur- fitur baru di BCA mobile tersebut diantaranya:
- transfer sambil chatting
- tarik tunai tanpa kartu
- top-up kuota internet
- blokir kartu ATM secara digital
Semua fitur ini bisa kalian lakukan hanya dalam satu genggaman loh! Are you aware of these new awesome features? Cause before I don't but Now I know 👏🏻 Besides, fitur yang udah ada di BCA mobile such as QRku, BCA Keyboard, Buka Rekening Baru, Cardless dan BagiBagi yang baru saja diluncurkan 23 Januari 2020 kemarin. Semua fitur ini sangat memudahkan kita untuk bertransaksi finansial sehari-hari. .
#BCAmobile
#BCA
#KafeBCA
#BCABuatApaSusah
#IklanYoutubeTerfavorit