loading...
Go Back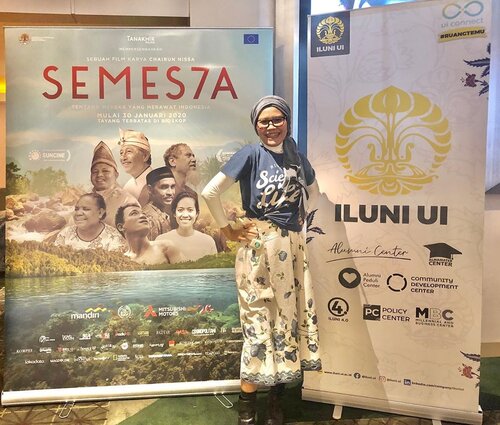 Berapa banyak film yang kamu tonton lebih dari sekali di bioskop?
Bisa dihitung dengan jari dari satu tangan, dan Semes7a adalah salah satunya. Pasca premiere pekan lalu dan langsung jatuh cinta, terjangkiti semacam virus untuk menyebarkan ajakan nonton. Tak perlu banyak dijelaskan lagi, ketika @iluni.ui membuka rencana ni yang pertama dilakukan adalah meneruskan ke gerombolan @ilunibio untuk bergabung.
Glad to know they were happy, excited and enjoyed the movie. Even better, after that we plan to make a nobar session and discussion with the biologists.
Another thank you notes to @tanakhirfilms @ilun_sedapfilms @nicholassaputra and @somemandy for making this to rebuild the awareness of our nature as treasure. .
.
#filmsemesta
#clozetteid
#lifestyle
#filmindonesia
#kamiskebioskop
#filmIndonesiabagus
#instagood