loading...
Go Back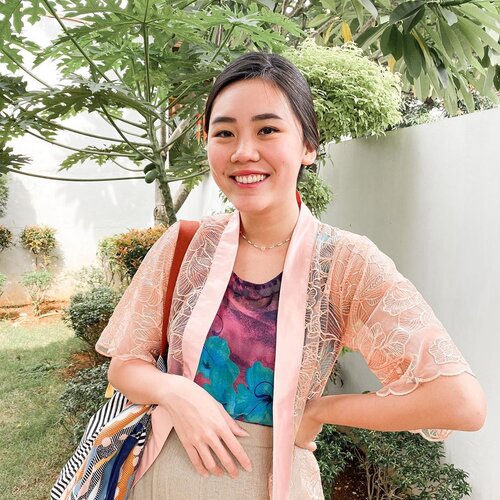 Which comes first: self-love or happiness?
It's easy to love ourselves when we're young and thriving. When we feel like we're doing well in life. When people throw compliments at us.
Conversely when we're not feeling our best, when our endeavors fail, when we reach that age or place in life where we feel ugliest physically or mentally... self-love doesn't always come naturally then.
But ladies, always remember. We don't love ourselves because we are happy. We are happy BECAUSE we love ourselves.
Thank you @handmadeheirloom for this token of reminder to love myself. Everything that I am, I've done and I've failed.
Swipe to see the details of the necklace! Ini kalung edisi Valentine nya mereka. Each piece made with care using the finest materials in the most reasonable price levels. Swarovski crystal pendant that sparkles dashingly as it reflects the light that hits it.
Sudah lama banget aku gak punya kalung pendek begini. Ketika pakai ini perasaannya beda. Merasa cantik yang timeless.
Buat yang mau menghadiahkan sesuatu untuk istri/pacarnya, atau mungkin untuk diri sendiri, please consider this. Harganya sangat friendly untuk kualitas seperti ini. Bisa langsung ke @handmadeheirloom untuk cek sendiri yah!
#accessorizewithHH
#lookoftheday
#accessoriesoftheday
#clozetteid
#ootd
#momblogger
#selflove