loading...
Go Back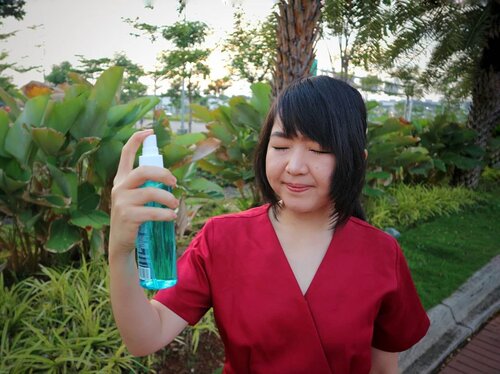 Looking for a product to heal your face or body acne problem? Maybe, @a.stop2man clear toner is one of the right choice to help you.. 😊
.
It's so easy to use! You just need to spray it directly on your face or back area..
In my opinion, the spray isn't quite good.. It's a lil bit uncontrollable and sprays too much if you don't spray it carefully.. 😅💦
So, I prefer to spray it on cotton pad
and it's absorbs quickly on my skin..😆✨
.
I have been using this toner for 2 weeks and I feel quite satisfied with the results..✨
I really enjoy using this toner as it gives a nice calming effect to clear my pimples, reducing the redness, improve my skin texture, and help prevents breakout.. 💕💕💕
While I haven't any problem with back acne, so I haven't been able to see the results..
.
Wanna try this out? Go check out @hicharis_official and get yours by visiting my HICHARIS SHOP..
(You can get it for Idr 254k from idr 295k 😍 & local shipping)
Link:
https://hicharis.net/Meiliyana/HrP
or you can easily click link on my bio! ❤️
.
.
.
.
.
@hicharis_official @charis_celeb
#a.stop
#toner
#CHARIS
#CHARISSTORE
#astop
#acneprone
#beautyroutine
#skincare
#charisceleb
#toner
#skincareaddict
#review
#bloggers
#charisAPP