loading...
Go Back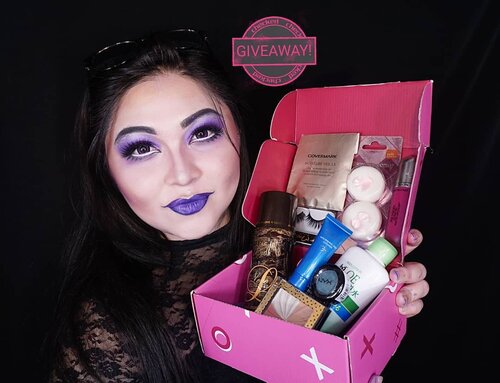 ❗❗GIVEAWAY❗❗
.
So guys, finally sempat juga buat foto giveawaynya. Giveawaynya simple aja dan hadiahnya pun random aja ini aku milahnya. Oya ini brand new semua ya:
1. In Love Perfumed Deodorant Spray.
2. Daiso Skin Lotion Aloe.
3. Bio Essence Nourishing Deep Cleanser mini size.
4. First Choice Puff.
5. Mukka Eyelashes.
6. Covermark Moisture Veil LX Powder sample size
7. NYX Cosmetics Single Eyeshadow Dare.
8. Daiso Mix Cheek Powder Blush On.
9. Revlon Ultra HD Matte Lip Color.
.
Cara ikutannya:
☀Follow my IG @auzola
☀Subs to my youtube channel
youtube.com/cutauzolaazalia
(Screenshoot ke DM yah)
☀Like & share postingan giveaway ini di IG story mu (sekali cukup. Tapi kalau mau share lagi juga boleh banget dan sehari cukup sekali aja yaa maksimal biar ga spamming).
☀Jangan lupa mention aku dan pake hashtag
#auzolarandomgiveaway
☀Komen dipostingan ini: done + domisili + mention 2 temen kamu di postingan ini (contoh: Done, Jakarta, @.... @....)
☀ giveaway ends 28 May 2020.
.
.
Be active but not spamming. So I can notice you.
Follow blog ku dan komen di postingan blog juga bikin aku makin notice lho❤
.
Goodluck! Pemenang 1 orangi, ongkir aku yg tanggung dan aku milihnya suka2 ya ☀🌈❤
.
.
.
.
#giveaway
#clozetteid
#fdbeauty
#makeup
#skincare
#beautyblogger
#indonesianbeautyblogger
#giveawayalert
#giveawayindonesia