loading...
Go Back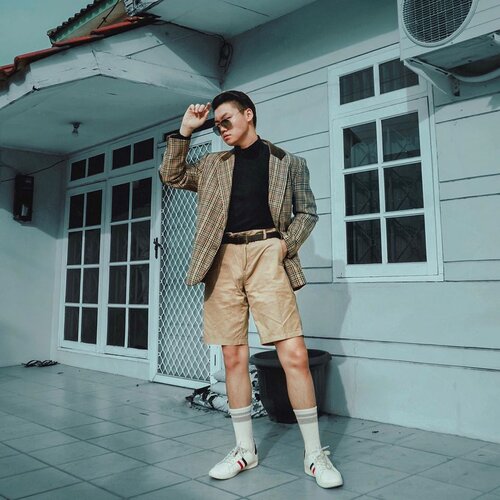 If you were born in the 90's, this style might be for you. Today , I'm going to give you a few tips to achieve the 90 's retro street casual look with neutral colors outfit.
•
These are a few tips you need to know to achieve the stylish and polished 90s casual street look:
•••
1. Wearing a blazer with patterns such as plaids/stripes might help to enhance your complete look.
––
2. Something cozy, warm, and comfy shirts or turtle neck will work. But, make sure it is a basic color and simple with no patterns or any eccentric symbols on it.
––
3. As for the bottom, you can wear a baggy jeans/oversized ones or if you wanted to be more chill, you can wear 3/4 knee shorts.
––
4. Remember to wear socks. But at this point, it doesn't have to be a bright or eccentric ones.
––
5. Essentially, to get this neutral color feel, what you need to know is just wearing a simply similar neutral color scheme from top to bottom.
•••
So, how was it? Super easy right? Let me know what you're thinking or maybe you have other suggestions? Share your thoughts on the comment section.
•
•
•
•
#90sretro
#90sstyle
#ootdformenindo
#lookbookindonesia