loading...
Go Back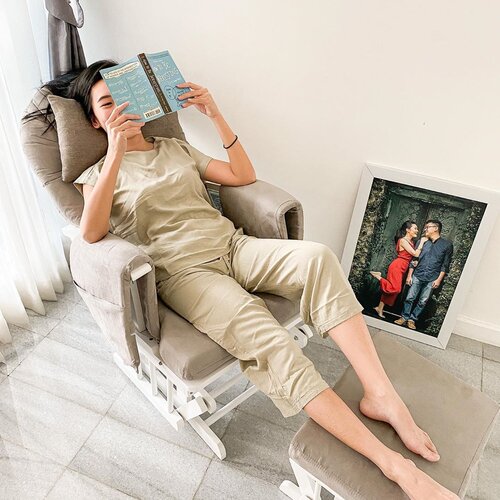 May your body be healthy and your mood swings be controllable.
Jujur belakangan ini sering banget mood swings. Suatu hari bisa bangun dengan full energy and positivity, hari lain bisa merasa down and gloomy. I think I've had more mood roller coasters this year than my entire life. 😂
But it's OK. It's a process. Kalau kata Meredith Grey: "Not everyone has to be happy all the time. That isn't mental health. That's crap. You can have the worst crap in the world happen to you and you can get over it."
Anyway my loungewear set today adalah dari @wearinblair - Amber Set in Sage Green. Kaget aku sama bahannya yang seenak itu dengan harga yang gak sampe 200k. Swipe to see details dari IG story reviewku in case ada yang ketinggalan kemarin, including one comment tentang bagian bahunya.
#wearinblair
#clozetteid
#ootd
#dirumahaja
#quarantineandchill
#mentalhealthduringapandemic
#bajurumah
#wearingtoday