loading...
Go Back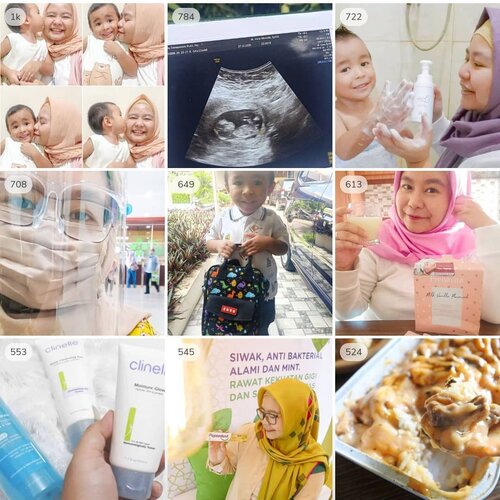 Post Top Nine kaya gini udah jadi mandatory post untuk menutup tahun 😆 Yaa meskipun postingan di feeds ga banyak mencerminkan kegiatan sehari-hari, lebih sering di IGS. Curhat panjang dan detail tetep di blog. Kalau misuh-misuh ya mesti di twitter 😂😂 Makanya sering pantengin IGS sama blog yaa siapa tau ada info menarik (hahaha promosi). Doakan bisa terus sharing yaa ❤️
Meskipun 2020 ya begitulah tapi masih banyak hal yang masih bisa disyukuri. Masih diberi kesempatan untuk sehat dan beraktivitas meskipun di rumah aja. Jadinya bisa mengurus Rio dengan intens alias 24/7 😆
Broken dreams this year? Ada. Ga bisa travelling dan lagi lagi gagal jadi dosen wkwk. But no worries, mungkin jalannya begini dulu. We never know what's gonna happen in the future.
Harapan buat 2021 ga muluk-muluk sih . Tetap sehat dan glow up untuk sekeluarga, secara physically, mentally and financially ✨✨✨
Kalau kalian bagaimana? Hope the new year brings a new spirit and hope for all of us ❤️ Peluk dari jauh.
.
-------
.
#ClozetteID
#clozettedaily
#topnine
#topnine2020
#blessed
#thoughtsbyfaradila
#lastpostof2020
#motherhood
#momandkids
#pregnancy
#momblogger
#mombloggerindonesia