loading...
Go Back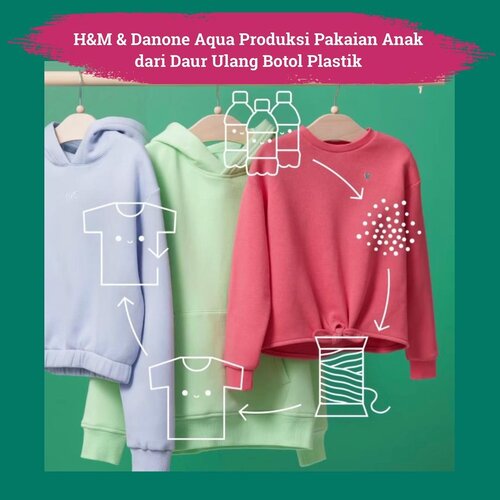 From bottles to fashion! H&M berkolaborasi dengan Danone-Aqua untuk memproduksi pakaian anak-anak dari daur ulang botol bekas. Mulai dari mengumpulkan botol plastik bekas, dipilih, dibersihkan, dan diproses menjadi serat poliester.
Produk ini salah satu inisiatif bottle2fashion dalam campaign Cleaning-Up fot the Future. Bottle2fashion adalah bentuk kemitraan Danone-AQUA dan H&M Indonesia untuk memperkenalkan proses produksi yang sirkular dengan memanfaatkan botol plastik bekas sebagai bahan baku berkelanjutan.
Penasaran dengan sustainable fashion koleksi mereka? Cek website id.hm.com, ya!
📷id.hm.com
#ClozetteID