loading...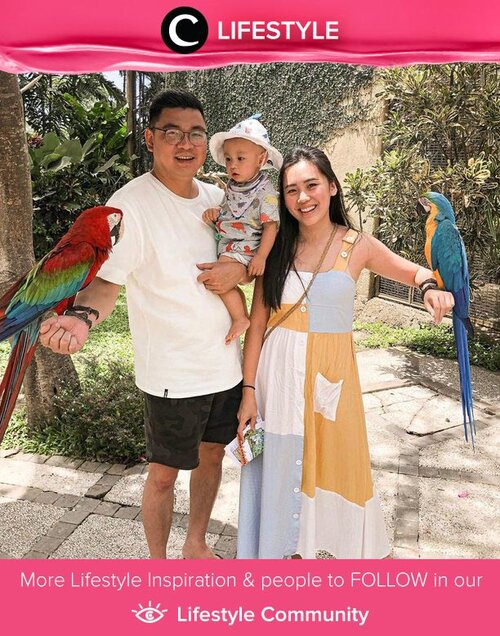 Weekend ini bisa kamu habiskan dengan mengajak si Kecil untuk mengenal berbagai macam satwa! Image shared by Clozette Ambassador @wynneprasetyo. Simak Lifestyle Updates ala clozetters lainnya hari ini di Lifestyle Community. Yuk, share juga momen favoritmu.

+ View more details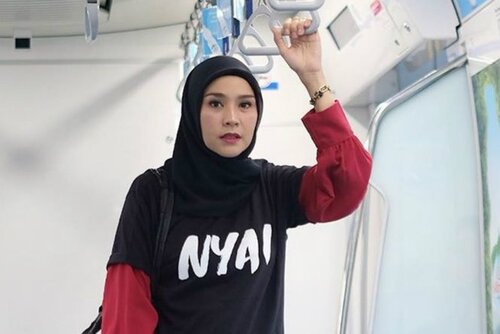 Tetap kece meski santai!.
Simak juga artikel menarik lainnya di Article Section pada Clozette App.

+ View more details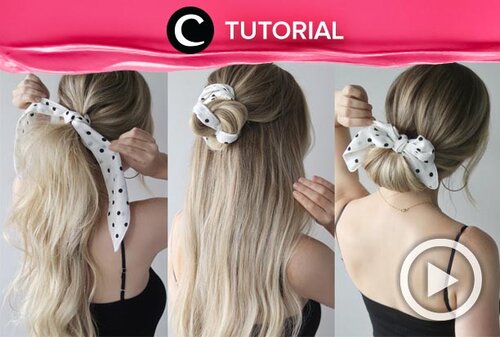 Untuk tampil lebih feminin, kamu bisa menyematkan scarf pada haid do-mu. Intip tutorialnya di:
http://bit.ly/2CwW9nG
. Video ini di-share kembali oleh Clozetter @saniaalatas. Lihat juga tutorial lainnya di Tutorial Section.

+ View more details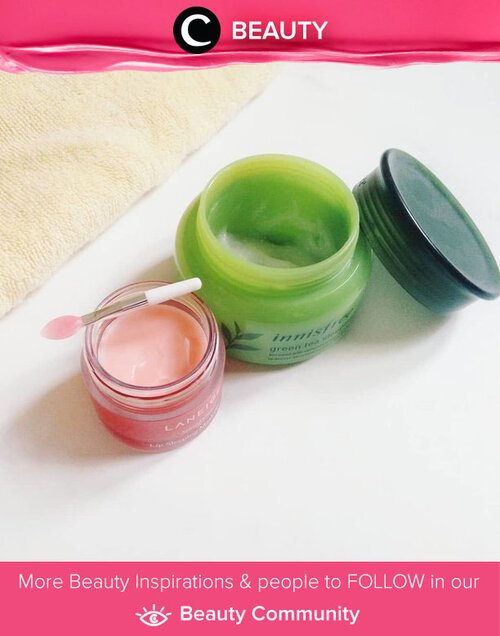 Ingin tidur lebih nyaman? Kamu bisa menggunakan Innisfree Green Tea Sleeping Mask dan Laneige Lip Sleeping Mask ini, Clozetters. Cukup gunakan 2-3 kali seminggu untuk melembutkan wajah dan bibirmu. Simak Beauty Update ala clozetters lainnya hari ini di Beauty Community. Image shared by Clozetter @melissatjia88. Yuk, share juga beauty product favorit kamu bersama Clozette.

+ View more details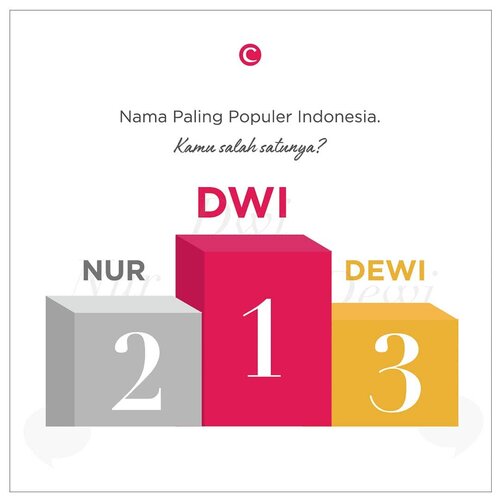 Dwi, Nur, dan Dewi adalah tiga nama paling populer di Indonesia. Tag teman kamu yang mempunyai nama Dwi, Nur, atau Dewi di kolom komentar!
#ClozetteID

+ View more details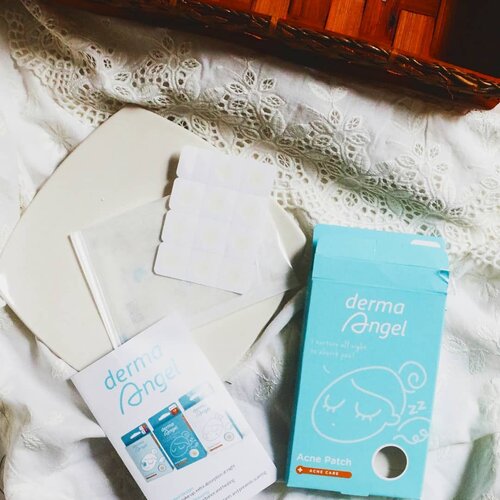 🍭 From 2 days onward, I'll post more about acne patches and sharing about acne on my story!
.
🍭 I rarely got acne on my forehead, but it still there after a week it stayed on the forehead
.
🍭 I've tried various ways. The last product I tried was Derma Angel
.
🍭 The form of @dermaangel_id is similar to @cosrx_indonesia. The only difference, COSRX is distinguished based on the size of the zits
.
🍭 Does it work? It could absorbs pus and oil. Acne patches will be useful when there is white pus or fluid on acne, keep that in mind. I like this product because it could make my pimples dry out, even better than COSRX. There's a story behind I haven't told you about 😆
.
🍭 There is hydrocolloid on the list and this is the main hero I'm talking about. The enchanting thing I just read in the Journal of Cosmetics Science (Chao Ming Chao et.al, 2006), regarding acne dressing. This is the only study I've found so far about hydrocolloid dressing, but if you have an insight, please tell me more
.
🍭 Results from clinical assessments show hydrocolloid dressing was effective in improving local mild and moderately inflamed acne. It could decrease redness about 71% compared to skin tapes. From this point of view, acne dressing was more effective in alleviating the acne
.
🍭 The transmission ratio in counteracting UVB rays is 7.4%. What does it mean? While I don't know the size of hydrocolloid used, most likely it could protect against UVB rays
.
🍭 The significance efficacy in reducing red pigmentation has been shown, however this is not to say the dark pigmentation won't present in the future. Long term observation and treatment with hydrocolloid dressing is to be considered for further study
.
Rating: 4/5
It is more expensive than COSRX 🙄 *cheapskate .
🍭 What do you think about acne patches?
.
To be continued...(Next episodes: COSRX and Nexcare)
#acnepatch
#pimples
#acnestory
#skincarejourney
#skincareregime
#beautybloggers
#cosrx
#dermaangel
#igbeauty
#skinhealth
#skincareroutine
#insommiareview
#zits
#clozetteid
+ View more details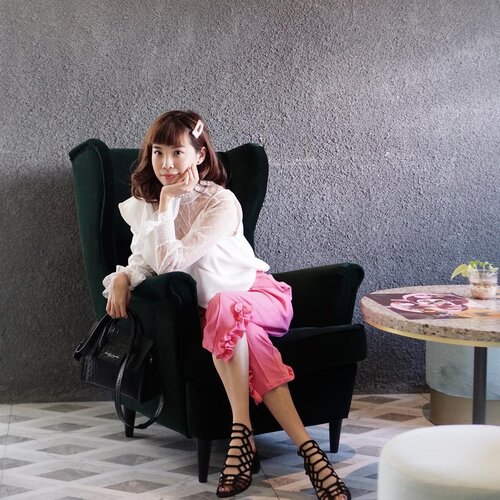 Looking for a Valentines day styling inspo? Here's a look I came up with, all cute and feminine 💕 Layered my white top from @pomelofashion with a sheer top pairing it with pink pants with this cute ruffle
#deets
from @pomelofashion that will make a statement in your look and heels from @somethingborrowed_official // Steal my whole look from @zaloraid don't forget to quote ZALORAXSTEVIE to get additional 15% off ❤️// 📍 @unisoncafe .
.
.
.
#steviewears
#collabwithstevie
#sonyforher
#style
#ootd
#zalorastyleedit
#clozetteid

+ View more details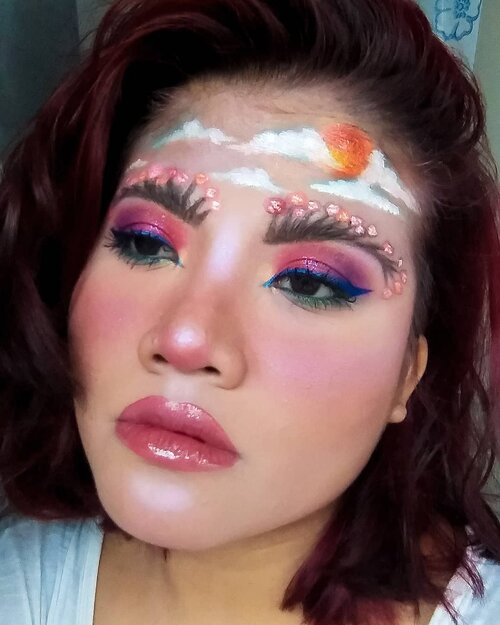 .
My 1st attemp for wild card entries. Since the theme is flower garden. So i present you this kind of eyebrow.
.
I used @benefitindonesia
-Ka Brow shades 05 to color up the hair.
-But first i glued my eyebrow hair to desired shapes.
-I brush it with They're Real mascara.
-I add a litle face paint to make the flowers.
.
I hope this look will bring me to win this round. This kind of eyebrow this really hard to make. So please choose me.. I really want to joint the fun with Ka @abellyc at @clubmedbali .
#benefitbrows
#browbeachcampsea
#teamabel
.
#clozetteid
#beauty
#clozetteco
#makeup
#motd
#eyebrows
#onfleek
#fxmakeup
#facepaint

+ View more details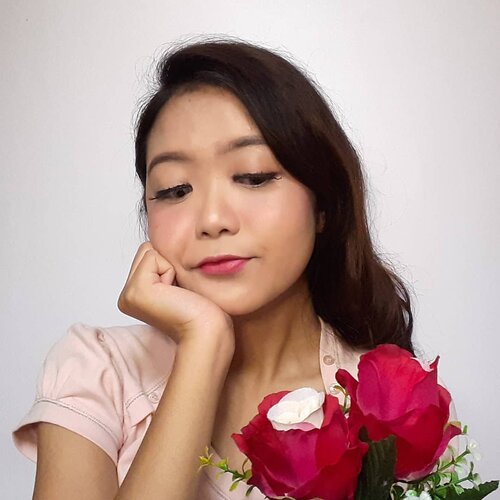 Teruntuk para lelaki, bukannya kami para wanita gak seneng dikasih bunga, tapi..... masa tiap taun bunga melulu? 😂🤣😂🤣..Sekali2 coba berikan kami yg lebih dibutuhkan, misalnya Bundle of Love dari @salsacosmetic 💕😂..Bundle of Love seharga 65rb doang, dapet semua yg aku pegang di slide kedua, plus 2in1 Mascara juga jadi total 5 items! Buruan ceekk.. eh cewek2 klo mau beli jg boleh banget looh itung2 kasih hadiah buat diri sendiri 🙈🙈..Tutorial waktu aku pakai ke 4 produk ini bakal aku up di hari Valentine yaah sekalian aku mau test ketahanan produk2nya jadi sekalian review 😘 Tapi khusus lem bulmatnya ga diragukan lagi, ku cintaaa bahkan dr dulu udah pake yg transparan nya 😘
[email protected]
@beautysociety.id
#salsacosmetic
#salsaxbeautysocietyID
#beautysocietycollabreview..
#widlimHR
#clozetteid
#valentinedaygift
#valentinegift

+ View more details

loading ...
Back To Top