loading...
Search
27 RESULTS FOR 10YEARSCHALLENGE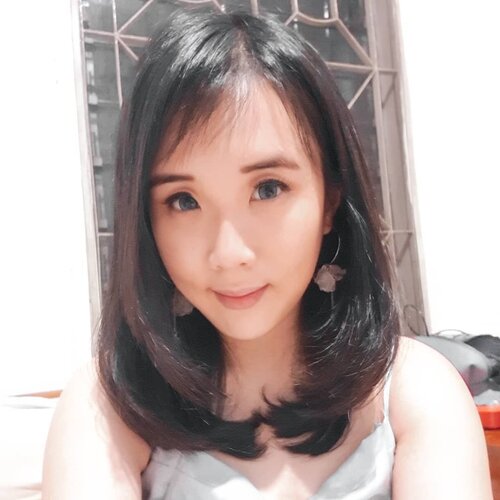 [LOVE] Love yourself, otherwise who will?
Quote ini bener bgt guys. Kalo bukan diri kamu yg mencintai dirimu sendiri, lalu siapa? Aku mau share nih ttg transformasi aku yg dulu ga percaya diri karena gendut bgt (liat
#10yearschallenge
) sampe aku saat ini yg bisa mencintai diri sendiri apa adanya. Yg udah follow aku pasti tau dong dulunya aku gendut bgt. Bener2 ga pede dan malu bgt kalo difoto. Ga suka difoto malah.
----------------
Yg namanya gendut pasti ada acne, muka oily, gabisa pake baju bagus. Kegemukan juga rawan penyakit berbahaya. Krn aku mau sehat dan terlihat cantik, akhirnya aku berhasil menurunkan 40 kg dan mulai merawat diri. Mulai pakai skin care, belajar make up, belajar styling baju2ku dan mengganti wardrobeku dari yg tadinya hanya T-shirt jadi Dress dan Rok. Seneng banget!
Sekarang, kulit wajahku bersih, bebas acne, mulus dan aku berhasil menjadi diriku seperti sekarang ini.
Yuk belajar utk mencintai diri kalian sendiri dan apa adanya ❤
#Keeponrollin
#kaycollection
.
.
.
.
.
.
.
.
.
.
#clozetteid
#cosmetic
#beauty
#skincare
#makeup
#eyelashextention
#bridestory
#likeforlike
#tagsforlike
#selfie
#blowpermanent
#
#korea
#japan
#salonpik
#potd
#rollerface
#roller
#menicurepedicure
#makeupjunkies
#makeupgeek
#beautycare
#perawatanbibir

+ View more details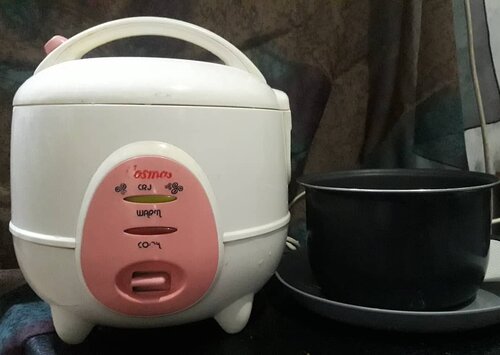 Cosmos Magic Com mini ini adalah ahabat setiaku dari pertama kali merantau hingga kini telah berkeluarga, masih awet aja ini.Pertama kali merantau aku tuh 2009. Tahu kan berapa usia pemakaian magic com mini ini hingga sekarang? Tepatnya sudah 10 tahun dan keberadaannya masih sangat berfungsi membantu keseharianku dalam menanak nasi sekaligus menghangatkan. Yang bikin aku jadi pengguna setia Cosmos karena produknya berkualitas, awet dan tahan lama. Dengan magic com Cosmos ini aku hanya butuh waktu 15 menit untuk memasak nasi. Fisiknya memang tak seutuh dulu, ada beberapa bagian yang sudah hilang namun fungsinya tak berkurang sedikitpun, terutama untuk panci penanak nasinya yang tahan panas dan anti gores. Menjadikan nasi tidak gampang basi. Meski telah 10 tahun, tak ada sisa goresan sedikitpun pada panci penanak nasi Cosmos.
#BanggaCosmos
#10yearchallenge
#10yearschallenge
#Cosmos10yearchallenge
#rumahcosmos
#pakaicosmos
#ClozetteID
+ View more details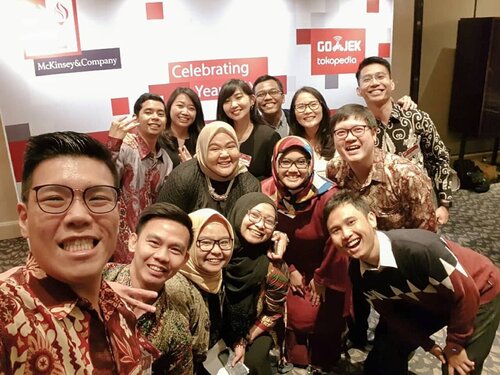 #latepost
about last night ❤ I met them in 2012 in one of the most competitive (only 60 students are chosen across Indonesia++) and rewarding student development program, Young Leaders for Indonesia @youngleadersforindonesia by McKinsey and Company. Alhamdulillah I was chosen as one of the participants for National Wave 4 along with these amazing fellows. .Yesterday's event celebrates 10 years of YLI, which in true fashion embolish the
#10yearschallenge
everyone has been posting about 😂 It's amazing how far the program and the @yli.alumni members have gone. Each and every one working in different sectors but toward one goal, which is to unleash Indonesia 😆 .Even though years has past, I still remember all the PLP, BLP, worksheet and module work that we have gone through. 😂 Hard but rewarding because we get constructive feedback and also get to listen to inspiring speakers during the forum. Not to mention having fun afterwards 😆 so good luck in all of our projects and future endeavours. Till we met again next time ❤ .--------.
#yli
#ylialumns
#ylialumni
#youngleadersforindonesia
#friends
#event
#reunion
#mckinsey
#clozetteid
#clozettedaily
#meetup
#aboutlastnight

+ View more details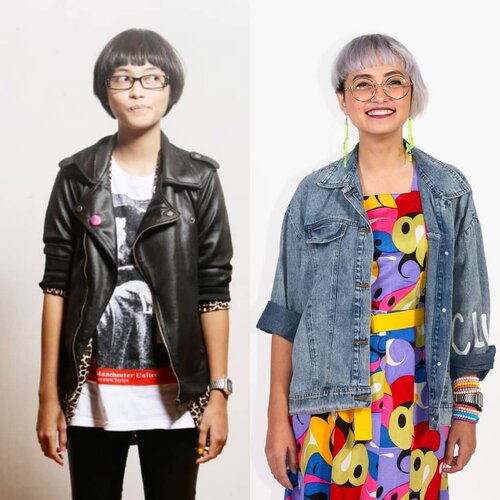 + View more details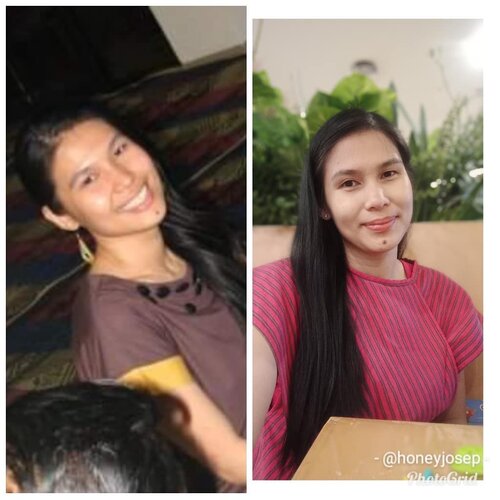 + View more details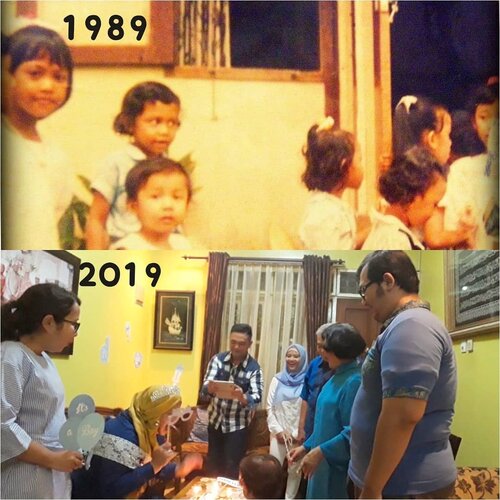 + View more details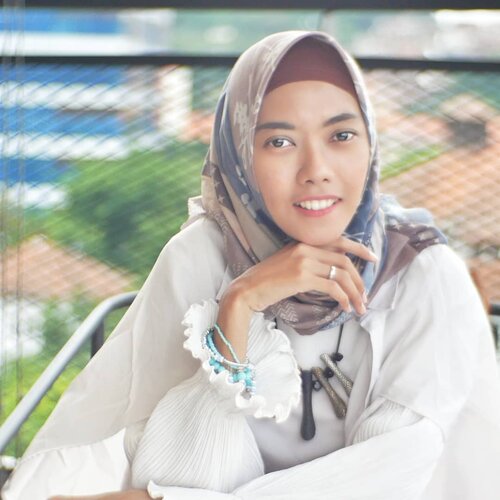 + View more details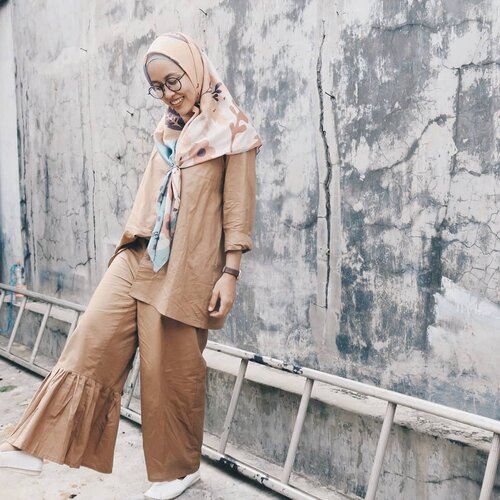 Pengen ikutan
#10yearschallenge
juga ah. jadi momen yg pas buat ngaca gaya jaman kuliah vs skrg udah emak-emak. .Jaman kuliah udah berkerudung dan bergo jadi andalan buat kuliah. Tinggal 'slep' cus lgsg ngibrit. Kalo Skrg lagi asik pake kerudung segi empat dgn gaya ala anak madrasah. (Tenang akan ada saatnya pake turban lagi wed). .Untuk daily outfit, skrg rada rewel. Jaman kuliah bebas pake bahan apa aja yg penting panjang. Lemari isinya Kaos panjang & celana jeans ajah. Nah skrg krn udah ada buntut kenyamanan jadi yg utama. Yg pertama gw cek pasti bahan sebelum beli baju. Bahan linen, cotton sama rayon jadi andalan buat harian. .Makanya suka sama koleksinya @easywear.co yg mentingin kenyamanan bahan cotton & linen. Kemaren pas kondangan seharian dipakenya nyaman meski tempat outdoor & mesti gendong Mika seharian. .Kali aja penasaran muke gw jaman kuliah swipe sampe akhir yak. 2009 masanya iwed ginukginuk (si Pina tetep badannya segitu ajah) 😂 .
#clozetteid
#10yearchallenge
#easywear

+ View more details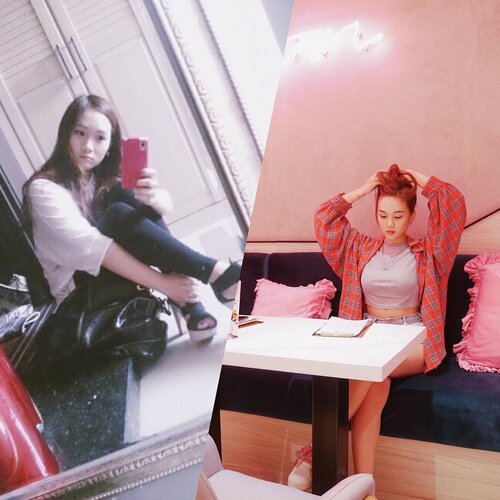 요즘 여기서는 10년전챌린지가 유행ㅎㅎ 그래서 나도 도전!! 페이스북 찾아보면서 오글거려 죽을뻔함ㅠㅠ ㅋㅋㅋㅋ 그래도 저때 앳된 모습이 그립다 ㅋㅋㅋㅋㅋㅋ #나도늙긴늙었구나 #젊은시절이여 ㅠㅠ-Holay let me into this challenge too! Can you feel different between left and right photo? 💩OMG i want to return the time😢
#10yearschallenge
+ View more details

loading ...
Back To Top