loading...
Search
2,384 RESULTS FOR 11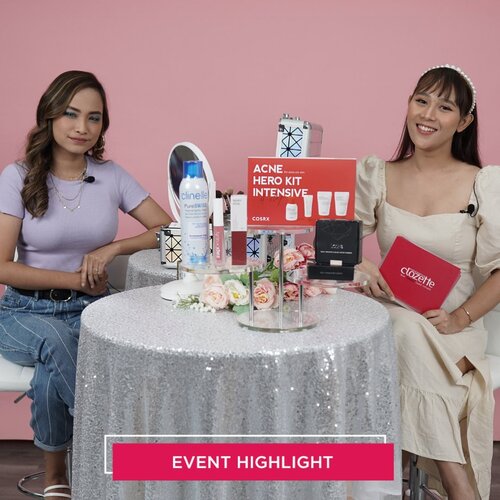 Clozette mau absen dulu nih, siapa aja yang kemarin sempet dibacain kartu tarot sama @lidiapratiwi? Thank you Clozetters yang sudah ikut meramaikan Sparks of Love Virtual Event 11 Februari lalu. Semoga hal positif yang sudah disampaikan tentang astrologi dan beauty session oleh @amyrairzanti bisa bermanfaat untuk kamu dan orang sekeliling kamu. Let's spread the love❤️Kira-kira next akan ada virtual event apalagi yang akan diadain Clozette, ya? See you on the next virtual event, ya. Stay tuned✨
#ClozetteID
#TheSparksofLove

+ View more details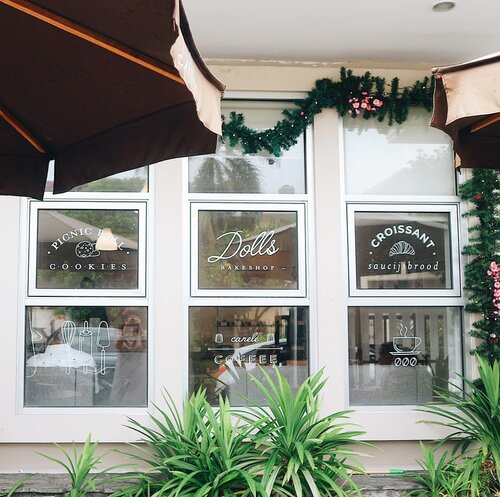 Dolls Bakeshop [Cafe]
Jl. Buana Biru Besar Taman Permata Buana No.11, Jakarta Barat
____
Butter croissantnya enak dan super soft! Matcha ice nya juga enakk 🥐
.
.
.
.
.
#clozetteid
#coffeeshop
#coffeeshopjakarta

+ View more details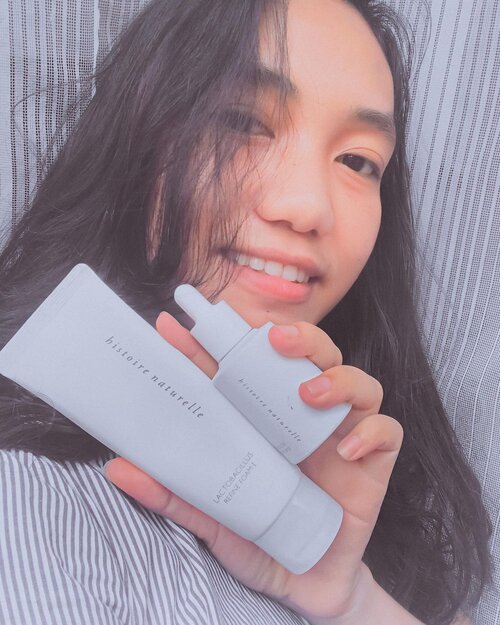 ✨🍃 𝕃𝕒𝕔𝕥𝕠𝕓𝕒𝕔𝕚𝕝𝕝𝕦𝕤 ℝ𝕖𝕗𝕚𝕟𝕖 𝔽𝕠𝕒𝕞&𝕊𝕖𝕣𝕦𝕞 - @histoirenaturelleid 🍃✨(っ◔◡◔)っ ♥pertama kali nya pake skincare dengan kandungan mikroba, notice banget kemarin sebelum pake ini jerawat ku banyak banget , dan udah pakai lewat 28 hari, saatnya review ~ ♥Histoire Naturelle menganut prinsip tanpa adiktif dan hanya menggunakan kandungan terbaik dalam produk. Semua produk menggunakan 0-esensi, 0- warna buatan, 0-minyak mineral, 0-pengawet tradisional. Sehingga aman untuk digunakan semua jenis kulit dan aman untuk ibu hamil. Vegan friendly dan cruelty free.Kita kupas 1/1 yuk❤️🍀Lactobacillus Refine FoamPackaging nya tube seperti biasa, namun ini terkesan mewah karena warnanya full putih, jadi lebih cakep, dan simple .Tesktur nya ASLI SUPER LEMBUT ! Wagelaseh, ini foam terlembut yang pernah ku coba , sesuka itu kalau udah pakai ini, meskipun agak pedih di mataku, tapi untuk tesktur dan aroma aku SUKA BANGET !🍀Lactobacillus Refine Serum Packaging nya botol, aplikator unik dan panjang , di ujung nya sedikit bengkok gitu, jadi lebih gampang di pakai .Tesktur nya ga terlalu cair dan kental, cepat meresap, sedikit lengket dalam beberapa detik pertama setelah kerasa nyaman .Awal mula pakai sampai 2 minggu, di kulit ku ga kerasa pengaruh apa2, mungkin perubahan nya sedikit tapi ga keliatan, ternyata di minggu ketiga dan keempat, justru ini penyelamat banget untuk jerawat ku yang kemarin sempat meradang, ternyata karena mmg keefektifitasan nya ini di hari ke 28, kulitku jadi cukup lembab dan terhidrasi, jerawat lebih terkontrol, dan ga ada lagi minyak berlebih, mata panda juga berkurang, intinya kulitku jadi lebih sehat.
#nmprobioticskincare
#reviewbynm
#sotd
#skincarejunkie
#beautytalk
#skincarehoarder
#treatyourskin
#skinstagram
#textureshot
#tekstureshot
#reviewindonesia
#skincareindonesia
#skincarecommunity
#clozetteid
#clozette
#HistoireNaturelleID
#28DayswithHN

+ View more details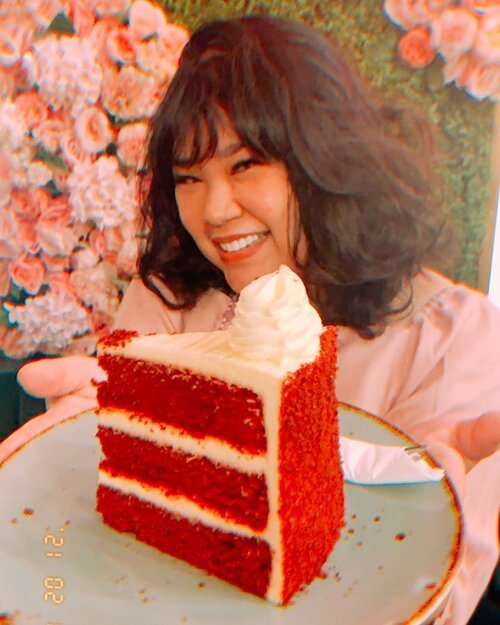 1-1nya orang yang bisa bikin gue mau berpose kaya gini 👉🏼 @budiartiannisa 🥴😐
#clozetteid

+ View more details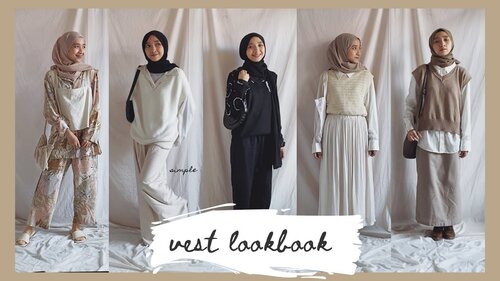 Lookbook: 11 Vest Outfit Ideas / Academia Style / Simple Hijab Outfit //
#ootd
citraamr - YouTube

+ View more details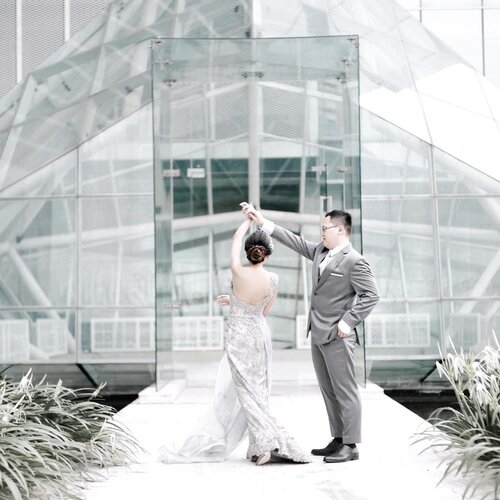 Happy Valentine's Day everyone.-So today we proudly announce our official hastag is
#ChristLandingOnTeph
✨Why did we decide to choose this hastag?Pertama, gampang di inget, memorable bgt sm drama Korea Crash Landing On You.Kedua, "Landing" itu kata" yg common banget di hidup kita b2. Semejak LDR 3th lalu, kata" landing tu jadi sesuatu yg kita tunggu". Landing d Surabaya ato Landing di Jakarta. Kata" ini pun yg bakal menghiasi hari" kita ke depan.Ketiga, ini menggambarkan perjalanan kita juga sih. Akhirnya 11th koprol, kayang, goyang, kejengkang, melayang, finally landing juga di akhir yg baru.-Thank you so much !Buat temen" yg sudah bantu cariin hastag. Mau susah" berpikir. Makasi banget. We love you ☘️Special thanks to :Event Organizer by @projectartplus @ingridtjoa Venue by @xiangfuhaicuisine @vasahotelsurabayaDecoration by @poshdecoration Engagement Trays by @lovemyeday Teph's Dress by @karlajasminabrides Christ's Suit by @biehintailor Teph's Make up by @fannygonzales_mua @fannygonzalesng Mom's make up by @prisca_fei Hair do by @irmafirnanda777 Photograpy by @allseasonsphoto @ronydozer Videography by @lumineuxphotography @cityonevideoMaster of Ceremony by @oktavianusfilemon Nail art by @nonanails.id Cake by @angiescakesurabaya Hampers by @myck.papetiere Logo's and stamp design by @guudart @galih.wepe Calligraphy Invitation by @calligrafleur Thank you to make it happen ✨...
#clozetteid
#valentineday
#momenttoremember
#engagementday
#coupleshoot
#influencerindonesia
#influencersurabaya

+ View more details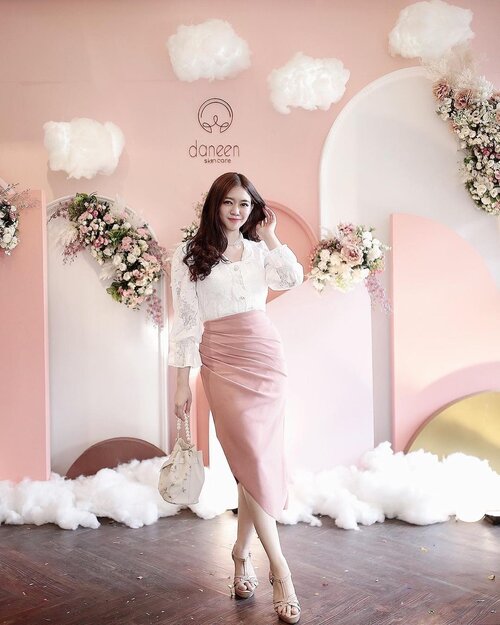 + View more details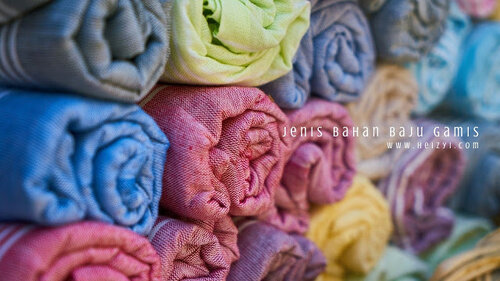 Pilihan bahan gamis syar'i yang adem...

+ View more details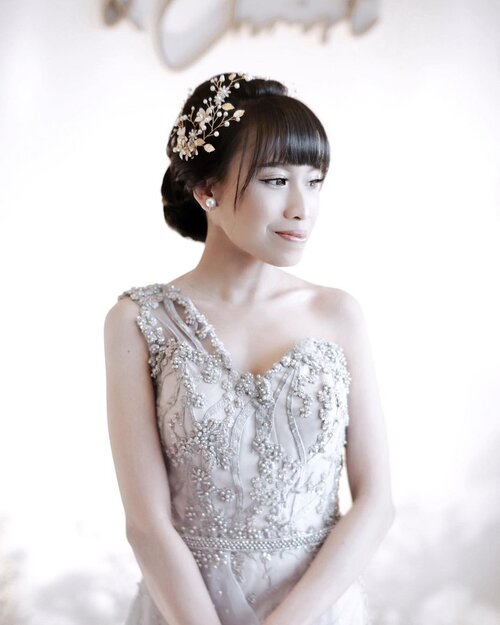 + View more details

loading ...
Back To Top