loading...
Search
1,146 RESULTS FOR 13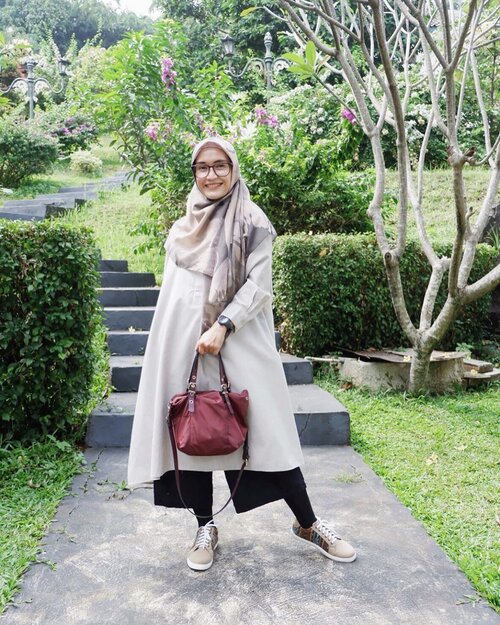 Emak2 dan Tahun Ajaran Baru
Jadi.. sore tadi mendapati group wa baru yaitu Kelas 1C SDNxx. Wali kelas menyampaikan surat edaran sekolah bahwa sejak Senin, 13 Juli 2020 sudah dimulai tahun ajaran baru 2020/2021 dengan Pembelajaran Jarak Jauh (PJJ) atau Belajar Dari Rumah (BDR).
Artinya kembali membersamai anak-anak belajar dari rumah mulai jam 7:30 WIB hingga jam 12:00 WIB. Walaupun 13-17 Juli 2020 masih Masa Pengenalan Lingkungan Siswa (MPLS), namun tetap semangat ya buk ibuk.. yang punya anak usia sekolah lebih dari 2 sungguh luar biasa.. apalagi masih dalam jenjang pendidikan yang sama.. ngga kebayang akutuh mengatur waktu saat belajar dari rumah dalam waktu yang bersamaan 💪🏻
Ini foto sekedar illustrasi, bahwa jika semua dijalankan dengan niat baik, perbuatan baik maka hasilnya akan baik juga.. Bismillah ya.. tetep tersenyum, semoga bisa membersamai anak anak dengan baik.. Aamiin 🤲🏻
Sekalian info
#ootdellynurul
ya:
🧕🏻 Hijab @ra_info
👗 Tunic @mahara.id
👟 Sneakers @thewarna
.
.
#ellynurul
#clozetteid
#hijab
#ootd
#ootdfashion
#ootdhijab
#ootdinspiration
#ootdstyle
#ootdhijabindonesia
#ootdhijabindo
#ootdhijabers
#maharaladies
#thewarna
+ View more details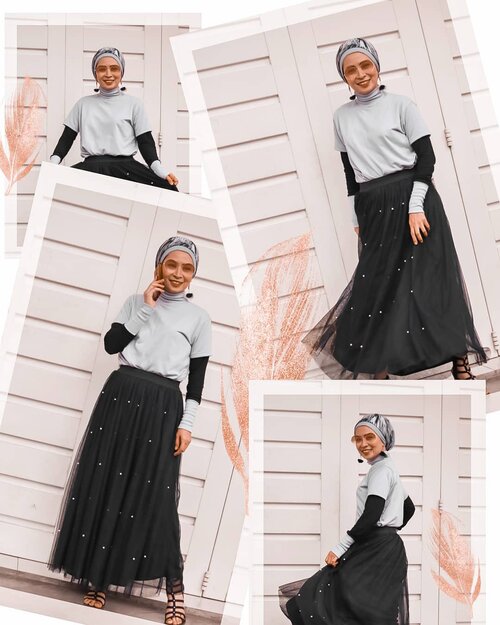 Happy Friday
__________
Alhamdulillah, hari ini semua urusan daftar ulang sekolah 2 anak selesai. Plong.
Insyaallah tanggal Senen 13 besok mereka mulai (daring) sekolah. Jadi, hari ini mama nya mau santai dulu.
.
Selamat weekend, teman² 💕
.
#clozetteid
#fashion
#dirumahaja
+ View more details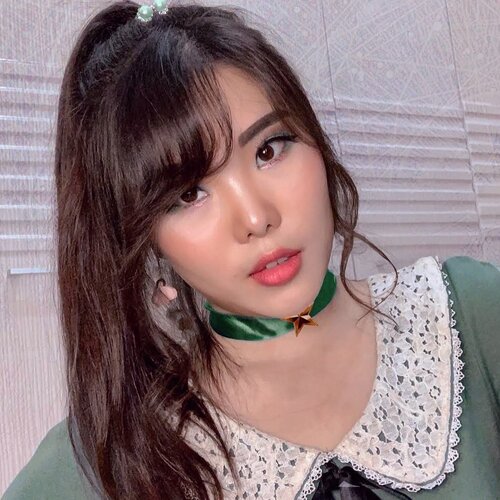 Siapa ini? 😂.
(Swipe left aja ya 😉).
.
.
Fun collaboration with amazing girls here, reminiscing our good old days watching Sailormoon :
1. Mindy (@mgirl83) as Sailor Moon.
2. Aiyuki (@aiyuki_aikawa) as Tuxedo Mask.
3. Ine (@inegunadi) as Luna.
4. Bella Sandra (@bellasandraa_ ) as Artemis.
5. Anita (@anitaa_bee ) as Saturnus.
6. Leonita (@leonita_wenny ) as Merkurius.
7. Lena (@magdalena_bhe ) as Venus.
8. Ochix (@ochix_zakiyah ) as Mars.
9. Chelshea (@chelsheaflo ) as Jupiter.
10. Gadis (@gadzotica ) as Pluto.
11. Angelika (@banieun08 ) as Pluto.
12. Ryan (@hincelois_jj ) as Uranus.
13. Vallerine (@vallerinechristaballe ) as Chibiusa.
14. Auzola (@auzola) as Serenity.
15. Yunika (@yunikatartila ) as Princess Ceres.
.
.
#sailormoon
#sailormoonmakeup
#sailormooninspired
#sailorjupiter
#sailormooncosplay
#ClozetteID

+ View more details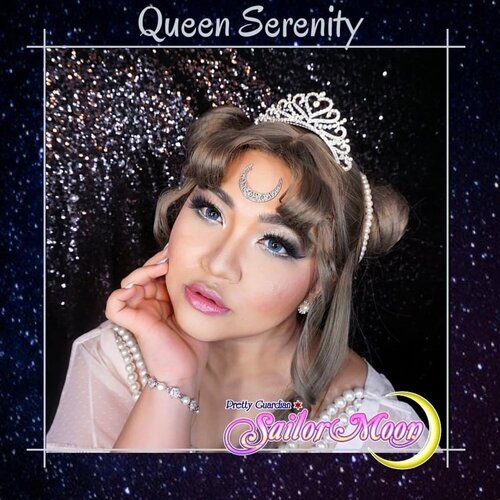 + View more details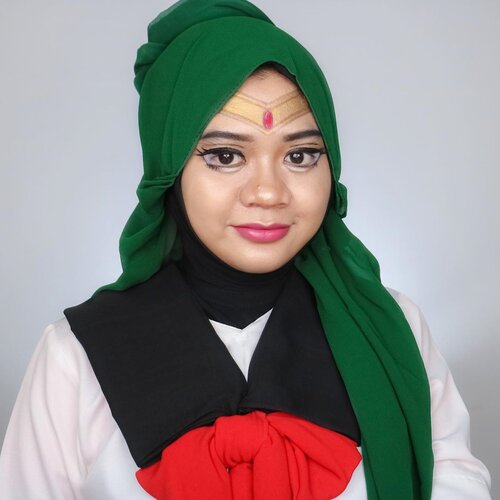 Yuhuuu akhirnya bisa posting collab makeup bareng temen-temen lagi~
Kali ini temanya Sailormoon dan aku jadi Sailor Pluto. Keliatan kan dari baju dan warna hijabnya? Disini aku terapin anime eyes walaupun nggak mirip banget sama matanya Setsuna Meioh. Banyak banget tantangannya bikin anime eyes karena harus enlarge mata 2x lipat sedangkan space mataku ya segitu aja 😂.
Btw, cukup puas sih sama outfitnya yg aku create pakai jilbab biar keliatan kaya outfit sailormoon. Sailor Pluto juga princessy elegan gitu kan, posenya ngikut deh 🙈.
Gimana nih makeup Sailor Pluto-nya, berhasil nggak? Kalian suka karakter Sailor Moon yg mana?
The full lineup :
1. @inegunadi as Luna
2. @mgirl83 as Sailor Moon
3. @aiyuki_aikawa Tuxedo Mask
4. @auzola as Serinity
5. @bellasandraa_ as Artemis
6. @leonita_wenny as Merkurius
7. @ochix_zakiyah as Mars
8. @vallerinechristaballe as Chibiusa
9. @chelsheaflo as Jupiter
10. @magdalena_bhe as Venus
11. @gadzotica as Pluto
12. @banieun08 as Neptunus
13. @yunikatartila as Ceres
14. @hincelois_jj as Uranus
15. @anitaa_bee as Saturnus
#sailormoon
#sailormooncollab
#thematiclook
#sailormoonmakeup
#animemakeup
#sailormooninspired
#sbybeautyblogger
#beautefemmecommunity
#indobeautygram
#bbloggerid
#beautybloggerid
#influencerindonesia
#influencersurabaya
#surabayainfluencer
#makeup
#beauty
#clozetteid
+ View more details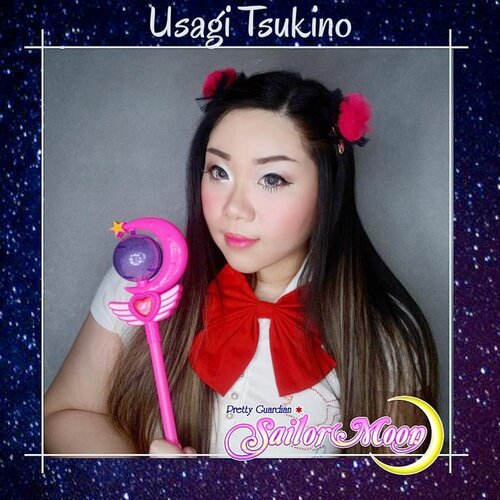 + View more details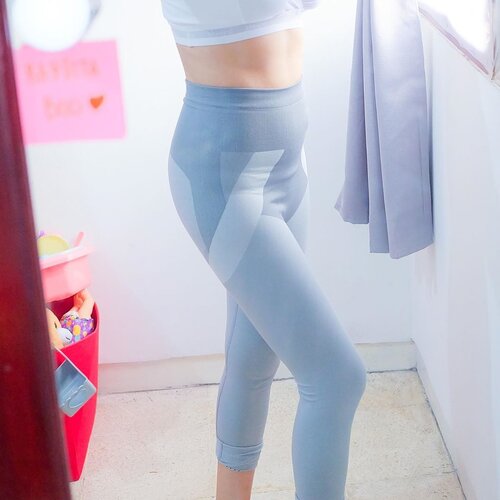 INTERMITTENT FASTING & YOGA ✨
Yg suka nanya gimana caranya gue (almost) back in shape, gue sekarang rutin intermittent fasting (udah 4-5 bulan) dan yoga (ini belum setiap hari sih tapi seminggu at least 4-5x)
Gue awalnya selama 1bulan itu 12-13 hours fasting (stop makan jam 6 sore dan sarapan jam 7 pagi)
Abis itu naik terus step nya, nambah satu jam per 1-2minggu, jadi awalnya stop makan jam 6 sore, perminggu jadi stop makan jam 5 - jam 4 dan sekarang konsisten stop makan di jam 3 sore.
Untuk sarapan juga awalnya sarapan jam 7 pagi terus naik jam 8 pagi terus sekarang sarapan jam 9 pagi.
Iya, jadi sekarang gue di cycle 18 hours intermittent fasting, STOP makan jam 3 sore dan SARAPAN jam 9 pagi.
Lemes gak? Enggak sih, karena gue kan bertahap jadi badan nya enggak kaget. Udah gitu gue juga enggak ngoyo, jam 8 or 8.30 udah laper banget ya sarapan.
Kalau weekend juga kadang gue masih suka makan malam kok! Untuk daily menu, gue jg ga yg low calories banget, ngurus dua toddlers butuh tenaga bookk. Tapi emang basically gue enggak makan nasi putih dan dari sejak hamil udah cut carbo atas saran dokter (karena tinggi protein bagus buat baby dan ASI pas menyusui).
PS: masih PR banget buat bagian lengan 🙃
Apa gue tulis aja nih back in shape journey gue di blog? 🤔
#clozetteid
#SingleMama
#SingleMom
#SingleMomIndonesia
#MomBloggerIndonesia
#MamaBlogger
#MamaOfTwins
#TwinMama
#BeautyBloggerIndonesia
#JakartaBeautyBlogger
#BEAUTIESQUAD
#TampilCantik
#IndonesianWoman
#indobeautysquad
#backinshape
#intermittentfasting
#dietjourney
#postpartumbody
#postpartum
+ View more details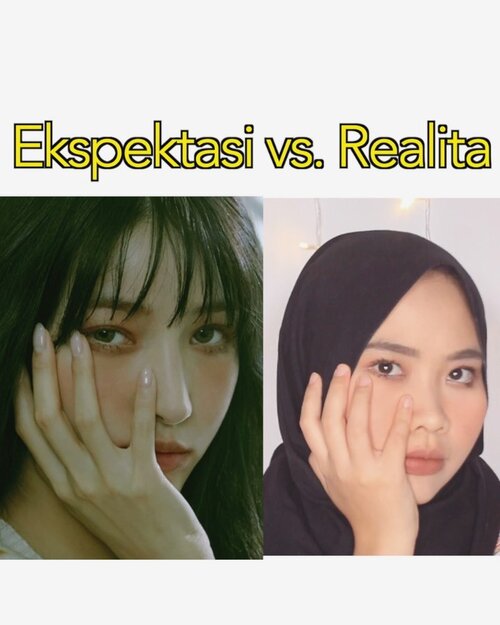 + View more details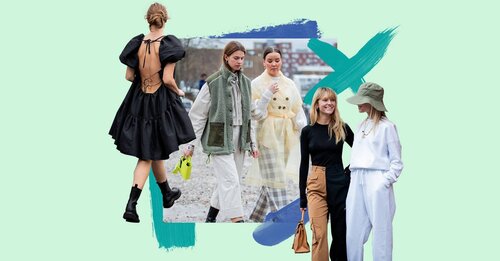 Lessons from Copenhagen Fashion Week.
Simak juga artikel menarik lainnya di Article Section pada Clozette App.

+ View more details

loading ...
Back To Top