loading...
Search
9 RESULTS FOR 1441H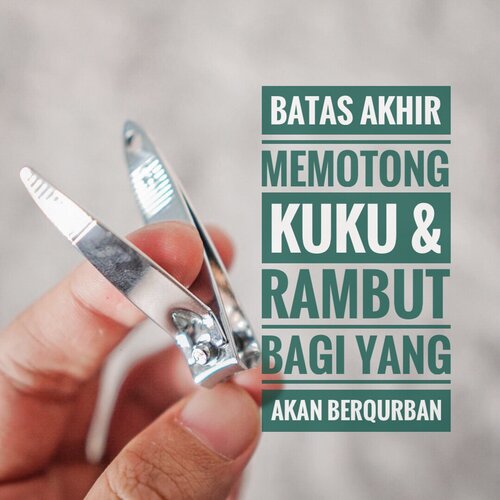 Insyaallah, besok sudah memasuki tanggal 1 Dzulhijah, yang hendak berkurban pasti sudah menyiapkan hewan qurban dan persiapan lainnya. Jangan lupa, menahan diri utk tidak memotong kuku & rambut hingga tiba hari berkurban bagi yang hendak berkurban. Berkurban secara online sepertinya akan lebih aman karena bisa menghindari kerumunan. Tapi kalo pun tetap akan dilakukan seperti tahun sebelumnya, semoga bisa dijalankan dengan baik dan aman.Ikuti kajian tentang keutamaan dan amalan 10 hari pertama di bulan Dzulhijah di channel youtube @adihidayatofficial & @aagym supaya kita termotivasi utk melakukan banyak kebaikan dan tidak melewatkan kesempatan baik ini..
#cicidesricom
#bloggerstyle
#dzulhijah1441h
#qurban2020
#clozetteid
+ View more details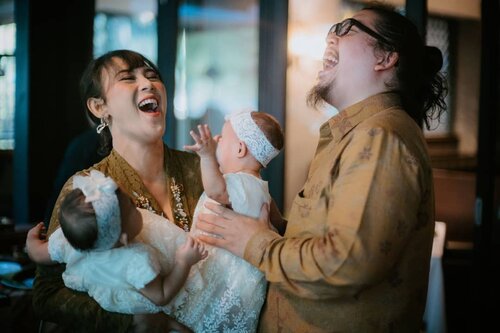 Happy Eid Al Fitr 1441 H.Sending you a virtual hug from us 🤗💚
#ClozetteID
+ View more details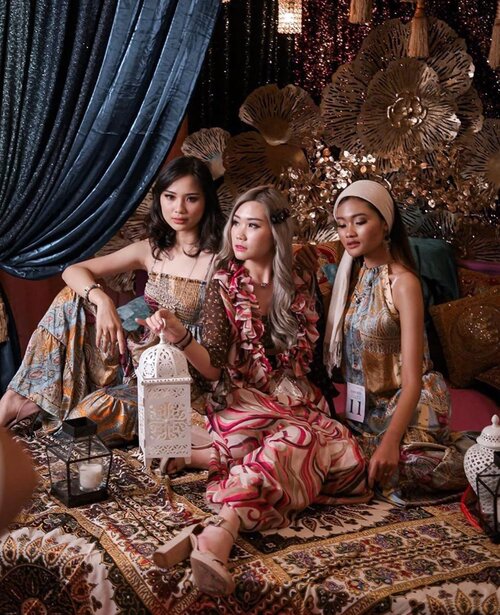 Happy Eid Mubarak 1441H for all of you who celebrate 🙏🏻
Minal Aidin, Mohon Maaf Lahir Batin ☺️
Stay safe and Healthy, Have a great day😌
.
.
.
.
.
#BloggerSurabaya
#ClozetteID

+ View more details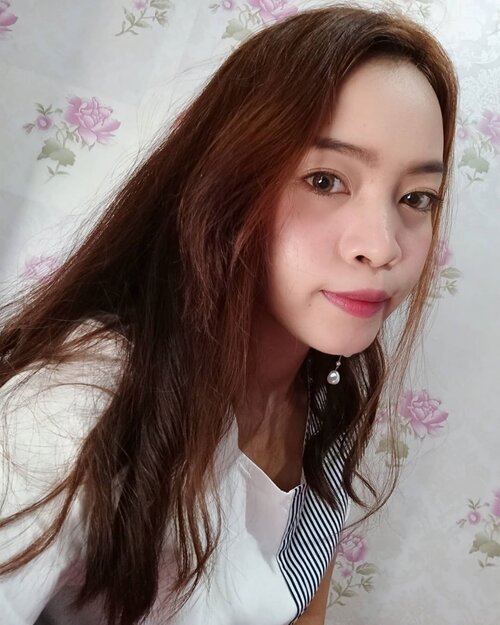 + View more details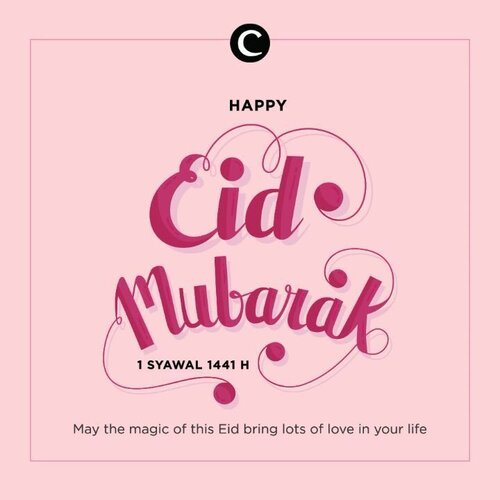 There is different meaning of Eid for each person. For us, it's sharing love and happiness with everyone.​​Happy Eid Mubarak 1441 H, Clozetters! Wishing you and your family a very happy and peaceful Eid.
#ClozetteID

+ View more details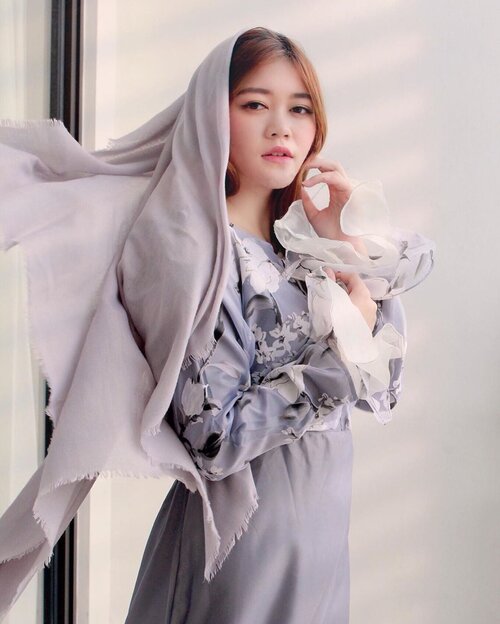 + View more details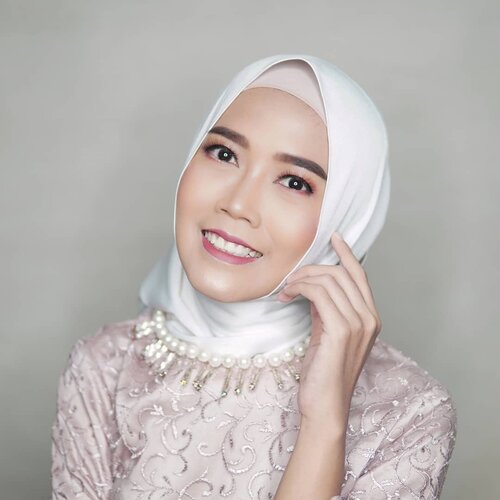 + View more details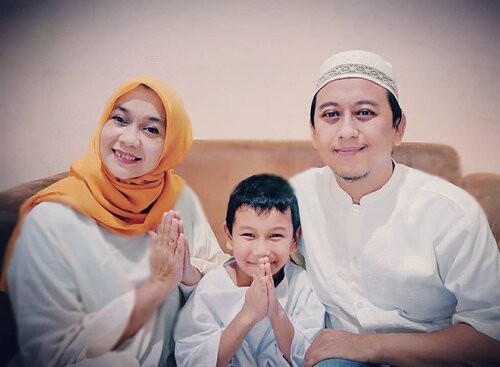 Ramadan telah berakhir, kesempatan memupuk pahala dengan beribadah di bulan penuh berkah ini pun usai. .Namun biarkanlah semangat Ramadan ini tetap ada dihati, sebagai motivasi mengejar pahala dalam beribadah kepada-Nya. Semoga kita dapat berjumpa kembali dengan Ramadan lainnya..Taqabbalallahu minna wa minkum "Semoga Allah menerima amal kami dan kalian"....
#IdulFitri
#IedMubarak
#1441H
#clozetteid
+ View more details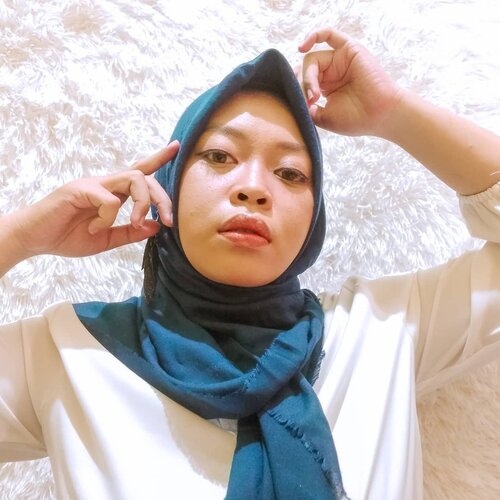 "Barang siapa bertakwa kepada Allah, maka Dia akan menjadikan jalan keluar baginya, dan memberinya rezeki dari jalan yang tidak ia sangka, dan barang siapa yang bertawakal kepada Allah, maka cukuplah Allah baginya, Sesungguhnya Allah melaksanakan kehendak-Nya, Dia telah menjadikan untuk setiap sesuatu kadarnya," (QS. Ath-Thalaq: 2-3). Menjelang
#eid
Fitri 1441h nih gaes! Doain Laksmi cepet dapet jodoh yg sholeh ya! Ihiw~
#plakk
Btw it's my fav. Filter Lokky from @presetslightroom_15.000
Affordable banget just IDR 15k! Available for Android & iOS!
So grab it fast!
#ClozetteID
#presets
#beauty
#instagood
#selfie
#photography
+ View more details

loading ...
Back To Top