loading...
Search
11 RESULTS FOR 15MONTHS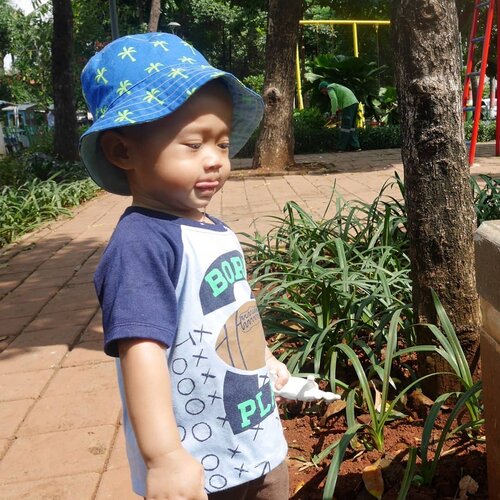 Panas-panasan di playground outdoor gratisan deket rumah. Berjemur sekalian dipoto ibuk untuk konten. Wkwkwk. Udah lama nggak upload konten anak. Aku sebenarnya termasuk yang merasa bersalah upload bocah di media sosial. Tp ternyata ada manfaatnya juga sih, eyang2nya kai bisa lihat tanpa dikirimi satu2. Sodara2 yang lain juga. Kalau menurut teman2 gmn nih soal menjadikan anak sbg konten foto IG? 😆...
#clozetteid
#kaibowbow15months
#outdoorplayground

+ View more details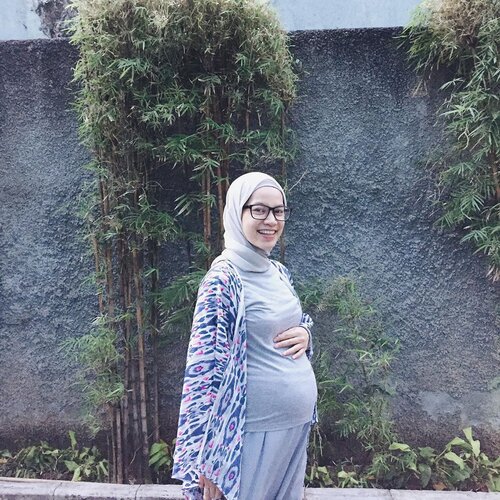 RAVABIA MARITSA (رَفَبِاَ مَرِتْثَ)Turn 3 months kronologi dan 1,5 months koreksiAlhamdulillah, masya allah tabarakallah 🤲🏻Setiap ibu punya perjuangan masing2, pun denganku.Melahirkan Bia lebih awal ketika kehamilan 34w dengan BB 1,9kg dalam keadaan asi belum keluar. Lalu, setelah 3 hari dibawa pulang ternyata bilirubinnya 24,2. Akhirnya nginep di rumah sakit untuk disinar 2 hari. Qadarullah Bia kuat berjuang disana, pulang dalam kondisi bilirubin 8,8 dan BB yang turun jadi 1780 gram :')Syukur, di 3 bulan ini BB nya udah 4kg dengan kondisi asiku yang masih kembang kempis senen kemis. Nah lho 😂Pengen deh ceritain perjuangan naikin BB bia dari lahir sampe sekarang, tapi belum sempet nulis. Hehe, dan cerita lahir Bia, siapa tahu bisa jadi pelajaran dan pengalaman buat temen2 semua :)Semoga Bia sehat selalu dan sesuai arti dari namanya:Ravabia: cantik, kuatMaritsa: yang diharapkan mendapat rahmat dan karuniaAamiin 🤲🏻Thankful buat @wita__ udah jadi temen curhat selama Bia tumbuh sejauh ini 😘 Kisah kita kenapa bisa ketemu juga menarik, ternyata nama panggilan anak kita sama. Kebetulan yang direncanakan Allah 🤗..
#clozette
#clozettedaily
#clozetteid
#clozetteambassador
#clozetter
#lifestyleblogger
#bloggerperempuan
#indonesianhijabblogger
#hijabstyleindonesia
#bloggerjakarta
#halallifestyle
#halalblogger
#beautybloggerindonesia
#temanbumil
#ibumuda
#modernmom
#modernmomstrans7
#switzal
#johnsonandjohnson
#cussonbaby
#mamypoko
#bebelove1
#akuanaksgm
#s26procalgold

+ View more details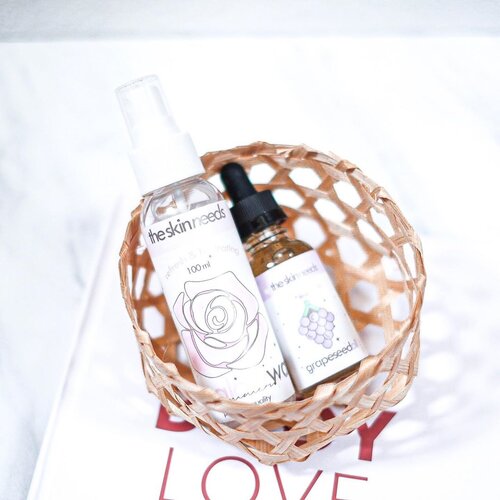 I've been using this Rose Water & Grapeseed Oil from @theskinneeds for about 1,5month. Gue pake Oil nya cuma 1x seminggu as part of my weekly routine. So far i love how it makes my skin moist without making it greasy. Kenapa cuma 1x seminggu? Karena i find it best to use oil-kind products ya cuma 1x seminggu. Kalau lebih jadi nya too greasy for me.———Kalau si Rose water nya too strong aroma nya buat hidung gue yg sensitive sama bau-bau an. Padahal gue suka efek nya di muka gue, seger! I just can't stand the smell. Kalau yg enggak masalah sama strong scent sih i would recommend this. Enak banget di semprot ke muka apalagi kalau abis cuci muka gitu, jd makin seger. ———Gue penasaran sama Almond Oil nya mereka sih yg katanya bagus buat bantu menumbuhkan alis sama bulu mata. Should i give it a try? 🤔
#Clozetteid
+ View more details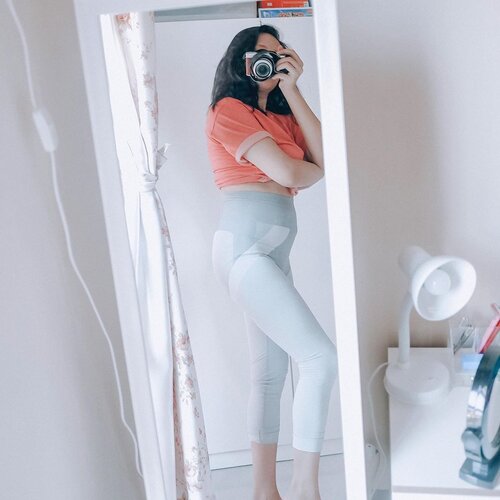 15 months postpartum body — I learn to love myself the way i love others and i embrace all my flaws. I used to hate myself and my body because i let someone make me feel i'm worthless (sampe dibilang gendut jelek malu-maluin weeeyyy hellaaww bhay), but yaaa i can't be who i am today without it LOL! So, here's me with my "mummy-belly", i gain 19kg when i was pregnant and i haven't reach my own "body-weight-goals" yet but its okay, I LOVE ME.
————
You all are beautiful, love yourself! Embrace yourself even for the flaws. You're your own home. Quoting from ci @jennyjusuf : "Berdamai dengan tubuh sendiri, belajar mencintai nya dengan utuh. Kemudian, membaginya dengan orang lain. Always go back to self-love" ————
PS: no, i don't do diet (i eat less carbo and more protein for the sake of my breast-milk) or exercise (well, if walking around in the morning while carrying two toddlers count as exercise then i did exercise lmfao). I will do heavier exercise later after twinnies 2years old tho (advice from my OBGYN and Surgeon, soalnya kemaren sotoy sit-up eh jaitan jadi cenut cenut 🤣)
#singlemom
#singlemamaoftwins
#twinmom
#twinmama
#postpartumbody
#ClozetteID
#postpartumjourney
+ View more details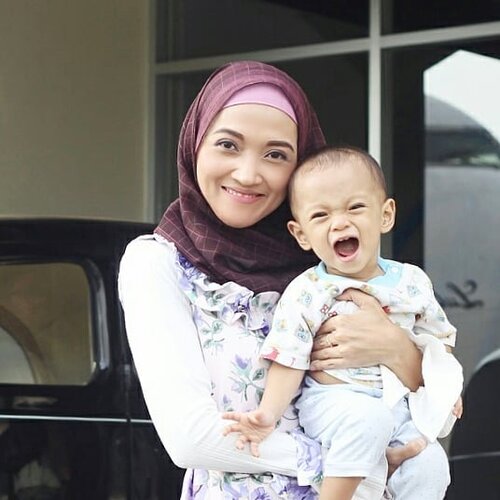 + View more details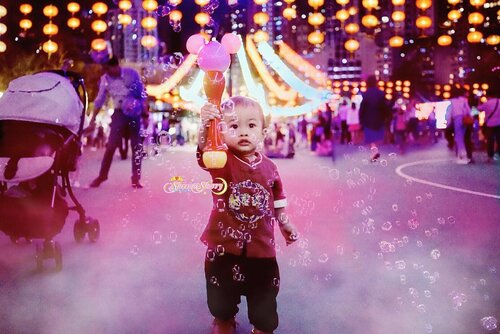 Maa Shaaallaah, Pls Keep Spreading Love and Happiness, Darling Baby 💖✨🌠🎉🔮🎇🎆🌙🛁.SWIPE to watch
#ArchieZayden
playing with his "Magic Bubble Wand" from @hkdisneyland 🔮✨ [15 Months Old]
#MoonFamily
🌙

+ View more details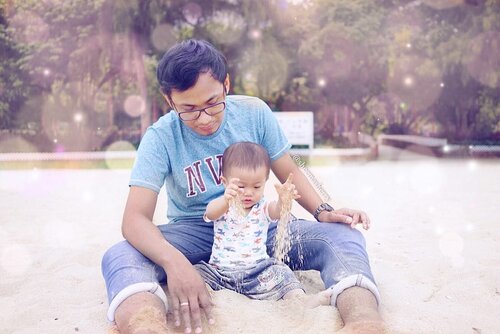 "Playing in the beach is so fun I want to do it again and again!" ..by the way
#ArchieZayden
is 15 months old today! Alhamdu lillaah!
#MoonFamily
🌙.Anyway can you see my effort in keeping my feed pinkish? ☺️💖

+ View more details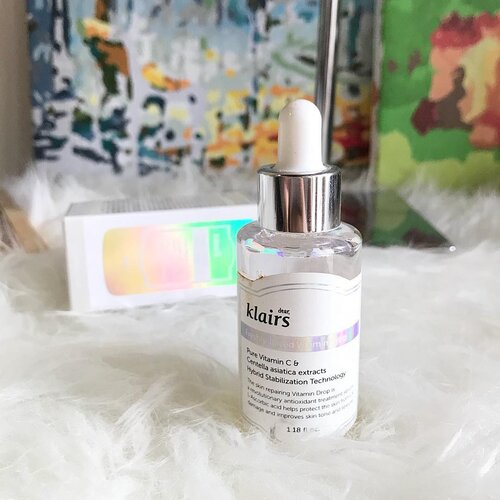 Another
#deszellminireview
on
#vitamincserum
for today! This was one of the few products that is highly requested by my followers for me to try and review. Klairs' is a 5% vitamin C serum with mildly acidic pH at 3.81. Texture is a bit thick, but it's not grainy nor rolls up upon application. In terms of texture this is far better than The Ordinary. As such, I much prefer the texture of this one compared to Votre Peau for daytime use under makeup. In terms of absorption, cause it's not really thin I can feel that some of the products still clings on the surface upon application. It feels like oil application rather than velvety serum. But it doesn't take long for the skin to absorp the serum - give it a minute or two. It feels very drying on the skin but doesn't really stings on the skin. Means: sensitive skin should be ok with this, oily and normal skin would love this but for dry and dehydrated skin, please add a layer of hydrating serum after this. Considering the price which is USD 23 or around IDR 300,000 on online shop, this serum is value for money. It's a great antioxidant serum to maintain your skin's glow and brightness. Helps with overall complexion. But it's not as effective for pigmentation and PIH compared to B Skin V Line concentrate and Novexpert Booster Vitamin C. It will probably take longer. But if you're a vitamin C novice, you can start with this! My biggest beef with this is how fast it oxidises, after a month of using this, I can already see the liquid turned yellowish a bit. Once it oxidises, it is less effective. The whole bottle lasted me 1,5 months (used twice daily).
+ View more details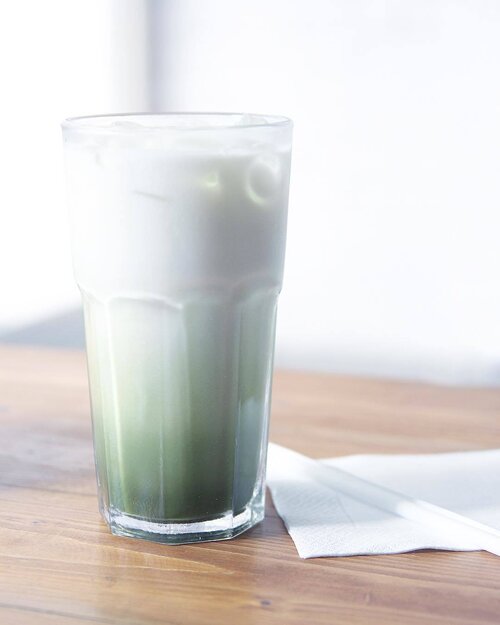 + View more details

loading ...
Back To Top