loading...
Search
14 RESULTS FOR 2018BESTNINE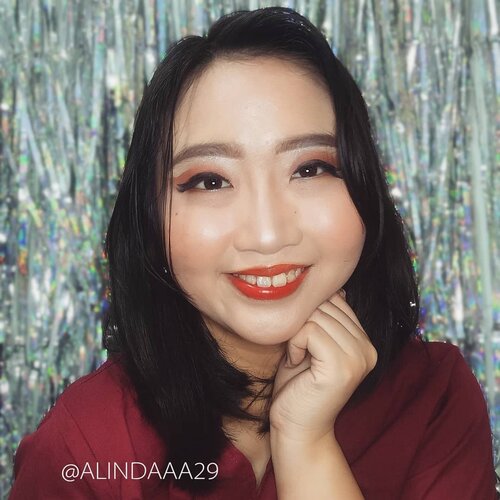 + View more details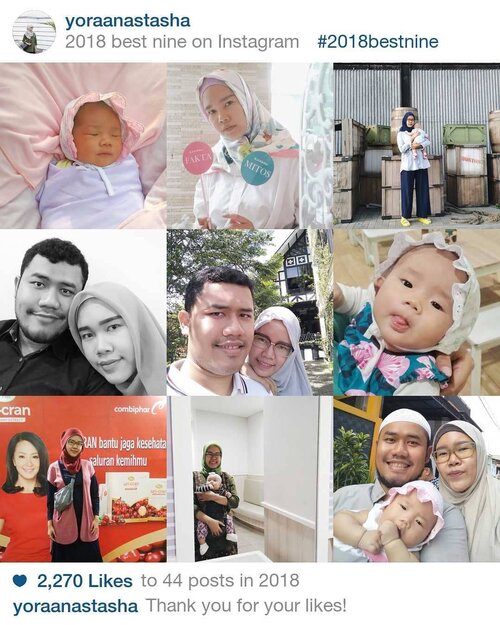 2019 GANTI....... . . . . Ganti amal buruk menjadi amal baik dunia & akhirat. Setuju? . . Terima kasih Alea, sudah kasih nano-nano ke Ibu di tahun 2018 ini, sehat terus & makin cerdas ya nak!
#2018bestnine
#newyear
#Clozetteid
#clozette
#baby

+ View more details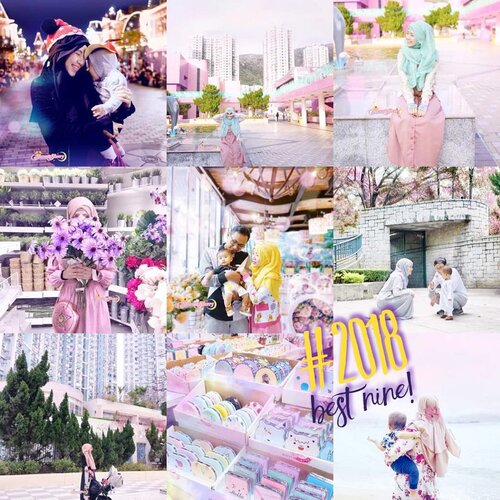 Maa Shaaallaah, I'm happy to know that the
#MoonFamily
🌙 and
#SherryFindsPink
pics are the most appreciated by you guys my instagram friends,
#2018BestNine
💞I can't say any plan about the future as I actually keep changing often and sudden, but I'm so grateful that we shared happiness and hobbies together this far. THANK YOU SO MUCH, FRIENDS ❤️.This year I finally could make a whole carefully-curated feed that I have always wanted, it's in Pink and Purple 💖💜. Despite hectic motherhood days and storms of ideas about life in my head, I've found joy in pouring my passion into learning about photography and digital imaging, and slowly this account turned more into a portfolio of me practicing my sense of photography..What I've been thinking throughout this year was: actually my pics this year were not meant for simply showing my outfits, or cute stuff I own, or my family's happiness, or what. PLEASE look at them as my ATTEMPT of making cute/pleasant photography—as a WHOLE. When I can make (what I see as) very good pics, it makes me happy. It happens the same to me anytime I see people posting well-made photography of places, cute stuff they have, themselves, moments, etc..I actually hope there are people out there who're happy simply by seeing the pictures I make. But most importantly, I'm doing this FOR MYSELF bcs it makes me happy & satisfied ❤️.I don't know about next year, but I'll always try to figure out what can bring serenity and peace of mind for myself. Either to continue practicing my photography through this, or maybe stop at all, or what. I'm always open for changes! hehehe. Thanks 4 reading this caption!

+ View more details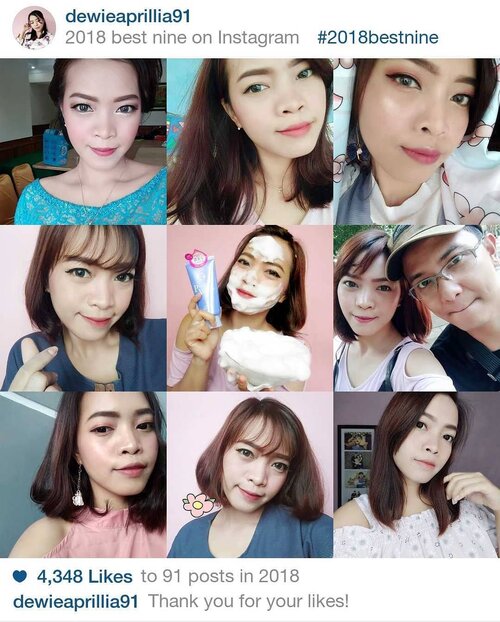 Thank you 2018 ~~~Semoga tahun depan bisa lebih baik, diberi kesehatan, makin lancar rejekinya.. amin ❤
#ClozetteID
#2018bestnine

+ View more details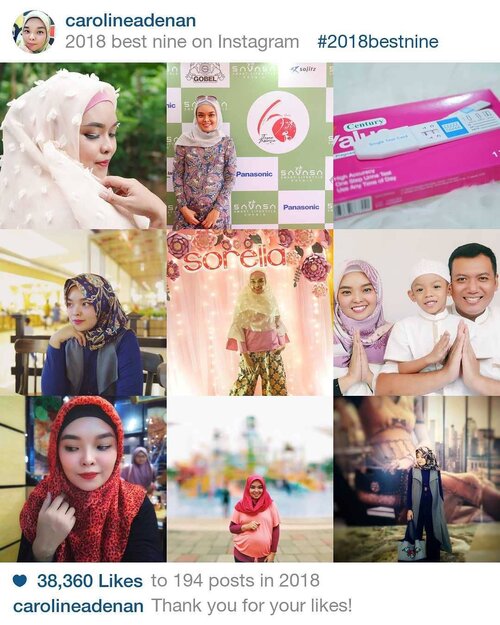 Thanks for wonderfull year 2018.. 🤗Especially for :I've got pregnant for this yearFirst time I wore hijab.Best wishes for 2019..Semoga tahun 2019 membawa keberkahan, lebih banyak rizQi, kelancaran dan kesuksesan. Semoga keinginan yang tertunda bisa tercapai di tahun 2019.Amin ya rabbal alamin 😘.And thanks for the likes my friends 💋.
#ClozetteID
#2018bestnine
#2018bestnineinstagram
#goals
#moments
+ View more details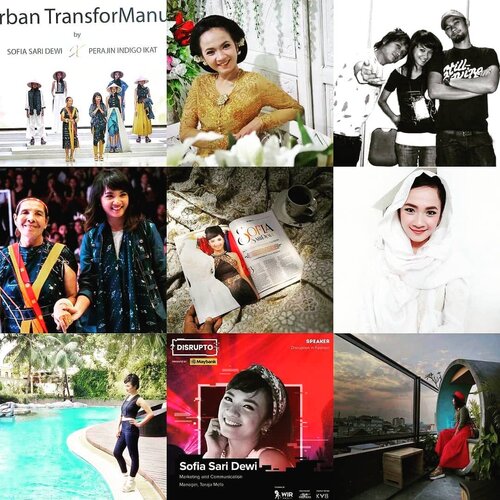 My
#2018bestnine
...Ki-ka : Atas (1) Live in ManuManu - Urban Transformanu (bersama bekraf) .. come back ke runway setelah istirahat 2 tahun, tapi kemudian istirahat lagi 😅 sopiah anaknya gampang ngalah (baca : lelah) .. (2) di nikahan sepupu, yang habis posting banyak yang nelfonin, dikira abis lamaran 😅 .. (3) 😭 termasuk kesedihan terbesar kehilangan mereka. Lama banget gak jumpa, kontakan via email&WA aja, baru mau plan jumpa 2019 untuk collab 😭 maaf ya kak, andai aku gak sok sibuk 😭 istirahat dengan tenang .. ...Tengah (1) sama mama Monik, yang makin semangat setelah runway ini. Sofi pasti kembali ke sana, Ma.. tunggu ya! (2) ME magazine 8 halaman 🙏 thank you!! (3) Lebaran 2018 😅 enggak sepilu Lebaran 2017. Dan udah mulai enggak ada yang berani nanya : kapan? 😍 Yeay! ...Bawah (1) Sofia 50kg .. berusaha menjaga berat badan, dan akhir-akhir ini GAGAL 😅 (2) Pertama kalinya mewakili TorajaMelo di event sebagai speaker 🙏 makasih WIR group untuk undangannya 💙 ! Salah satu big step tahun ini! (3) Menikmati sunset dari Malioboro lantai 8 .. harapannya, 2019 akan lebih banyak menikmati sunset di Jogja. Karenanya, hampir sebulan sekali jadwalnya mudik, aamiin 💙...Nah .. 2019 tinggal menghitung jam .. kamu udah beli buku agenda belom? 😅 Dulu sering hunting majalah untuk ngincer bonusnya .. sekarang 😭 udah gak ada...
#clozetteid

+ View more details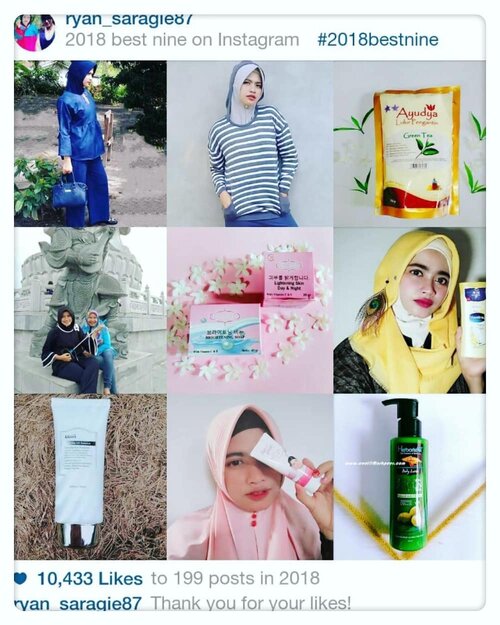 + View more details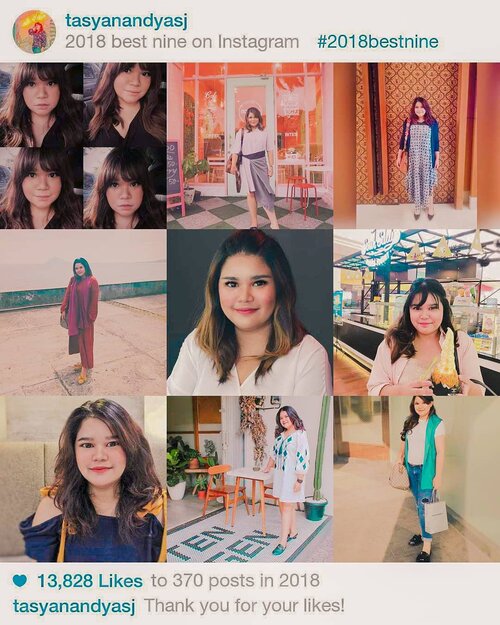 + View more details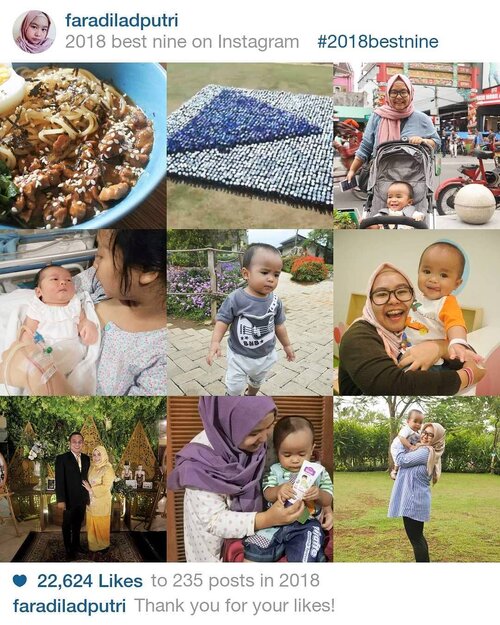 + View more details

loading ...
Back To Top