loading...
Search
3,515 RESULTS FOR 2019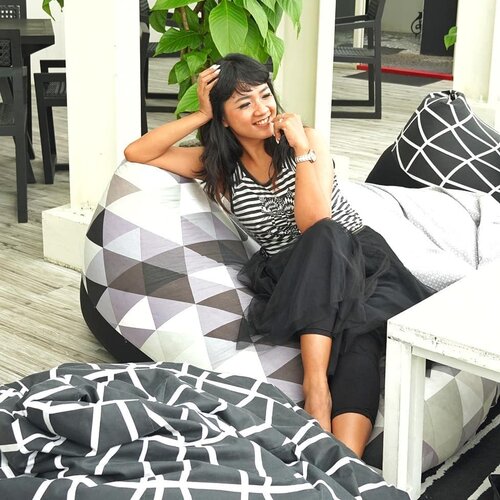 Welcome back! ☕
.
.
.
Hari ini memberanikan diri untuk kembali ke kesibukan di luar rumah! Mulai dengan diskusi bareng partner, perajin, penjahit, vendor Dan beberapa face to face meeting 📸 pastinya dengan jaga jarak Dan pakai atribut lengkap!
.
.
.
Sepertinya Aku Terlalu excited, di kepala udah tahu tujuannya ke Gabusan, eh, malah perginya kebablasan sampai PKU Bantul 😆 maapin Sopiah gaes, beberapa bulan ga pergi jauh-jauh, hahaha ..
.
.
.
Sampai tiba waktunya nanti Kita Bisa kembali duduk dengan tenang santai Dan ketawa ketiwi kayak gini ya.. ayo semangat 💪 pasti segera berlalu meski sekarang sudah tembus 68K 😢
Stay safe, teman2 🤗🤗
📸 @kaniadachlan 2019
#clozetteid
+ View more details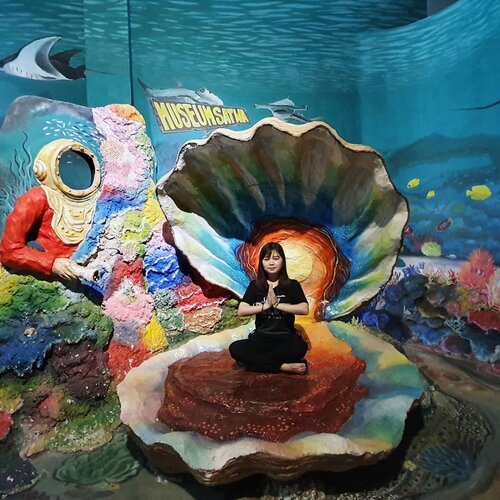 + View more details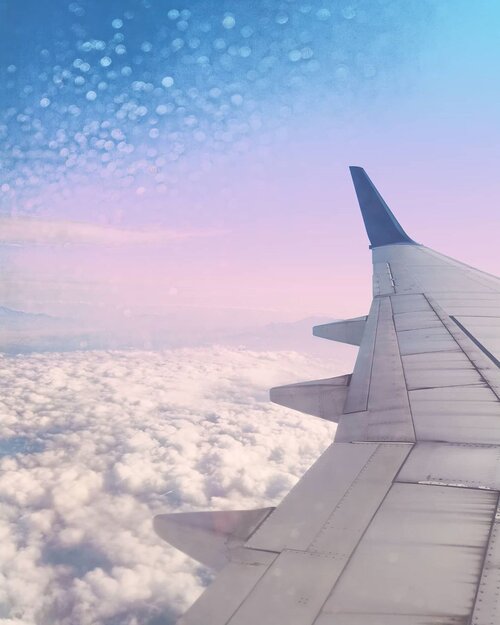 + View more details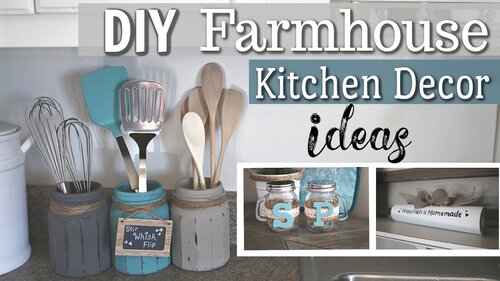 DIY Farmhouse Kitchen Decor | DIY Home Decor 2019 | Krafts by KatelynYouTube

+ View more details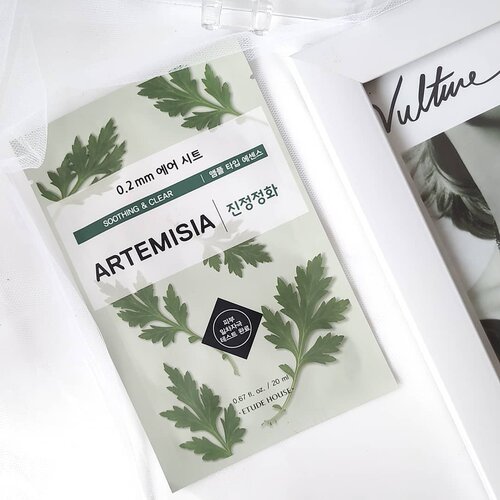 Etude Air Therapy - Artemisia
.
Now I know why this mask is one of the best sheet masks in 2019 @beaut.chat version.
.
Etude Air Therapy Sheet Mask has more than 20 variants, I almost tried all the variants and can easily say that Artemisia is the best!
.
Containing Artemisia Princeps Leaf Extract which helps calm and soothe redness on the skin while also healing acne / breakouts.
.
The sheet is super thin, just like the other variants of Etude Air Therapy Sheet Mask, made of breathable 0.2mm air sheet.
.
Has water-like essence, light and not sticky. It smells like most products with Artemisia, smells like herbs and mint hints.
.
I was very surprised when the sheet touched my skin, it gave shivers, it had a great soothing sensation! A mask with soothing sensation is definitely my fav!
.
Before using this mask my skin was having problems with redness and some hormonal acne. When I lifted the sheet, I could see the redness on my face was greatly reduced, my acne also became more calm. It took time for the essence to be absorbed and when it was absorbed my skin looked glowing and felt well hydrated. I really love this mask, it has an affordable price too, so surely I will stock up this mask.
.
Have you ever tried this mask?
.
.
.
.
.
.
#etude
#etudehouse
#etudemask
#etudesheetmask
#sheetmask
#mask
#sheetmaskreview
#kbeauty
#koreanbeauty
#kskincare
#koreanskincare
#beautchat
#bestmask
#bestsheetmask
#artemisia
#soothing
#shootingmask
#calming
#calmingmask
#ClozetteID
#skincare
#skincarecommunity
#beauty
#beautycommunity
#motd
#maskoftheday

+ View more details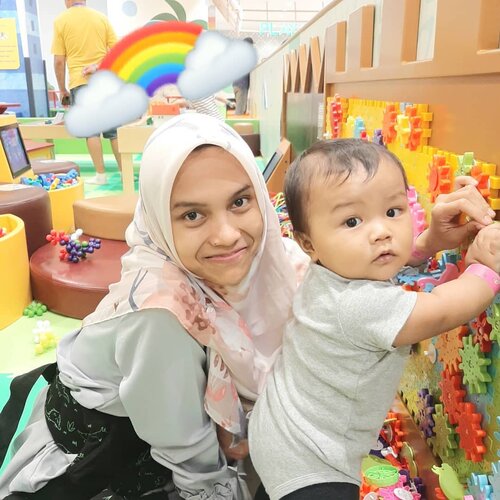 🎵🎶 Libur tlah tiba, libur tlah tiba, hore-horee-horeee🎶🎵 .Udah punya planning ngabisin waktu liburan kemana aja nih?Mau liburan yang jauh atau deket?.Nih aku punya rekomendasi ONE STOP PLAYING AREA💃.Jengjeeng .🌻Here we gooooo!🌻@famgofest sebagai festival playpark keluarga pertama di Indonesia💫💥Tersedia 50 permainan dengan tema education, experience dan juga entertainment. WOW!Gak hanya itu gais! Ada perfomance juga dari Main Act : Pink Fong, Nussa Rara Show, Badanamu, Tayo, Robocar Poli dan icon FamGoFest yaituuu LatomochiGokss, lengkap abiss kann💥3 pertama yg kusebutin itu favourite hanif. Makanya sayang bangett euyy kalo dilewatin😭 .🌻Dimana sih venue nya?🌻 .FamGoFest akan berlangsung di ICE - BSD, dari tanggal 19-29 Des 2019.Tiket FamGoFest juga berlaku untuk masuk ke event IceFest di hari yang sama. Gilss, gimana gak worth it tuuu🤗 .🌷Gimana cara dapetin tiketnya?🌷 Tiket bisa dibeli di
www.famgofest.com
atau di Traveloka Xperience.Buat info selengkapnya monggo ceki ceki di @famgofest atau di website nya yaasshh
#Gerakan1000Mama
#bergembiradiFGF
#YukkeFGF
#GSMxBiruruby
+ View more details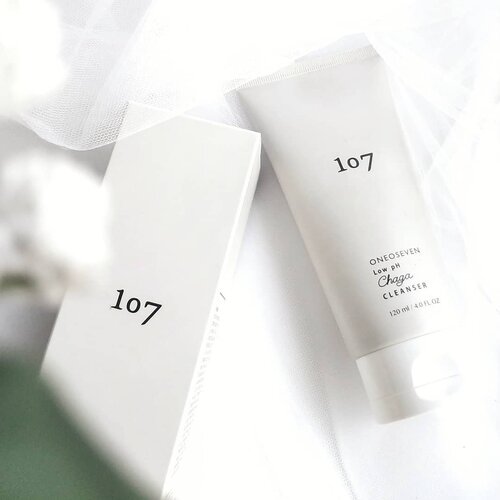 @107global Low pH Changa Cleanser
.
Do you guys still remember the texture shot that I shared last Tuesday? So here's the product! This product has been selected as the best 2019 cleanser @beaut.chat version.
.
Half of 2020 we have passed, and I think that this is still the best cleanser I have ever found.
.
The key ingredients are Changa Mushroom Extract, 10 Complex & 5 Years Naturally Fermented Vinegar. This cleanser is formulated for those who have dry or irritated, sensitive & dehydrated skin. Works by gently cleansing the skin without any stripping or drying sensation.
.
It has gel to mild foam texture, clear with yellowish hints. There are dried plant flakes in it which works as a natural gentle exfoliation that is very safe to use daily.
.
It has a very pleasant combination of grapefruit and bergamot scent, I love it!
.
I didn't notice any bad effects on my sensitive skin while using this cleanser. I really like how soft the foam produced and the dried plant flakes in it exfoliate my skin gently without hurting it. After rinsing, my skin feels very soft, moist & hydrated. It also helps soothe problematic skin.
.
Have you ever tried this cleanser? What do you think?
.
.
.
.
#oneoseven
#oneosevencleanser
#oneosevenlowphchangacleanser
#cleanser
#facecleanser
#kbeauty
#beautchat
#koreanbeauty
#kskincare
#koreanskincare
#beauty
#glowingskin
#skincare
#skincarereview
#clenaserreview
#beautycommunity
#skincarecommunity
#skincareroutine
#ClozetteID
#instabeauty

+ View more details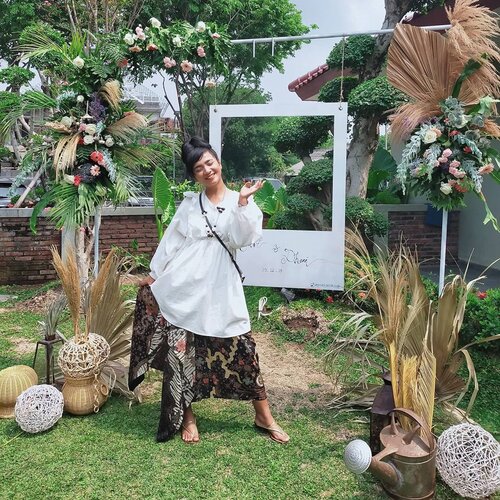 BTS life 😆
.
.
.
.
Terlibat di proses di balik layar sebuah event itu seru banget 🖤 entah itu konser, gathering, wedding ... yang kuhandle gak jauh-jauh dari wardrobe Dan talent ya biasanya ... .
.
.
Event-event Dan syuting sudah mulai Ada ya... Aku penasaran sama pelaksanaan normal baru di venue! Tapi belum Bisa join karena masih di Jogja 🖤 sementara jarak jauh dulu kerjanya 😆 .
.
.
Ini salah satu kostum BTS yang terniat.. Desember 2019. Karena biasanya cuma Atasan kaos/turtle neck/kemeja hitam, bawahan celana hitam 😆 berhubung ini wedding Dan disuruh Pake putih yaudah ya .. tambahin Kain batik di bawahnya 🖤
ini terlihat proper pake sendal ya, kira2 baru dipakai 15 menitan 😆 sebelumnya ga pake alas kaki, Lalu sodara mempelai kasihan Dan ambil sendalnya di Mobil.. gede ya Mas 😆 trus pas foto bareng minta di belakang biar ga nampak kakinya 🖤
.
.
.
PS :
Teman2 di Jakarta Dan sekitarnya, yang perlu dekor untuk wedding / lamaran / tunangan / ultah Bisa kontak ke mamak @bunbun_decor lho ya ... .
.
.
Stay safe, teman2 🤗 Mulai biasakan protokol kesehatan di normal baru ya ..
#clozetteid
+ View more details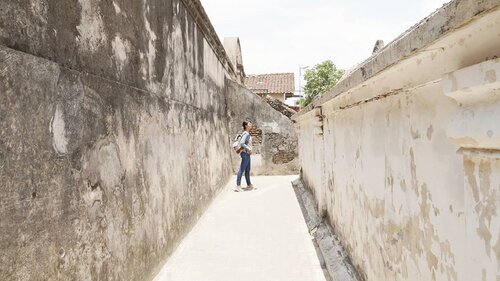 Jalan-jalan, yuk.. 📸.....Keliling komplek aja .. bawa ransel pakai sepatu kayak turis Aja Wis 😆 ....Ada yang Bisa nebak ini foto di Jogja bagian mana..?
#clozetteid
#sofiadewimudikdiary
📸 Foto tahun 2019
+ View more details

loading ...
Back To Top