loading...
Search
2 RESULTS FOR 2MONTHSOLDBABY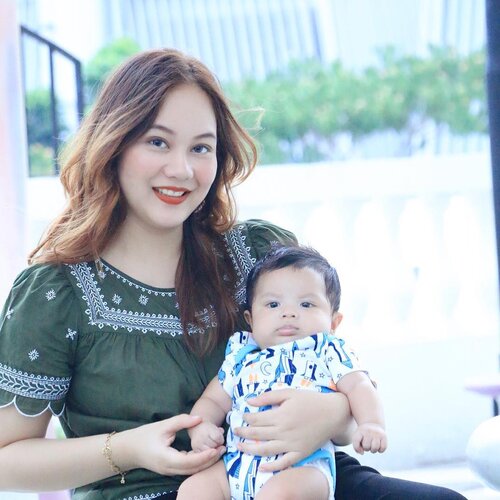 You'll never understand how is it feels like to be a mom until you become one 😊.There is a reason why people feel changed once they become parents. You experience, for maybe the first time, the definition of unconditional love. The unwavering, unquestionable, and most unconditional love that takes place between you and your tiny human is irrevocable and beautiful even when it is really ugly and even when you don't know if you're doing anything right..And that love will become your strength. It will empower and motivate you to do great things..So chin up. It's nothing a box of ritz crackers and a juice box can't fix..You're doing great! 🤱🏼👼🏼.
#myboy
#clozetteid
#2monthsoldbaby
#axelkhalilgibran
#happybreastfeeding
+ View more details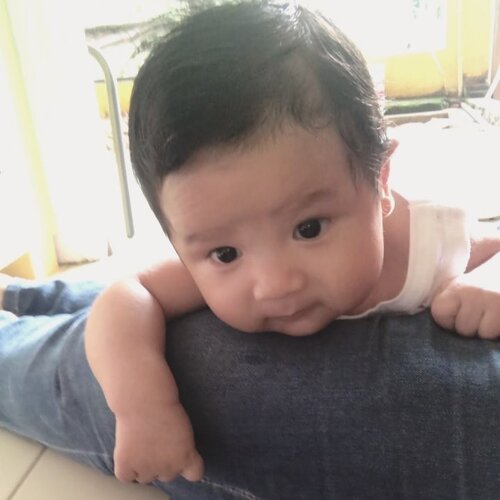 Lagi belajar tengkurap tapi pipi aku keberatan 😂😝.Dulu ku kira bayi itu ga boleh ditengkurapin kalau belum kuat berguling sendiri 😋 ternyata bayi itu sudah boleh ditengkurapkan sejak dari lahir lho, tapi harus dalam keadaan terjaga dan diatur juga waktunya jangan terlalu lama ya. Ketika si dede bertambah besar, bisa ditingkatkan durasi waktu untuk tengkurapnya. Misalnya di awal-awal, bayi tengkurap 2 atau 3 kali dalam sehari selama 2 hingga 5 menit tiap sesinya 😁.Berikut beberapa manfaat yang diperoleh bayi dari aktivitas tengkurap: 👉🏻 Tengkurap membantu menghindari sindrom kepala rata atau kepala peyang pada bayi. Bagian kepala yang peyang sering dialami bayi yang terlalu banyak menghabiskan waktu pada posisi telentang. 👉🏻 Bayi yang tengkurap bisa melihat lingkungan sekitarnya dari perspektif yang berbeda. Bahkan sebelum bisa merangkak, bayi mengeksplorasi dunianya dengan menolehkan kepala dan memutar tubuh ke posisi berbeda, yang membantunya mencapai perkembangan kognitif. 👉🏻 Tengkurap juga membantu perkembangan visual ketika bayi belajar mengikuti gerakan dan fokus pada objek.👉🏻 Bayi yang tengkurap kurang beresiko mengalami torticollis. Torticollis membuat otot leher menjadi kencang dan kepala tertarik ke arah tertentu..
#axelkhalilgibran
#Axel2monthsold
#2monthsoldbaby
#clozetteid
#windanasbabytips
#AxelBabyDiary
+ View more details

loading ...
Back To Top