loading...
Search
30 RESULTS FOR 31DAYSOFMEHRONHALLOWEEN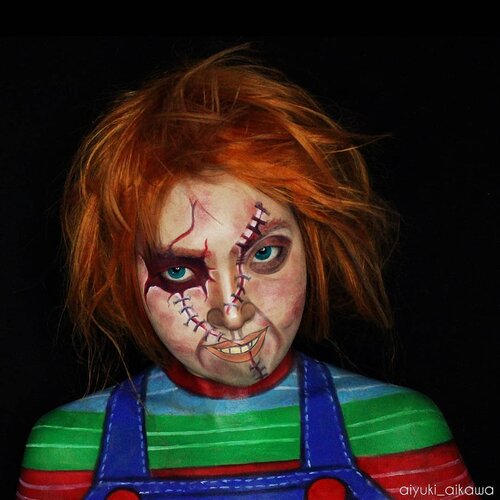 Legendary doll. Do you like this cutie-little-creepy-sweetie doll? I have so much fun when i'm doing this, transform myself became one of my favourite horror icon, Chucky. He just remind me about Valentine - a long long time ago.
.
.
When i was in senior high school, my girl friends just got a gift from their BF, such a bear doll, chocolate, sweet candy. And it was sooo boring for me. I rather choose Chucky doll for my valentine present than all of those sweet stuff. I also found an articles saying that if you want to ask a girl for a date, you SHOULDN'T go and take her to the cinema to watch horror film unless if you want to get rejected and get her lose her feeling for you. Wth, it doesn't work for me. . i really appreciate someone who dare to throw away his/her fear and enjoy a bloody-scene together.
.
.
Halloween mean so much for me. A special month for a date & creativity, a romantic-spooky air, deep darkness and a sweet songs from my fallen angel.
.
.
But it doesn't mean that i don't like a sweet stuff. I'm still a girl - super shy girl, i can get blushing easily, and introverted person deep inside. So i still have a little corner in my heart for a sweet things and romantic dreams.
.
.
😕 am i crazy enough? But yeah ofc i will marry a crazy creature (because love has no limit & boundaries) - Someone who have an
#outofthebox
ideas to explore this plain world together, make a beautiful artwork together, and ofc share our silent madness in this bumidatar.
.
.
.
.
.
.
.
.
.
.
.
.
#Beauty
#sfxmakeup
#chucky
#childsplay
#art
#facepainting
#specialeffectmakeup
  #モデル  #メイク  #メイク  #かわいい
#girl
#beauty
  #ファッション  #コーディ  #ガール
#clozetteID
#specialeffect
#indonesiabeautyblogger
#undiscovered_muas
#IndoBeautyGram
#ibvsfx
@ibv_sfx
#31daysofmehronhalloween
#clozetteid
#sfxartis
#bringouttheboo
#halloweenmakeup
#halloween
#ハロウィーン
+ View more details
+ View more details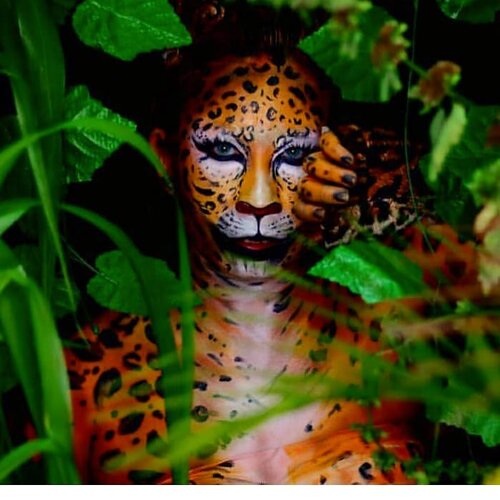 + View more details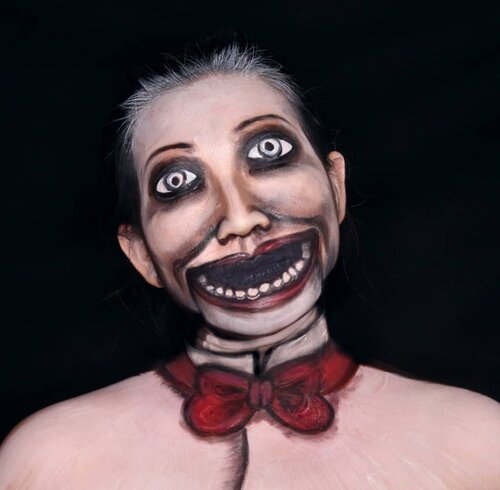 + View more details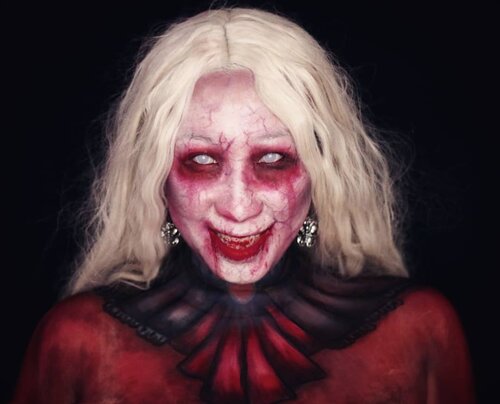 + View more details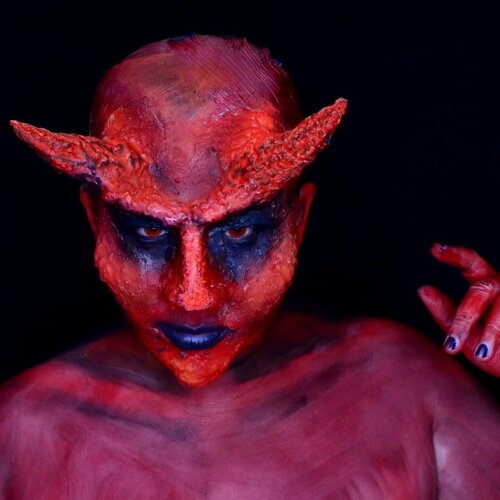 + View more details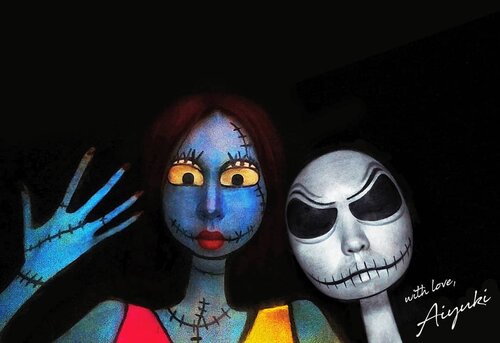 + View more details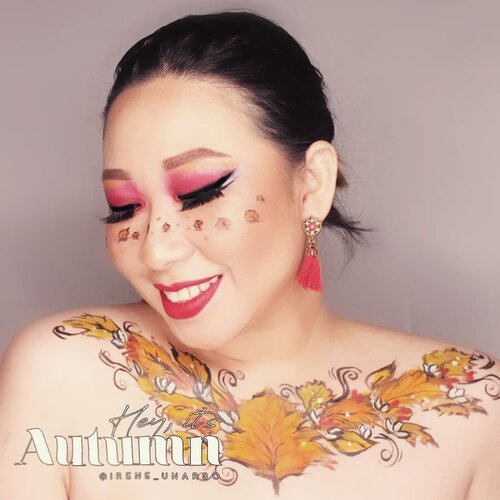 Autumn/Fall.Less scary
#bodypainting
for
#halloweenideas
this time. Well, some people love to look pretty all the time kan 😉.Done with @mehronmakeup
#paradisemakeupaq
yellow, orange and red, and black liner from @maybelline hyper impact eyeliner.Hope you like it 😘.--------------------------.Simple halloween ideas buat lo yang suka tampil cantik kapanpun. Mekap tetep on, dan yang dilukis cuma bagian pundak aja. Pake bajunya yg model kemben atau bustier, dengan catatan masuk angin resiko tanggung penumpang.Karena ini berbarengan sama kolab Autumn/Fall sm nenek nenek Kabita, jadi gw berusaha untuk secantik mungkin. You know, krn dg Kabita, more is better. Tebel is everything 🤣 but tumoro, gw bakal lebih serem pagi drpd ini deh. Promise you. Wakakakkak..Ps : ada video tuto paintingnya. Mau gw post, rencana sih malem. Moga2 kutyda ingkar janji ya ☺️..
#fallmakeup
#31daysofmehronhalloween
#mehronmakeup
#halloweeniscoming
#bunnyneedsmakeup
@bunnyneedsmakeup
#tampilcantik
@tampilcantik
#indobeautygram
#ibv
#bvloggerid
@bvlogger.id
#kbbvmember
@kbbvbyacb
#inspirasimakeup
#ragamkecantikan
#setterspace
@setterspace
#clozetteid
#fdbeauty
#muajakarta
#muaworldwide
#crazymakeups
#artshare4smallaccounts
+ View more details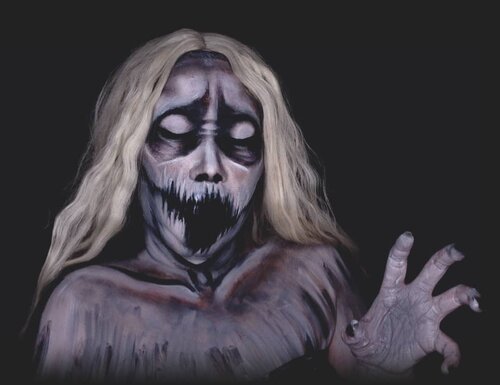 + View more details

loading ...
Back To Top