loading...
Search
26 RESULTS FOR 8MONTHS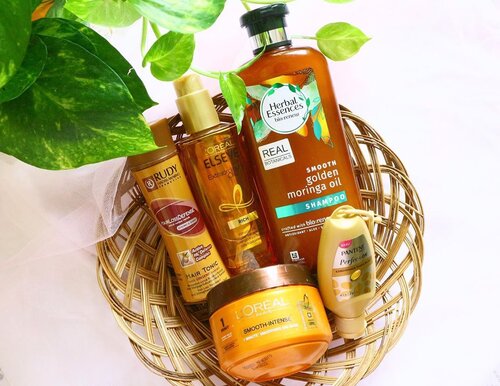 Revealing my current hair care routine which have the same theme color 💁🏻‍♀️
I've been changing shampoo since 8 months ago because I see no differences, tho I've tried 5 different shampoo this year 👀 my hair was short but they fall so easily, they are also very dry and damaged due to the previous bleaching and coloring experience. Using conditioner every single time I have to wash my hair is so tiring and it causes back acne. i have to give up using conditioner 😔
.
.
So, finding the right shampoo is so hard till I decided to go back to Uni-year fav brand shampoo, Herbal Essences. I'm happy I make the right decision, this shampoo make my hair less fall even tho it's not for hair fall hair. The help of hair tonic from Rudy Hadisuarno also make my baby hair grow ❤️ then hair oil, and instant conditioner keep my hair smooth and easy to comb. Hair mask? I use this only once a month since I'm lazy 😬
💦Products:
💧 Herbal Essences Smooth Golden Moringa Shampoo
💧Hadi Suwarno Hair Tonic with Ginseng
💧Loreal Extraodinary Hair Oil Rich
💧Pantene Perfect on conditioner
💧 Loreal Smooth intense Spa Mask
.
.
.
#ellskincaregame
#haircareroutine
#clozetteid
#flatlayhairproducts
#haircare
#beauty
blogger
+ View more details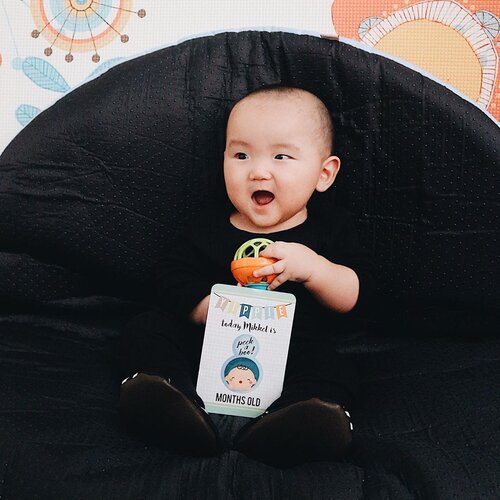 Anak playgroup manaa iniiii!! Hari ini kita belajar nangkap kelinci ya di sekolah 😂Happy 8 months old my @babymikkel_ 🥰You know i love you before i met you ❤️
#babymikkel
#8mosold
#happybaby
#clozetteid

+ View more details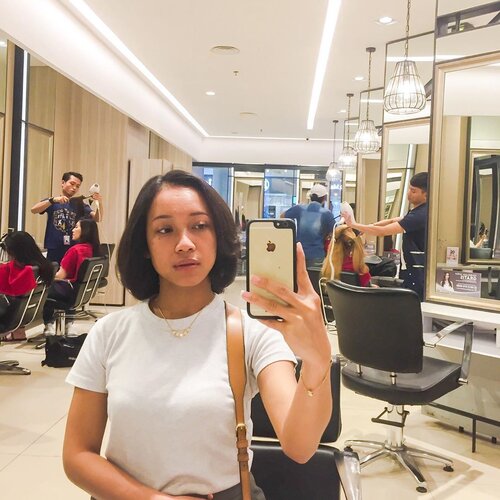 + View more details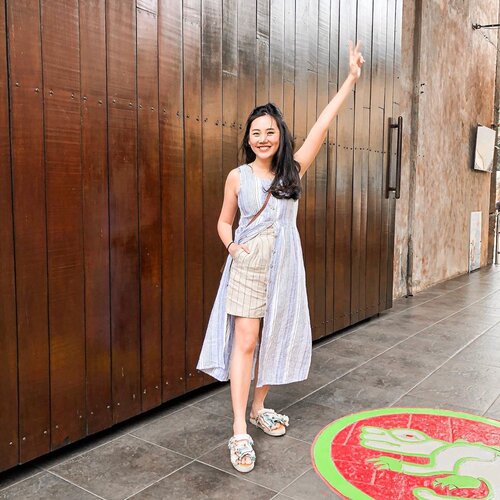 That Friday feeling • but everything isn't always as it seems, is it? In reality this mama just finally succeeded putting Owen to sleep after +- 1 hour of crying and refusing sleep. He's going thru what they call the 8-month sleep regression, which is what commonly (but not always) occurs as baby goes through major growth and developments. Plus, he's teething so his appetite for solids is plummeting. Hope all these are temporary and he goes back to his scheduled-sleeper, happy-eater self!
#momblogger
#mamadaily
#honestlymothering
#ootdmommy
#clozetteid
#ootd

+ View more details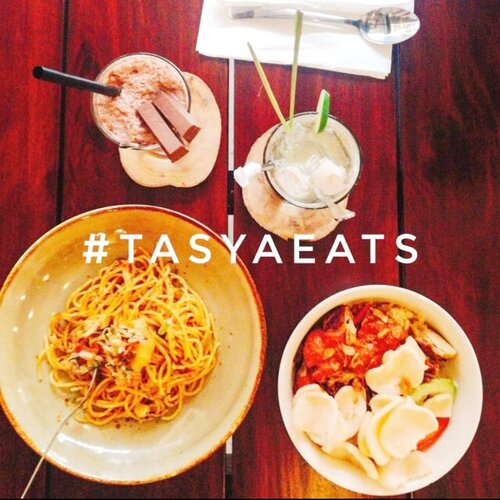 + View more details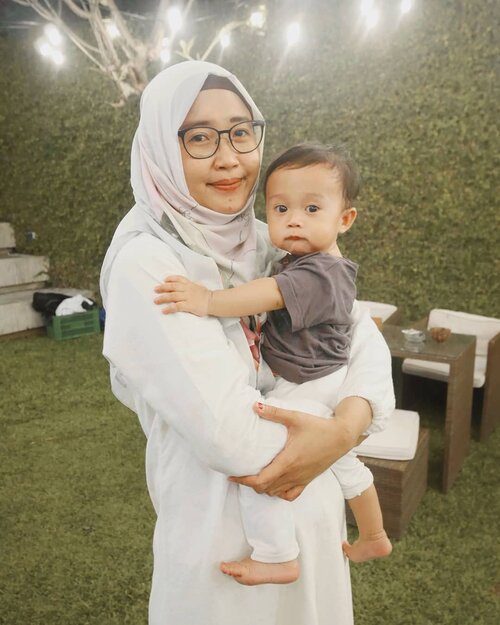 + View more details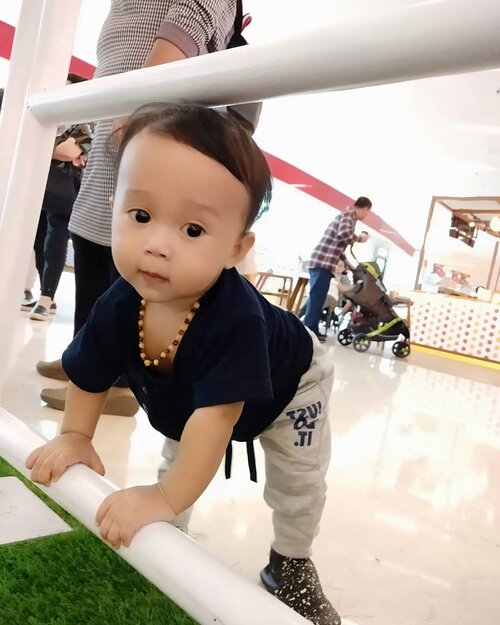 Kai mau produktif, sambil nonton kakak2 toddler main mobil2an, sambil posisi begini supaya body kayak Captain America 😂. Tapi kalau capek jongkok aja sih 😌..
#kaibowbow8months
#baby
#clozetteid

+ View more details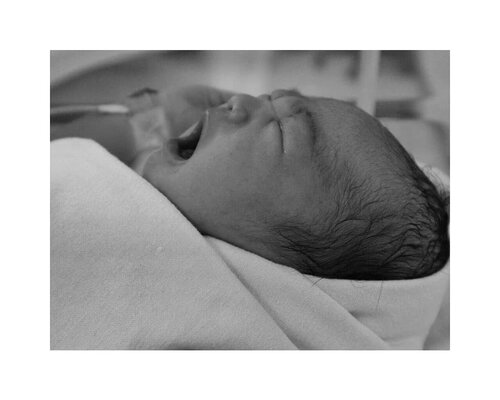 + View more details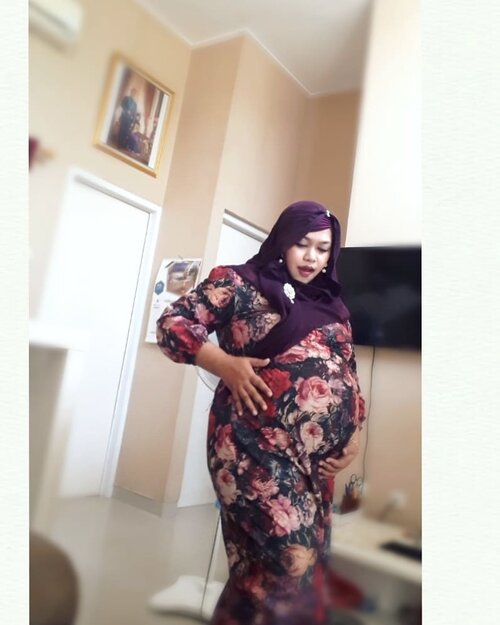 Wed, Feb 20th, 2019 --- 🤰❤👶🏠 Assalamualaikum... Pagi ini Mami dan Kk Bebi mau kontrol ke Bu Bidan untuk minta surat rujukan melahirkan di RS.Salak -Bogor dengan dokter SpOGnya Kk Bebi, inshaaAllah dr.Gharini 😉 Hihihi... bu bidan merujuk kesana karena melihat kondisi Mami yg sptnya tdk bisa melahirkan normal dengan bantuan bidan. Alhamdulillah... akhirnya... deg2an juga ya, Nak... can't wait... --
#TFU31cm
, saat ini kalau berdasarkan USG terakhir sudah
#33weekspregnant
. 3 minggu lagi genap 9 bulan yaa... Bu bidan bilang kamu gede, Naak 🤣😂🤣 kepalanya sudah di bawah banget, sebentar lagi udah mau masuk panggul. Pantes Mami lebih beser dan ngos2an yaa... Bantalnya kudu tinggi banget klo Mi mo bobo...--Sayangnya dokter lagi belum bisa periksa kita hari ini karena ada 2 jadwal operasi, so kita ditangani oleh bu bidannya dokter di
#RSSalak.
Detak jantungmu bagus 151/menit. Tensi Mami jg ok 120/80. Kita sudah mulai harus dtg ke dokter seminggu sekali sampai dokter menyatakan "duedate" nya. Rabu depan kita akan minta surat pengantar untuk cuti Mami dari bu dokter. Yosh! Bismillah... semangat ya, Nak! Kita berjuang bersama2... Eyang, Opa, Papi dan Kk N sudah siap bantu semuanya . Stand by di posisi masing2 hehehe... 💪😉❤ Nama buat kamu juga inshaAllah sudah kami persiapkan, tinggal launching yaa... hasil kerjasama Mami dan Papi tuuuh... hihihi...---
#DiarySenseiBumil
#mypregnancylife
#clozetteid
#kawaiiMommy
#nhkkawaii
#dollykei
#vintagelook
#hootd
#modestfashion
#modestwear
#8months
#33weeks
#trimester3

+ View more details

loading ...
Back To Top