loading...
Search
15 RESULTS FOR AYCE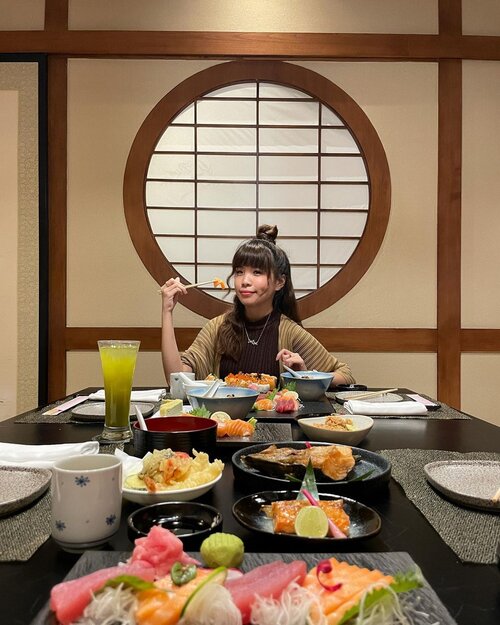 Finally had the chance to try out this
#AYCE
at @nonamarestaurant @lemeridienjkt !! Enjoy all the fresh sushi and sashimi only for 150k nett on weekdays 🥰🍣 I would suggest you to make a reservation prior to your visit. We booked their tatami room for a more secure and private dining experience. ..🍣 Sushi freshness 💯 cause apparently their fishes are freshly flown fish from Toyosu Fish Market 🎌 FREE FLOW Sashimi = simply my source of happiness ...Every weekend you can enjoy weekly specials menu 🥰 like grilled salmon belly and hamachi kama 💯 Weekend PROMO get a pay 1 for 2 for 450k ++ ...
#LeMeridienJakarta
#itsNONAMAtime
#stevieculinaryjournal
#sushi
#yummy
#clozetteid
#explorejakarta
#exploretocreate
#love
#style

+ View more details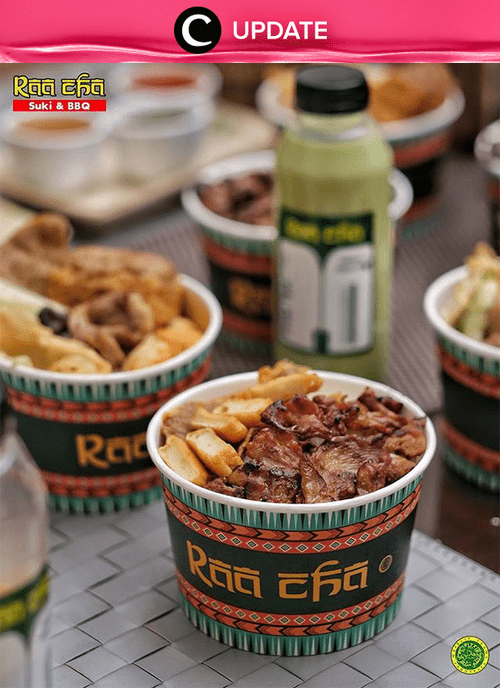 This Sunday, the food category is: ALL YOU CAN EAT, and Raa Cha is here to give you the best AYCE service this weekend! Nikmati Sunday Feast kamu bersama keluarga dan teman-teman di Raa Cha, dan jangan lewatkan promo Paket Mantap-nya untuk makan besar super hemat! Lihat info lengkapnya pada bagian Premium Section aplikasi Clozette. Bagi yang belum memiliki Clozette App, kamu bisa download di sini
https://go.onelink.me/app/clozetteupdates
. Jangan lewatkan info seputar acara dan promo dari brand/store lainnya di Updates section.

+ View more details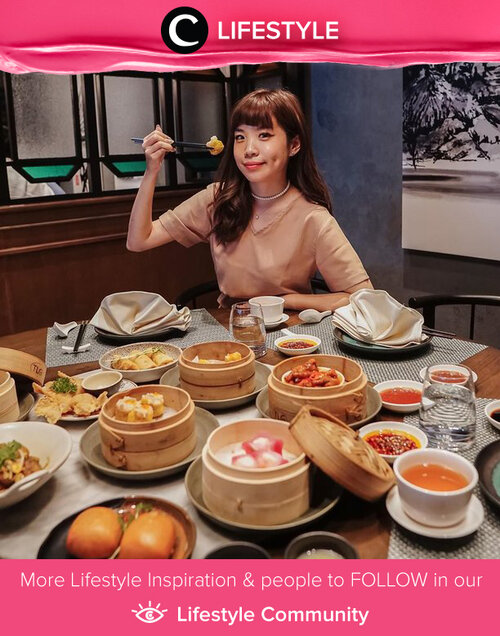 Clozette Ambassador @steviiewong calling all dim sum lovers to try the galore of dim sum AYCE at The Chinese National by @swissoteljkt. Mulai dari harga Rp138.000,- kamu sudah bisa menikmati dim sum sepuasnya, Clozetters! Simak Lifestyle Update ala clozetters lainnya hari ini di Lifestyle Community. Yuk, share momen favoritmu bersama Clozette.

+ View more details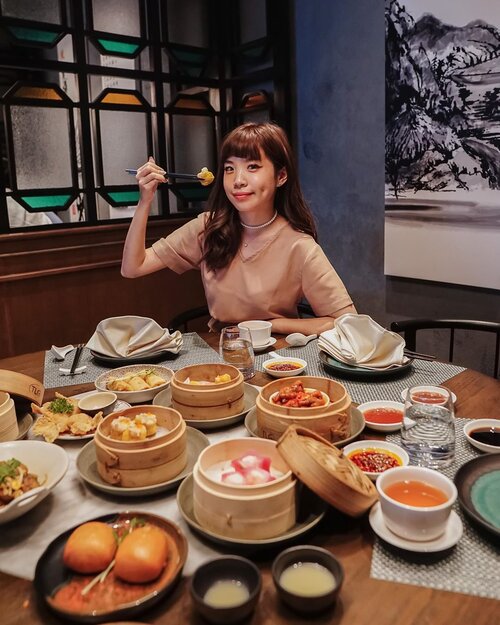 + View more details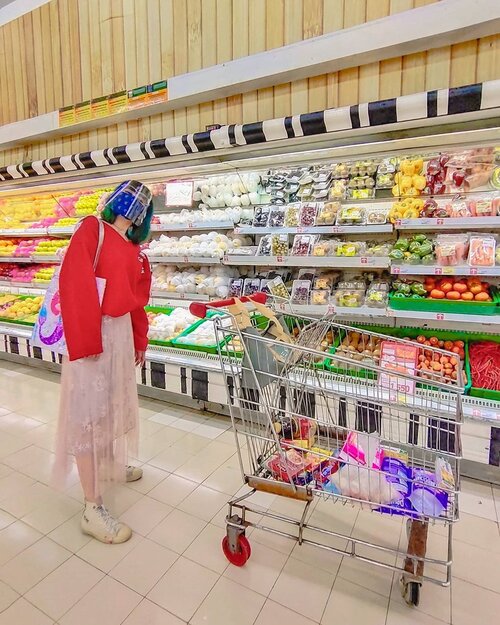 OOTD grocery shopping time check!!!!! ☑️
#stylingbyamandatydes
:
✧ V-Neck pullover by @stylenanda_korea
✧ Tutu skirt by Misty & Nebula
✧ Converse X CDG Play sneakers
✧ Mermaid tote bag by @guiyomi.sijang
✧ 'Jayawijaya Snow' watch by @kalawatch
Belanja bulanan + mau bikin suki tom yum seafood today~ mau nge-AYCE di luar aja belom jadi yaudah di rumah dulu 😆
Face shield + cloth mask, hand sanitizer, tissue, disenfectan spray ☑️ jangan lupa buat selalu jaga jarak
👆Tap pictures for brand details

+ View more details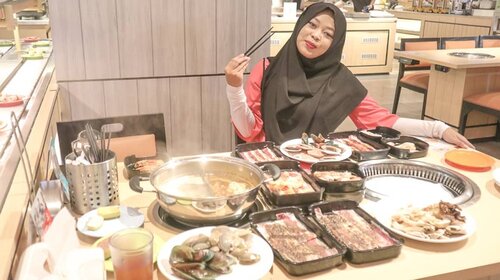 ⏰ It's A Lunch Time !!!
For us who has an active daily routinity, we need foods that full of nutritious. & mostly healthy foods are expensive, agree? We need somethings more afforadble🎉
Uwuuu~ & I found it!! All You Can Eat from Onokabe Pluit Junction 😍
What do we get?
😍 Grill (with Oil Paper) & Stew
🍲 Soup Choices: Chicken 👍🏻, Tomyum 👍🏻, Japanese Soyu, Miso, Szechuan Mala, Indian Curry, Soto, Vietnamese Beef.
🥩 Chicken, Meat, Seafood 🥦 Fruit, Vegetables
🍧 Bapao, Cake, Ice Cream, Nacos
🎂 Available request for treat you/your lover birthday
💸 Weekday 134k++/Weekend 144k++ Eat as much as you like!!! 💃
❗Oit... Remember! No leftover food or you will be charged.
My Experience:
🌼 I'm very satisfied and got treated well by the staff & of course their dishes.
🌼 𝐆𝐞𝐭 𝐯𝐨𝐮𝐜𝐡𝐞𝐫𝐬 𝐨𝐟 𝐈𝐃𝐑 𝟐𝟎𝟎𝐤 after buying IDR 600k (limited time). I ❤️ it so much! To be honest, 𝐈'𝐥𝐥 𝐜𝐨𝐦𝐞 𝐛𝐚𝐜𝐤 again someday 😘
.
#OnokabeAYCE
#SpecialSetOnokabe
#OnokabePluitJunction
#clozetteid
#lfl
#l4l
#food
#mukbang
#foodblogger
#foodphotography

+ View more details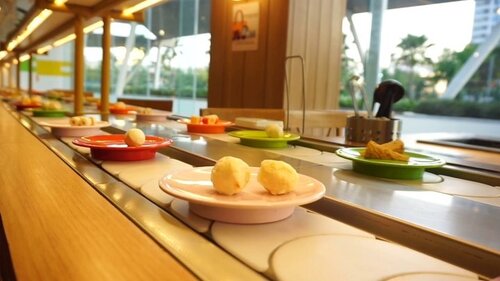 Good Morning!Mumpung masih pagi, masih mikir mau hangout kemana hari ini, aku mau share tempat makan All You Can Eat yang affordable banget namanya @onokabe_idDi video ini cabangnya yang di Bella Terra, Kelapa Gading.Aku agak amaze karena menunya lengkap terutama shabu-shabunya. Menurutku lebih ke shabu-shabu sih ya karena ada pilihan rasa kuahnya itu. Selain makanan utama (beef, chicken, seafood) ada juga desserts kue-kue lucu, ice cream, mochi, marshmallow, banyak deh pokoknya. Kalau kalian mau dtg langsung bisa banget bayar ditempat, harga AYCE-nya 168.000. Atau bisa juga beli vouchernya di @travelokaeats menurutku lebih murah pakai voucher ini sih. Jadi kalau di traveloka tuh vouchernya 200k harganya 184k bahkan bisa lebih murah pakai kupon diskon traveloka eats. Untuk weekend ini bisa pakai kode WEEKENDMAKAN untuk diskon 20% maksimal 25.000. Sering-sering cek @traveloka deh buat diskonnya mereka, sering ada kok...
#DitraktirBogaGroup
#QravedForOnokabe
#Onokabe
#Qraved
#Lifeistasty
#BogaGroup
#clozetteid
+ View more details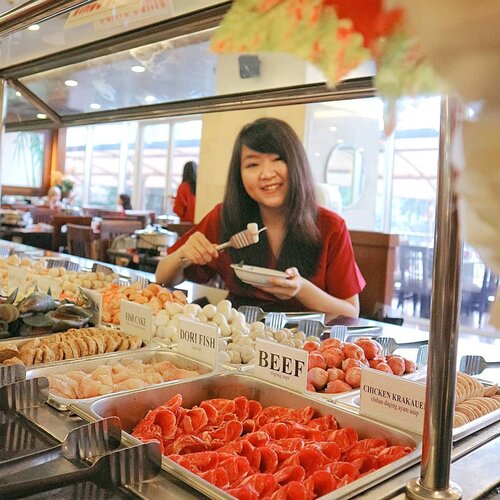 Setiap kali ke Hanamasa, aku jadi inget momen ultahku disini deh.. 💕 IMO, Hanamasa tuh satu-satunya resto AYCE yg cocok buat ngada'in event gathering, arisan, dkk.. Disini nggak ada batas waktunya dan pilihan makanannya semakin beevariasi..😍.Anyway, jangan lupa ikutan campaign 'Dari Meja ke Meja' pas makan disini supaya ga ada makanan yang
#TersisaPercuma..
😊👌 Caranya gampang banget! Upload foto piring bersih kalian setelah makan via IG Story/IG Feed, lalu tag& mention @Hanamasa_id.. Periode upload s/d 20 November 2019..💙.Setiap foto yang di-upload = 1 voucher makan gratis untuk anak-anak pemulung dan ibu hamil yang tinggal di lingkungan TPSA Bantar Gebang.. Nanti, mereka akan diajak makan di Hanamasa Metropolitan Mall..💞💞💞.Swipe ⬅️➡️ buat liet contoh piringku.. 😊👌.....
#ClozetteID
#ClozetteIDxHAnamasa
#allyoucaneat
#ayce
#MeisUniqueCulinary
+ View more details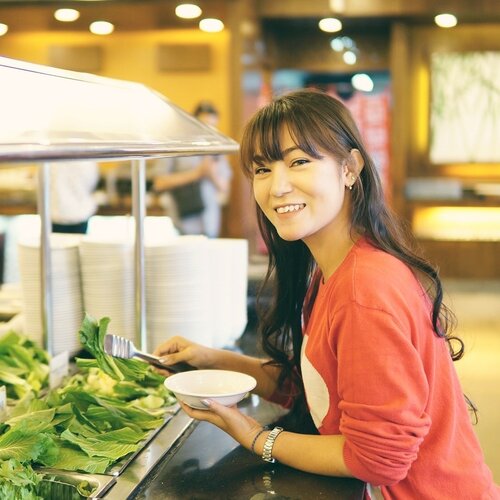 Mau tanya nih, kalau kalian makan AYCE seringnya diabisin atau ada sisa?
.
Ternyata sampah makanan di Indonesia tuh cukup tinggi lho padahal ada bbrp masyarakat kita yg hidup kekurangan makanan yg layak dan sehat, sedih ga sih denger fakta ini..
Salut deh sama Hanamasa, resto AYCE favoritku dr jaman masih kecil yg bisa mempertahankan kualitasnya sejak tahun 1987 malahan sekarang lg ada program CSR "Dari Meja ke Meja"
.
Program
#DariMejaKeMeja
merupakan program untuk mengurangi makanan yang
#TersisaPercuma
, dimana setiap makanan Hanamasa di meja kamu yg habis tak bersisa bisa km foto dan upload ke social media untuk membantu menyumbangkan 1 voucher makan Hanamasa untuk anak-anak dan ibu2 pemulung di Bantar Gebang.. Aku sih mendukung penuh campaign ini, tuh buktinya semua makanan di meja kami tadi habis ga bersisa!! Yeayy...
.
#ClozetteIDxHanamasa
#ClozetteID
#anitamayaadotcom
#bloggerslife
#foodie
#foodporn
#nomnomnom
#yummy
#allyoucaneat
#japanesebbq
@hanamasa_id
@clozetteid

+ View more details

loading ...
Back To Top