loading...
Search
192 RESULTS FOR BATIKINDONESIA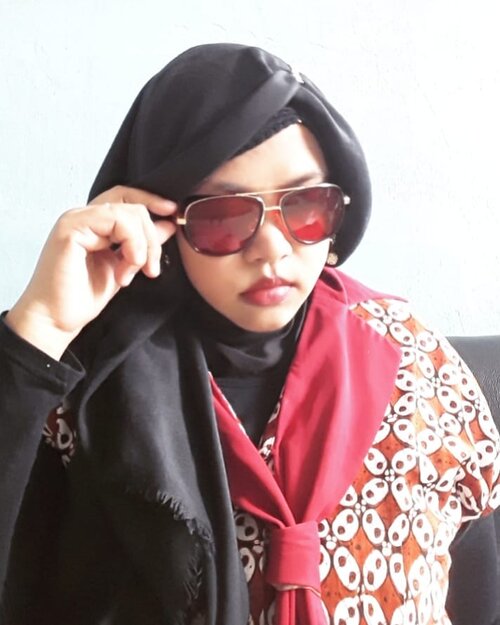 I am
#Ironlady
! 😎💪 How do I look? Seems like
#TonyStark
in woman version, right? 🤣 Well, ceritanya "kacamata jengkol"
#HestiSensei
yang fenomenal itu akhirnya purnabakti juga. Jatoh dan tamatlah dia... so, Sensei langsung cari
#sunglasses
lain lah yaa... karena mata Sensei ga kuat silau. Sensi banget mungkin karena silinder juga.Huntinglah... dan akhirnya ketemulah yaa
#KacamataTonyStark
aka
#IronMan
ini 😂🤣
#retrolook
gitu dan merah euy!... Sempet terpikir mau ngadoin si Papi @erdin.saef kacamata ini. Secara doski klo berjambang kumis and bewokan dikit lah ya... kasep kayak 11-12 sama Kang Stark ini 😜 (jangan ge-er ya, Pi...) TAPI... mengingat lensanya yg merah takutnya si Papi ga pede. Papi tuh pede tp kayak belum segila gue klo tampil unik dalam gaye 😁 kayaknya sih... So, untuk Papi daku berikan TShirt replika Tony Stark di
#IronMan3
. Eeh... pas kemarin Eid temanya merah, ternyata doski seneng juga dengan sunglasses retro ini. Cucok pulak di doski... Hmm.. ntar dah klo Mami dah ada gantinya, yg ini buat Papi yaaa... kirain ga suka hihihi...----
#clozetteid
#nhkkawaii
#marvelstyle
#Ironmanstyle
#TonyStarkStyle
#modestwear
#Modestfashion
#BatikIndonesia
#modestkawaii
#kawaiihijab

+ View more details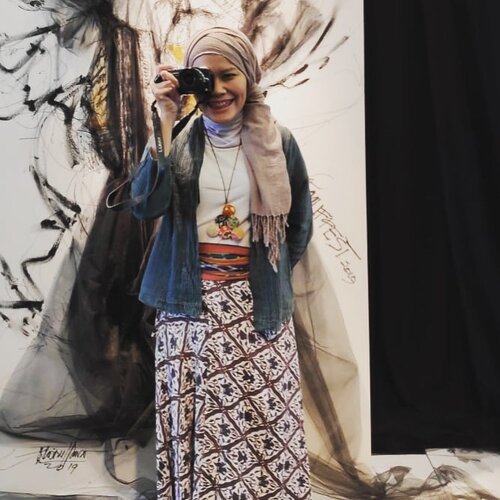 + View more details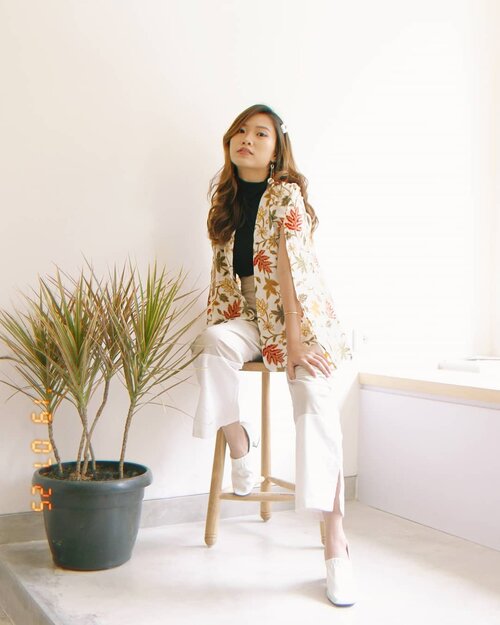 + View more details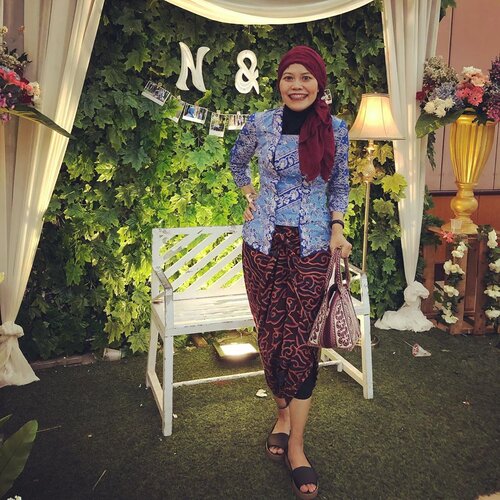 + View more details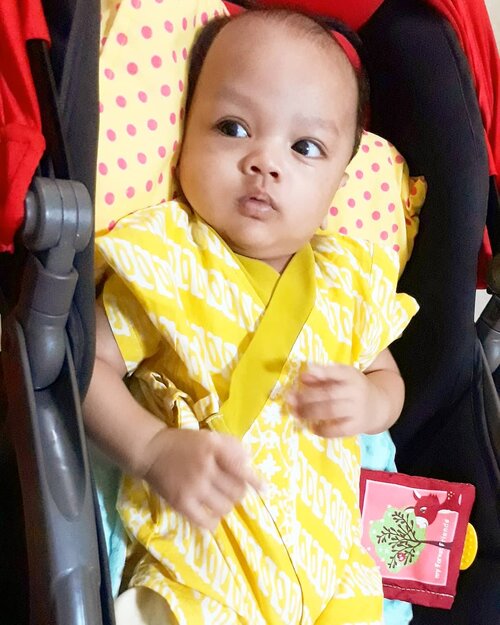 + View more details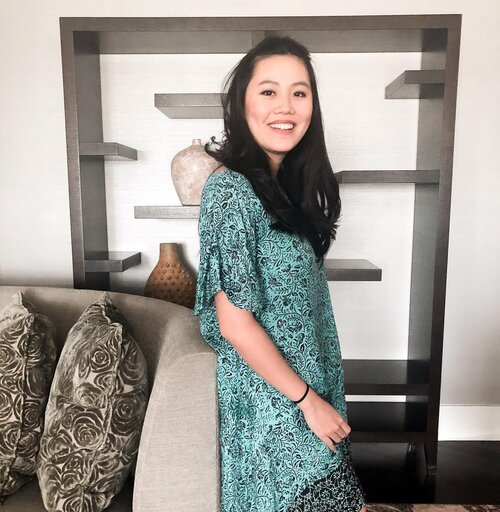 + View more details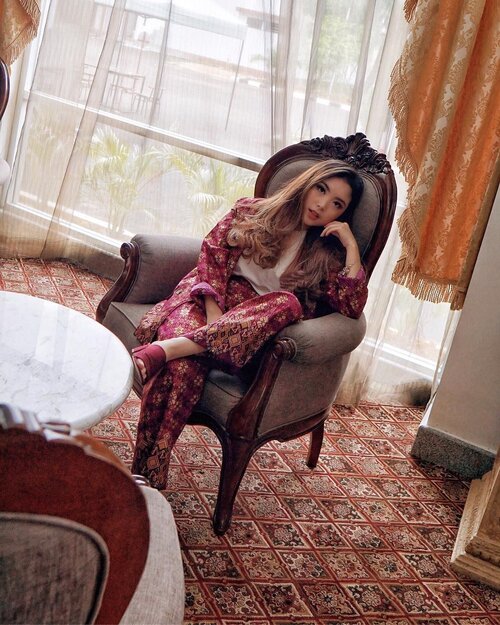 + View more details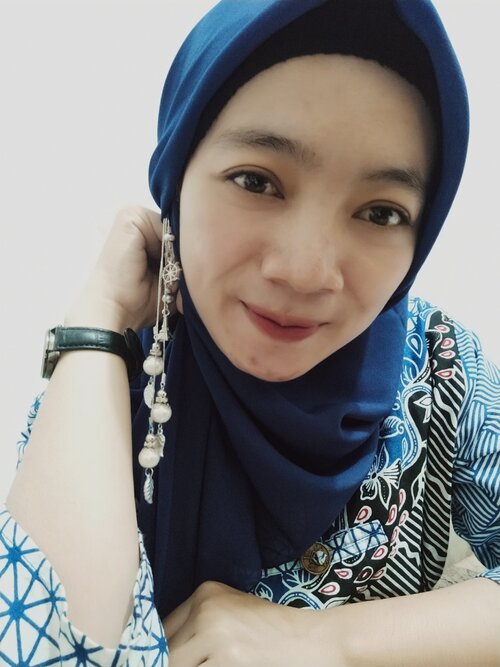 Bangga dengan Batik Indonesia dan bangga menjadi wanita Indonesia
+ View more details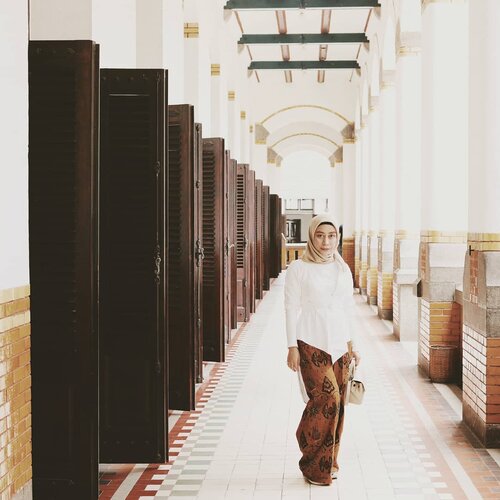 -
#ootd
Batik -🌟Kalau mendengar kata batik sepertinya identik dengan kain, Jawa dan kondangan. Iya nggak sih ??🌟Batik masa kini pastinya sudah makin hits, nggak harus selalu dipakai sebagai kain dan baju ke undangan pernikahan atau sunatan 🤭.🌟Saya sering pakai outfit batik pada saat travelling atau sekedar nongkrong2, alasannya karena :- Bahannya colorful atau bold bagus untuk foto ootd- bahannya tipis, adem dan kalau basah kehujanan atau kebajiran keringet tinggal diangin2in dikit langsung kering lagi.😬- Batik adalah kekayaan Indonesia, pakai batik sebagai bentuk kebanggaan karya anak bangsa.🌟Nah kalau lagi travelling atau jalan2, enaknya pakai batik model gemana ? Kalau saya lebih suka pakai celana batik seperti yang saya pakai ini. .Selain karena celana lebih praktis, saya tuh anaknya motah jadi kurang cocok pakai rok 😂..Selain celana saya juga suka pakai tunik batik, dengan cutting loose yang nyaman dan colorful.🌟 At the end semua balik lagi ke selera, ya kann. Kalau kalian gemana ? Kalian rang kantoran pasti pakai baju batik tiap hari Jumat, nah selain baju batik suka pakai outfit batik apa lagi kira2 ??............
#clozetteid
#fashion
#fashionstyle.
#hijabfashion
#hijabi
#hijabootd
#hijabindonesia
#hijabootdindo
#ootd
💗
#fashion
#fashionista
#fashionable
#bloggermakassar
#fashionblogger
#bloggerlifestyle
#lawangsewu
#semaranghits
#localbrand
#localbrandindonesia
#indonesiafashionblogger
#batikkeren
#vscofilter
#batikstyle
#vscoedit
#instagramers
#bloggerindonesia
#ootdindokece
#fillyawiefashionreview
.
#bloggerindonesia
#batikindonesia
#batikootd
+ View more details

loading ...
Back To Top