loading...
Search
575 RESULTS FOR BEAUTEFEMMECOMMUNITY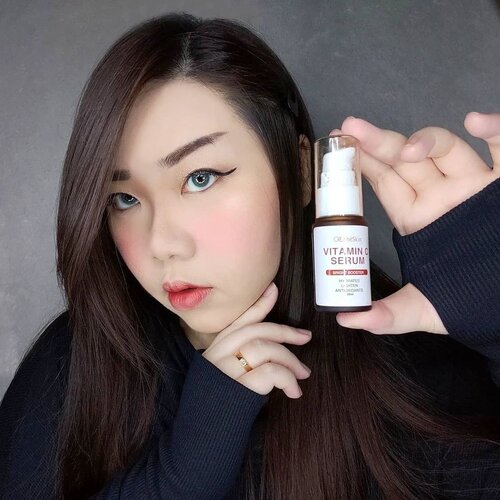 #Repost
from Clozetter @Mgirl83.
Kalau kalian sering mantengin stories aku, kalian pasti tau sejak vaksin pertama aku langsung bermasalah sama allergy. Allergy aku tuh nyebelin banget, dia flare up mainly di wajah gitu jadi bentol-betol gede-gede kayak di gigit nyamuk dan lama-lama bisa jadi jerawat/mengering sendiri jadi hitam.
Karena itu aku focus banget ngilangin bekas allergy yang nyebelin itu, dan produk yang bantu banget untuk memudarkan noda hitam dan membantu kulitku jadi rata dan lebih cerah maksimal itu adalah Vitamin C Serum nya @elsheskin ini.
Dengan kandungan Ethyl Ascorbic Acid (bright booster), Lecithin (emollient), Citric Acid (mengangkat sel kulit mati dan merangsang pergantian sel kulit) dan Tocopheryl Acetate (Vit E), serum ini nampol banget untuk mencerahkan sekaligus menghidrasi dan melembutkan kulit.
Aku suka mekanisme pumpnya yang memudahkan menakar pemakaian (i like to be a bit generous with this serum so i usually use 2 pumps for my whole face and neck), texturenya gel kental yang butuh waktu lebih untuk gets absorbed into the skin, awal-awal pemakaian aku merasa dia agak sticky tapi kalau sudah meresap ngga ada greasy residue kok. Dia juga ngga heavy sama sekali jadi nyaman untuk di layer.
Serum ini sangat baik di pakai di pagi hari karena kaya akan antioksidan, tapi dia bisa banget di pakai pagi dan malam. Saat ini aku makenya pagi dan kalau malam di layer dengan Active Rejuvenating Night Serum (yang akan aku bahas soon).
Aku sih suka banget sama Vitamin C Serum nya Elshe Skin ini, hasilnya bagus banget di kulit aku yang oily, tapi buat yang acne prone (juga buat yg kulitnya sensitive karena Ethyl Ascorbic Acid punya potensi menyebabkan iritasi di kulit sensitive. Tapi kulit aku sensitive dan sama sekali ngga ada masalah sih, bahkan ga ada rasa tender atau clekit2 sama sekali di aku)
karena mungkin harus hati-hati ya karena kebanyakan yang acne prone sensitive sama vit c meskipun ngga semua.
So far aku udah cobain 4 macem serum dari Elshe Skin dan heran deh, semua cocok 😅. Kalau lalian sudah pernah cobain serum Elshe Skin yang mana?
#reviewwithMindy
#beautefemmecommunity
#clozetteid
#sbybeautyblogger
#startwithsbn
#socobeautynetwork
+ View more details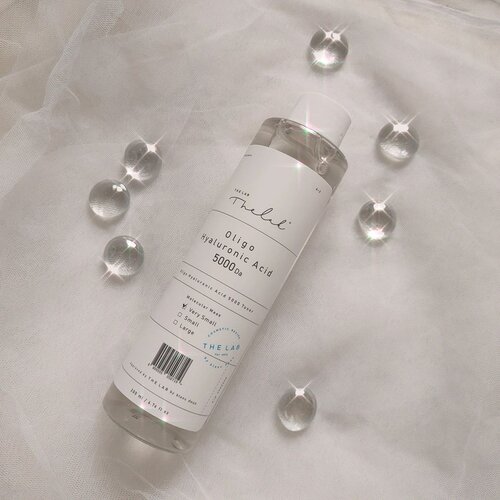 #Repost
from Clozetter @Mgirl83.
I talked about their facial pads before and now i've tried their toner : @thelabbyblancdoux Oligo Hyaluronic Acid 5000 Toner , and i also LOVE this one! I'd go as far as saying that it's one of my favorite soothing toner (and i only have ONE previously so it's a pretty serious one!).
Has a water like (i'd say just slightly thicker) consistency, it feels super soft and calming on the skin. Gives deep hydration and prep skin for the next step on your skincare routine without any stinging sensation. Also contains no fragrance (i truly prefer my skincare to be fragrance free) so it won't disturb anyone who has even the most sensitive nose.
I think most of you who are skincare lovers would be very familiar with Hyaluronic Acid and how it is a great ingredient for the skin (especially for anti aging), but apparently the molecular mass of the Hyaluronic Acid is another important point as the high molecular mass ones are hard to absorbed into the skin (it would just sit on top of dead skin so there's no point at all;), that's why The Lab's Oligo Hyaluronic Acid 5000 Toner comes with low molecular mass to make the Hyaluronic Acid gets easily and really absorbed into the skin and bring the ultimate hydration your skin needs.
Also contains Camellia extract that has soothing properties for heat irritated skin (important in current weather!), this toner also doubles as soothing mask - simply soak a few cotton pads with this toner and leave it on your skin for 10-15 minutes as a soothing moisturizing pack!
Personally i think this toner is super gentle and calming so it would work well for all skin types, it works wonderfully even for my oily - sensitive skin (i always look for products that gives me deep hydration but without making my skin anymore greasy than it already is).
You can grab yours at my Charis Shop (Mgirl83) for a special price or type
https://bit.ly/OligoTonerMindy83
To directly go to the product's page 😉.
@hicharis_official @charis_celeb @charis_indonesia
#thelab
#oligotoner
#hyaluronicacidtoner
#thelabtoner
#charisceleb
#charis
#hicharis
#reviewwithMindy
#beautefemmecommunity
#koreancosmetics
#clozetteid
#sbybeautyblogger
#koreanskincare
+ View more details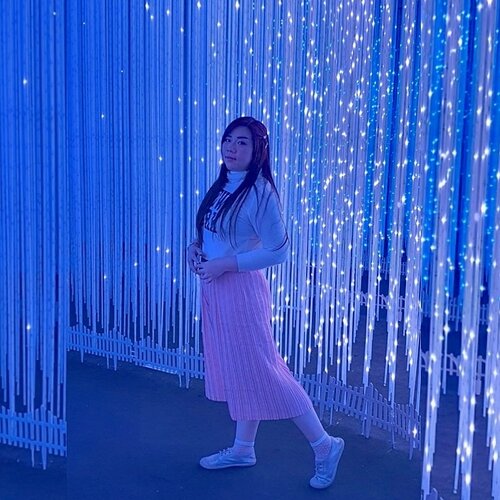 #Repost
from Clozetter @Mgirl83.
My fave photo spot at @milenialglowgarden but also probably one of the hardest to photograph because the lights keeps on changing colors fast 😅. Things gets harder because it's still pandemic so i'm obviously self conscious about taking pics coz i gotta do it fast because i don't want to be near other people without mask on!!!
Anyway, i decided to commemorate the struggle we endured to get the pic that i kinda like with the color that i want (first pic, obviously) by featuring all the other light colors hubby snapped *LOL*, you can see i was holding my pose for a while, at least for a few cycle of the lights swapping colors 🤣.
I also love the candid one (last one) one he took when i wasn't aware and was waiting for the blue to come, i looked like a stone elf (from Frozen!) and i love it LOL. I also realized that i probably gonna act like a 5 year old until i'm 100.
#BeauteFemmeCommunity
#SbyBeautyBlogger
#clozetteid
#travel
#pinkjalanjalan
#pinkinbatu
#millenialglowgardenmalang
#millenialglowgarden
+ View more details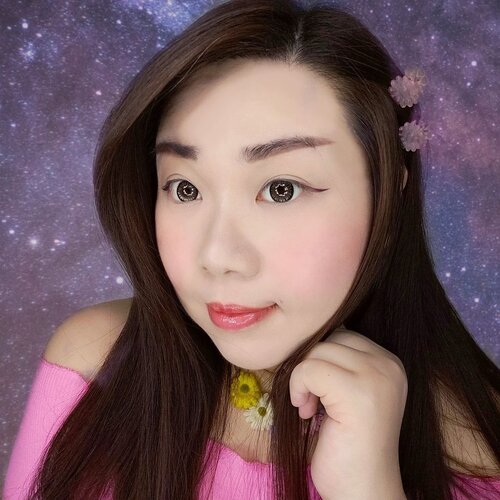 + View more details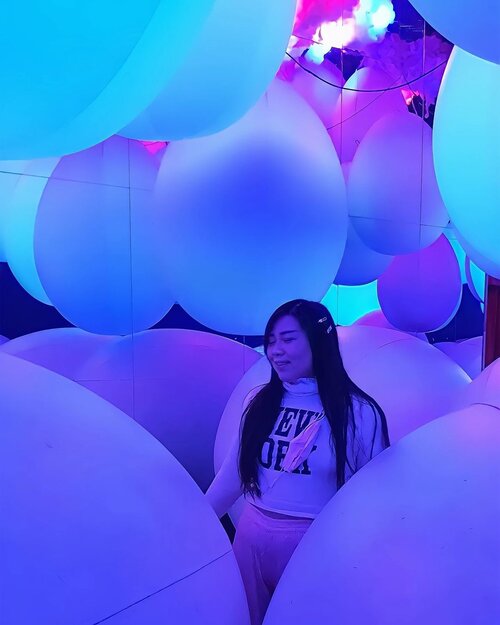 #Repost
from Clozetter @MGirl83
One of the funnest, Instagram worthy room at @milenialglowgarden , but i was there with my husband only 🥲, he only takes good pictures when he's in the mood and usually that means overseas/somewhere cold so this is all i got 🥲, FYI the pictures has all gone through Remini for better qualities.
You know, i do like the first 2 pics but then i realized i was still slinging my mask, so i took it off and asked for a redo - he couldn't redo them all the pics taken later turned out super pixelated and all from the wrong angles 🥲. I got so frustrated you can see my actual expression by the end of it in the last slide.
Anyway, the constant yanking on my mask made the strap broke off, imagine my panic... Being in the middle of a thematic park during pandemic, there are other people coming (although it was very very quiet) and my mask broke off.. Thankfully this happened before (to the same mask batch, i guess that brand just doesn't have the best band quality as it never happens to my other disposable masks) so i always have extras in my bag!
#BeauteFemmeCommunity
#SbyBeautyBlogger
#clozetteid
#travel
#pinkjalanjalan
#pinkinbatu
#millenialglowgardenmalang
#millenialglowgarden
+ View more details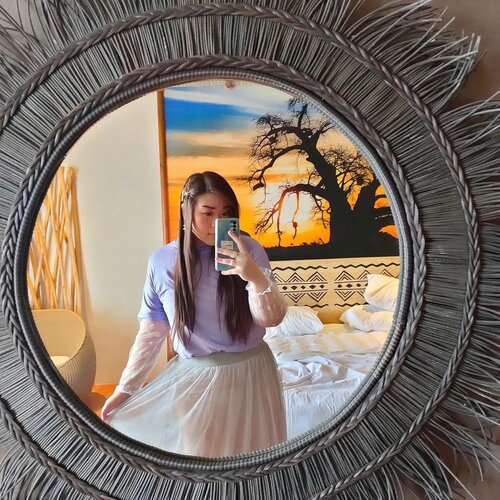 + View more details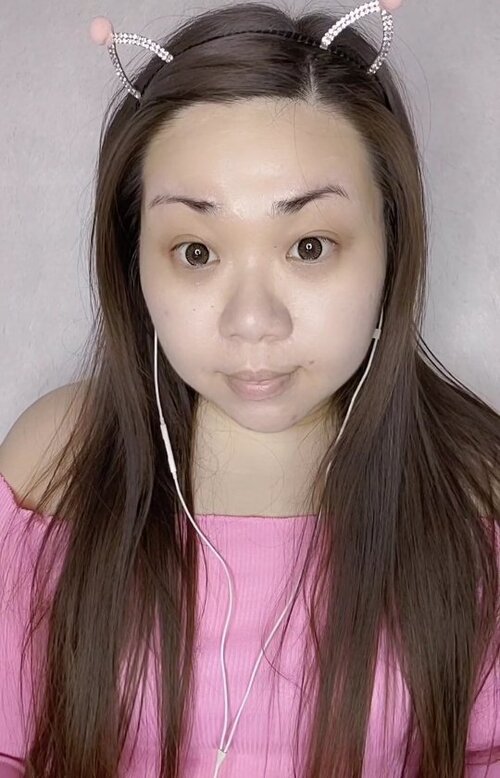 + View more details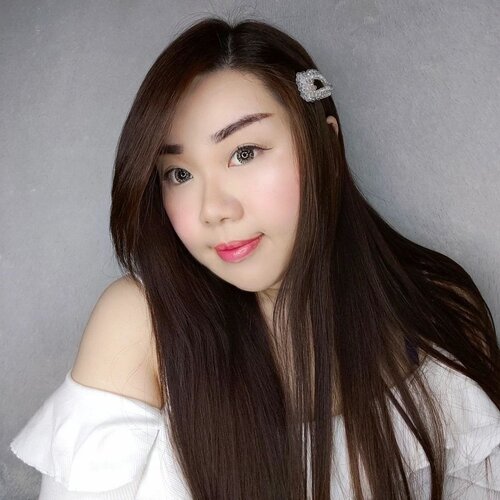 My beauty goal : to appear on those viral news about 50 year olds who looks 20something. Imma prove that it's not a one in a 1000 kind of thing.
Also imma prove that your temper doesn't age you, considering i probably have anger management issues too 🤣🤣🤣.
Btw, vaccine seems to be messing up with my menstrual schedule, how about you?
#BeauteFemmeCommunity
#SbyBeautyBlogger
#clozetteid
#startwithSBN
#makeuplook

+ View more details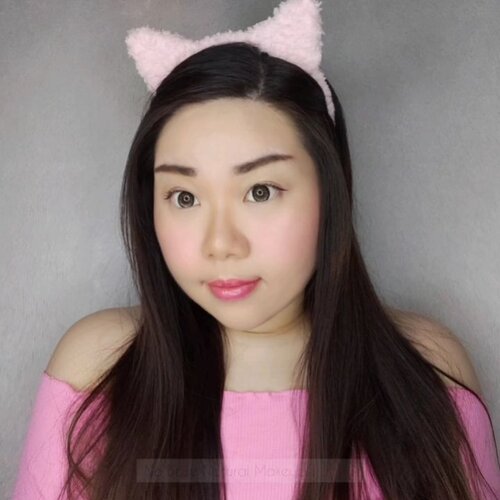 Have you ever want to post a picture looking natural with no makeup on but ended up looking like a zombie instead? LOL, i feel you.Apalagi buat content creator ya, kadang mau post foto yang kelihatan kulit asli tapi tetap cakep gitu susah banget, nah ini aku mau share tutorial cara aku dandan tanpa base makeup (no foundie/cushion/bb cream, not even tinted moisturizer) biar kelihatan natural tapi tetep cakep gitu (biasanya aku pake untuk foto endorsement skin care, tapi bukan foto before after yaaa kalo before after ya 100% makeup free atau paling pake alis+tinted lip balm.List of products used :1. @uskinlab.id lip care treatment - nourishing + bikin bibir pink natural.2. @makeoverid concealer.3. @w.lab Twinkle Glam Eyes - ini optional sih, aku suka aja biar mata keliatan cling tapi ngga menor.4. @forencos_official eyeliner, pake eyeliner d ujung luar aja dan hindari warna hitam soalnya terlalu harsh, aku sih suka pake eyeliner Burgundy nya Forencos. 5. @lookecosmetics mascara.6. @fanbocosmetics eyebrow pencils.7. @dissy.id Cheek Palette , kalo ngga pake base makeup aku lebih suka pake cream products soalnya lebih nempel dan natural di naked skin. Aku agak addicted sama nose contour, meskipun aku tetep pede meskipun ngga contour-contouran ya tapi aku prefer pake dikit sih dari palette yang sama hehe.8. @wardahbeauty loose powder karena kulitku harus di set bedak kalo ngga mau cream productnya lari kemana-mana9. @marckscosmeticind loose powder - ini buat ngeset concealer, aku tetep baking kalo pake concealer.10. @holikaholika_official Jellime Hilighter, same reason as the cream blusher, lebih natural, nempel dan blending with my real
[email protected]
Pure Swiss Thermal Spring Water - face mist juga penting terutama kalau kalian pake bedak (meskipun cuma loose powder) biar makeupnya nyatu dan keliatan 'kulit' lagi.Tadahhh, we're done! Aku sih suka ya sama hasilnya, dan jadinya aku juga suka hasil foto2 endorsement skincare ku, yang penting kan kitanya puas dan happy tuh 🙈. Semoga bermanfaat!
#BeauteFemmeCommunity
#SbyBeautyBlogger
#clozetteid
#startwithSBN
#nomakeupmakeup
#makeuplook
#makeuptutorial
+ View more details

loading ...
Back To Top