loading...
Search
10 RESULTS FOR BEAUTIFULRIGHTNOW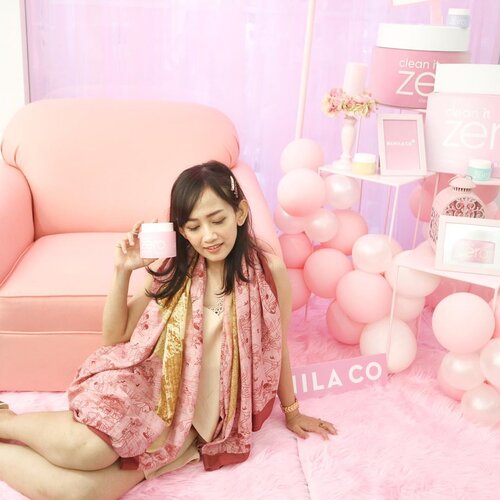 Throwing back to the Grand Opening 1st boutique store of @banilaco_id at Plaza Indonesia. Now they have opened their 2nd store at Lippo Mall Puri. Don't forget to drop yourself there to enjoy 25% disc. of all items and gift vouchers until end of this month.
#BanilacoID
#BeautifulRightNow
#BanilacoxBeautyjournal

+ View more details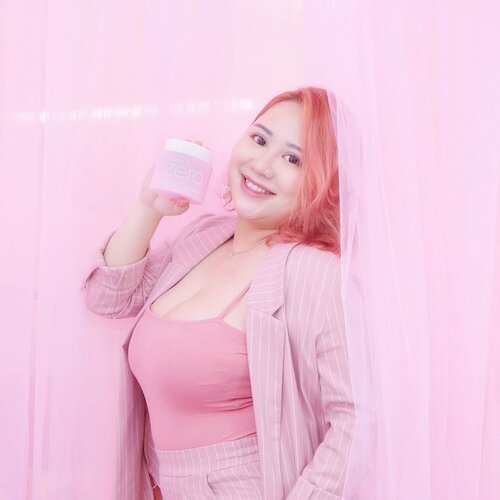 Me with 50 shade of pink at @banilaco_id Store Launching 💞Jadi sekarang @banilaco_id udah ada store nya loh di Indonesia, tepat nya di @plazaindonesia Lantai 4Tempatnya uber cute parah! Kalian wajib banget main kesiniiii 💘Dan kemaren di acara launchingnya seru banget banget banget!! Ada makeup demo sampe banyak banget games seru 🥰Once again congratulation ✨✨Thankyou for having
[email protected]
_id @cnfstoreofficial @beautyjournal
#banilacoid
#beautifulrightnow
#banilacoplazaindonesia
#banilacoxbeautyjournal
+ View more details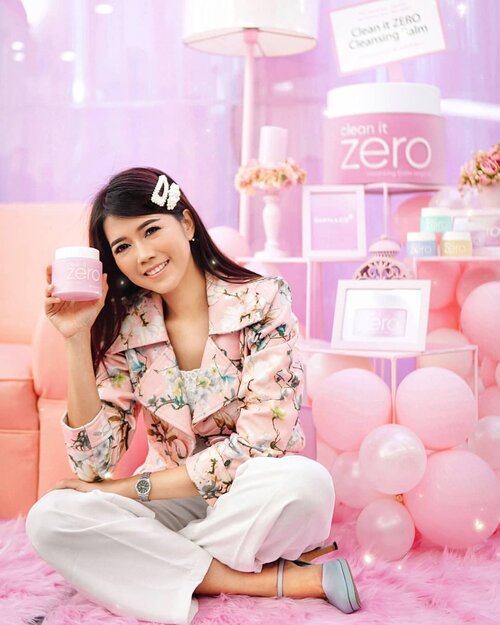 Congratulation🎉 for grand opening @banilaco_id di @plazaindonesia Lt.4 😍Kalau kamu penggemar skincare Korea, pasti sudah tidak asing lagi dengan Banila Co karena memiliki konsep 'Skincare for Makeup', yang tidak hanya fokus pada kosmetik tapi juga perawatan sebelum dan sesudah makeup..Dengan produk best sellernya yaitu Banila Co Clean It Zero Cleansing Balm yang merupakan pembersih wajah berbentuk gel yang berfungsi menghilangkan makeup sekaligus merawat kulit. Clean It Zero ini punya 4 varian yaitu Clean It Zero original, Purity, Resveratrol dan Radiance. Suka banget dengan storenya yang gemes banget punya konsep ala apartement yang sangat nyaman. Yuk mampir ke storenya untuk coba produk lainnya yang siapa tau cocok buat kamu!💗
[email protected]
@cnfstoreofficial
#banilacoid
#beautifulrightnow
#banilacoplazaindonesia
#banilacoxbeautyjournal
#POTD
#makeup
#indobeautygram
#style
#lifestyle
#beauty
#clozetteid

+ View more details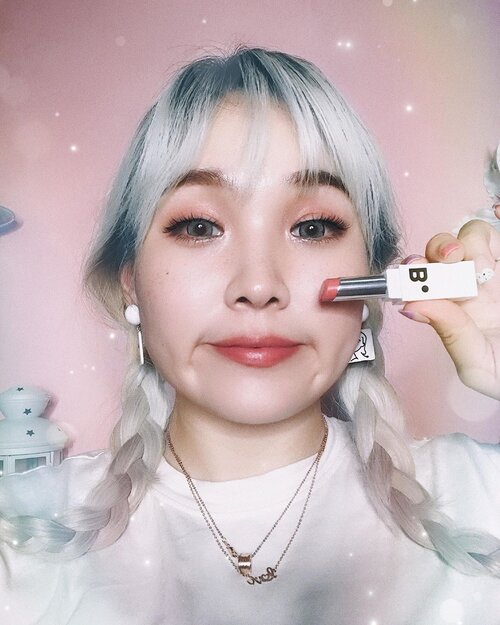 ❗️Hey! before sleep try see my new
[email protected]
_ss hair style with @banilaco_id ❤️바닐라코가 드디어 여기에도 입점이 되었네요!! 하지만 내가 제일 좋아하는 글리터만 없는게 너무 아쉬운 ㅠㅠ 여튼 내일 바닐라코 이벤트 가니깐 일찍자야쥥🦄🦄🦄-Hello peeps🦄🦄Do you know banilaco brand from Korea? @banilaco_id is one of my favorite Korean makeup brand and as you know SNSD TAE YEON ONNIE is one of the model! I am so happy that Banilaco open new branch in Indonesia! ✨✨✨✨I post the unboxing video so you can check and tomorrow i will attend thier event let me share good beauty products from them and also will post video that i use the banila co products🦄🤳🏻 are you exiting? Holeyy yes!!🦄🦄🦄🦄@banilaco_id
#BanilaCoID
#beautifulrightnow
+ View more details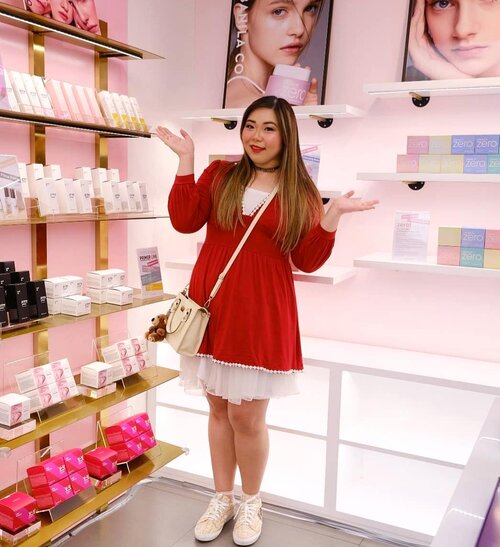 + View more details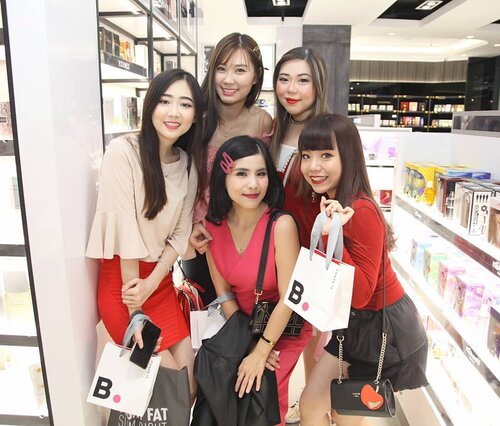 + View more details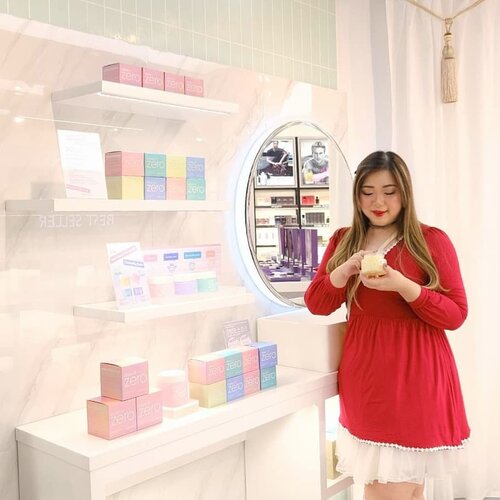 + View more details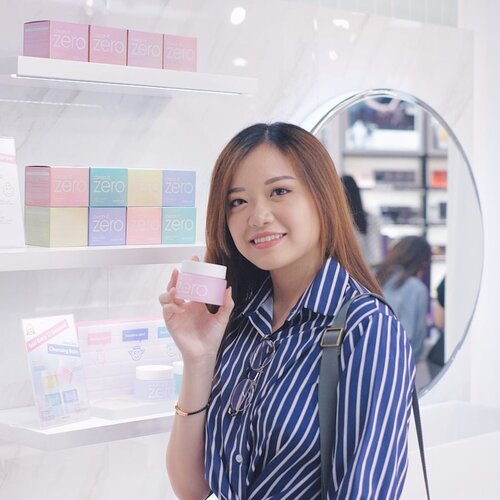 Congratulations @cnfstoreofficial for the grand opening at TP 3 ❤️ tadi ada acara makeup demo dari ci @ludovicajessica dan @banilaco_id, thank you ✨ Liat storyku dulu dong biar tau acaranya kyk apa. Wes? 🤪.Nah dulu kan C&F toko parfum aja nih, sekarang udah banyak brand kosmetik yang masuk disana lho, salah satunya ada @banilaco_id yg aku excited banget soalnya i luv their cleansers! 😭 dan gara2 makeup demo tadi aku jd pingin coba makeupnya juga hehehe.Grand openingnya hari ini sama besok, @cnfstoreofficial ada bagi2 voucher sama mini Clean It Zero lho~ jgn lupa mampir!....
#jessicaalicias
#jessicaaliciasevent
#CNFStoreOfficial
#BeautifulRightNow
#BanilaCoID
#CNFxBanilaCo
#sbybeautyblogger

+ View more details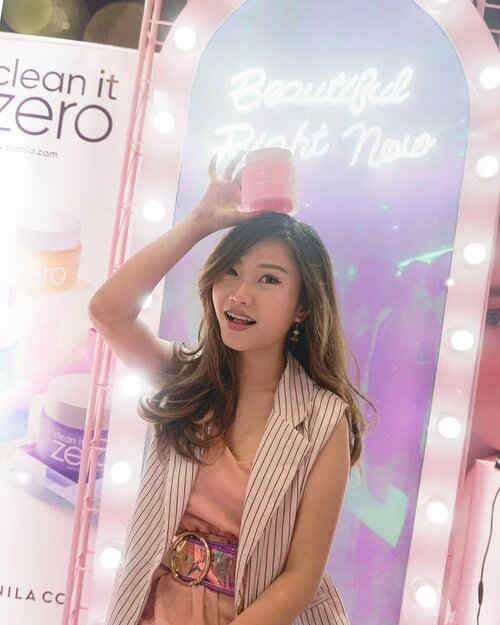 Udah nggak perlu pre-order lagi atau beli di olshop! YES, IT'S @banilaco_id , FINALLY IN INDO!! Kalau kalian mau beli juga, yuk mampir di @beautyfest.asia masih sampai hari ini lho, with 20% DISC OFF & you will get mini size for their best-selling product CLEAN IT ZERO for FREE (Sebelum beli bisa coba dulu juga nih!) Then, don't worry buat yang nggak sempet, you can purchase this one ONLINE via @cnfstoreofficial 's website. It will also be available at CNF STORE offline store on the Midst of April 2019 & At PI on the midst of May 2019 ! Take a notee yaa biar nggak ketinggalan hehe ❤___
#BanilaCoid
#BanilaCoidxBFA
#Beautifulrightnow
#CNFxBanilaco
#BanilaCoxBeautyJournal

+ View more details

loading ...
Back To Top