loading...
Search
2,557 RESULTS FOR BEAUTYPRODUCTS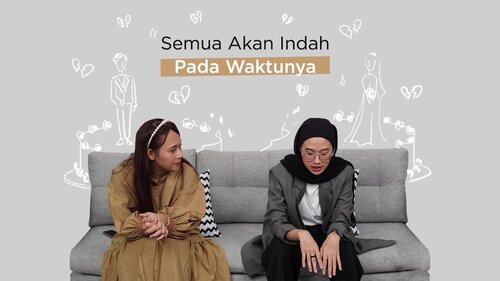 Di video Soul Sister kali ini kita mengundang @karinaorin , untuk cerita tentang pengalamannya yang pernah batal menikah karena suatu alasan yang sangat penting dan bisa jadi pembelajaran untuk kita semua. Simak ceritanya di video berikut
https://bit.ly/SSBatalMenikah1
(link di bio).Pastinya akan ada giveaway juga dengan hadiah beauty products Arra Beauty & Mizzu senilai lebih dari 200.000 rupiah untuk masing-masing 5 orang pemenang! Cek info giveaway di description box video YouTube ya..
#ClozetteID
#CIDYouTube
#Giveaway
+ View more details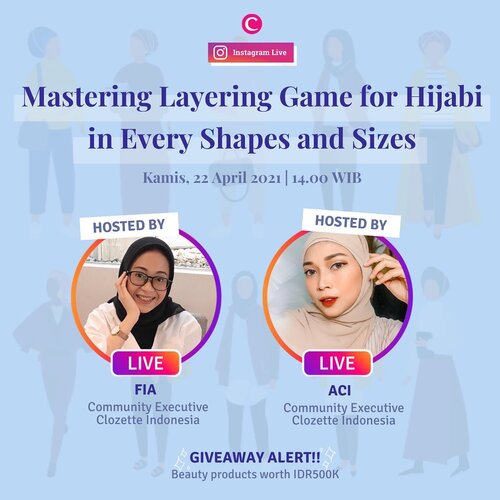 Kamu bisa bereksperimen dengan outfit looks yang berbeda setiap harinya tanpa perlu mempunyai pakaian yang terlalu banyak. Caranya: layering!✨ Namun, nggak semua orang bisa dengan mudah mix and match pakaian untuk mendapatkan komposisi layering outfit yang pas. Nggak perlu khawatir, yuk ngobrol-ngobrol bersama Clozette Crew @astrityas dan @fiaerstrada di Clozette IG live, BESOK! Kamis, 22 April 2020 jam 2 siang yang akan membahas tentang tips and trick layering outfit untuk berbagai bentuk tubuh.Jangan sampai kelewatan karena ada giveaway berupa beauty products senilai IDR500K untuk kamu yang aktif sharing dan bertanya sesuai tema yaa. See you tomorrow!❤️
#ClozetteID
+ View more details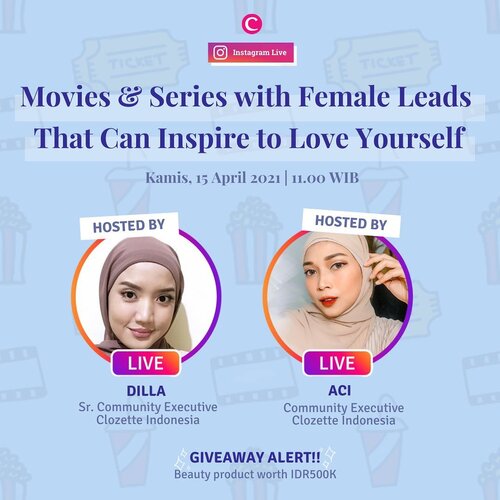 Sini ngumpul dulu yang hobi nonton film atau series untuk mengisi waktu luang! Genre film atau series apa, sih, yang paling kamu suka? Kali ini, Clozette Crew @dillafdiah dan @astrityas mau ngobrol-ngobrol tentang film dan series yang mempunyai tokoh utama seorang perempuan yang akan membuatmu lebih mencintai diri sendiri. Gabung yuk? BESOK! Kamis, 15 April 2021 jam 11.00 siang melalui IG Live Clozette Indonesia.Catat tanggalnya dan jangan sampai kelewatan ya, karena Clozette punya giveaway berhadiah beauty products senilai IDR500K untuk kamu yang aktif ikutan chit-chat, sharing, dan nanya-nanya yang sesuai dengan tema! See you tomorrow, Clozetters!
#ClozetteID
+ View more details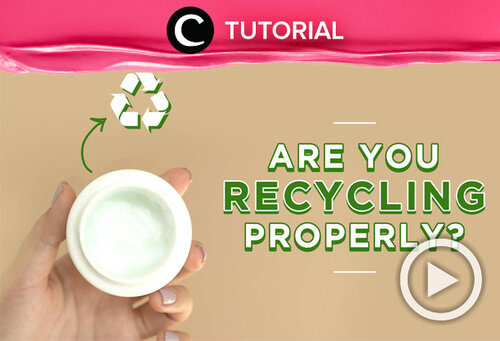 Sudah me-recycle beauty product-mu dengan tepat? Intip caranya di:
https://bit.ly/3sP8Lz0
. Video ini di-share kembali oleh Clozetter @kyriaa. Lihat juga tutorial lainnya di Tutorial Section.

+ View more details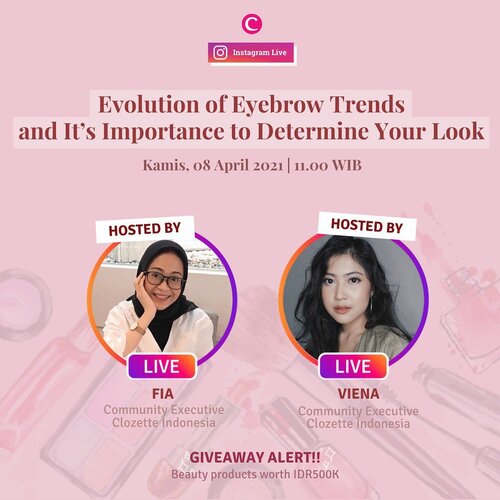 Mana, nih, tim anti keluar rumah kalo nggak gambar alis dulu?!🙋🏻‍♀️ nggak bisa dipungkiri, alis memang "membentuk" wajah kita banget ya, Clozetters? Berbeda model alis, pasti sangat berpengaruh pada tampilan wajah kita. Makannya, banyak banget yang menanggap menggambar alis itu step paling penting dari ber-makeup😆Tapi tahu nggak, sih, kalau trend alis itu sudah ada bahkan sejak tahun 50an. Trend-nya makin berevolusi mengikuti zaman sehingga sampai pada trend alis yang sering kita gunakan saat ini. Yuk, gabung bareng Clozette membahas berbagai evolusi bentuk alis dan bagaimana hal itu mempengaruhi keseluruhan tampilan makeup kita. Di Instagram live Clozette bersama Clozette Crew @vienariyandi dan @fiaerstrada BESOK! 08 April 2020 jam 11 siang.Jangan lupa untuk gabung dan tag untuk ajak temen-temen kamu ikutan juga, karena akan ada giveaway berhadiah beauty product worth IDR500K, lho! See you tomorrow, Clozetters!✨
#ClozetteID
+ View more details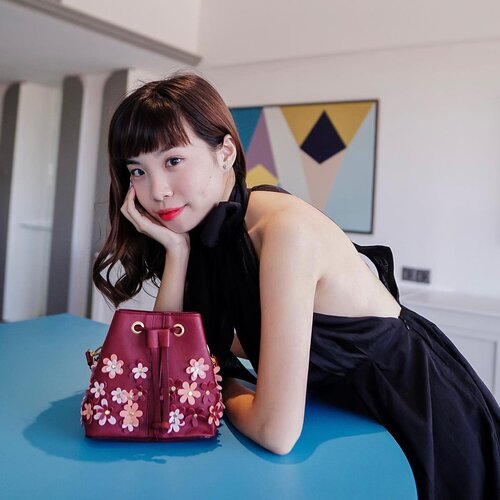 We're back on !! FLEA MARKET @mallofindonesia IS BACK 🎉✨💕 for those who've been asking for my preloved stuffs here is the time. To be honest I really need to free up my space 🥰 so kindly start your treasure hunting this coming weekend starting from FRIDAY-SUNDAY✨ I'm letting go my clothes, shoes, bags, accessories, beauty products so be ready 🎉 SEE YOU THERE 👋🏻
.
.
.
.
#exploretocreate
#bazaar
#fleamarket
#style
#fashion
#prelove
#clozetteid

+ View more details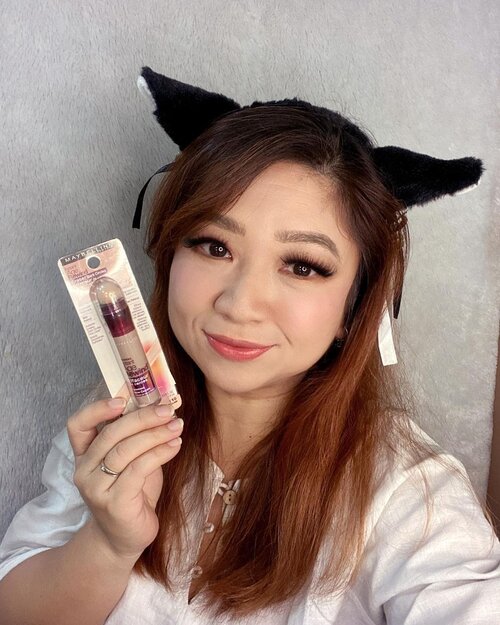 + View more details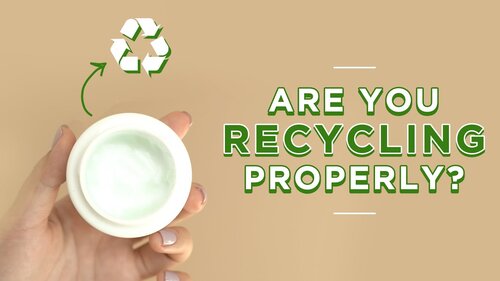 ♻️HOW DO I RECYCLE MY BEAUTY PRODUCTS? • Tips for Recycling & Creating a More Sustainable Routine - YouTube
+ View more details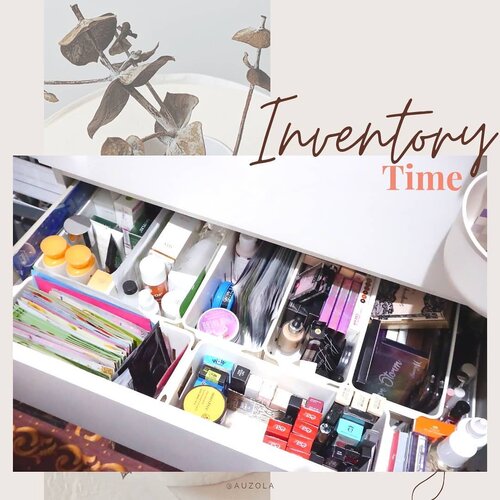 Beauty inventory time! Siapa yang rajin beres-beres stok beauty??
.
Aku dulu suka males banget rapiin stok dan suka lupa lamaaaa banget, yang ujung2nya pas aku sadar ternyata produknya banyak yang udah expire! Makanya aku dulu suka share beauty product aku ke temen-temen, sodara maupun bikin giveaway buat followers (dari jaman blog sampai giveaway IG) biar gak kebuang krn expire.
.
Makin ke sini makin galau kalau harus nyimpen banyak produk soalnya aku bakalan lupain lagi dan ngeri expire lol. Makanya jadi suka rajin ngecek inventory dan berusaha ga banyak2 biar ga lupa. Belakangan udah mendingan banget deh ga kebanyakan stok yang belum dipakai/dibuka😂 Akhirnya fit juga di dalam satu laci ini buat most of brand new products nya hehe.
.
.
.
.
#skincare
#makeup
#inventory
#makeupinventory
#clozetteid
#cchannelbeautyid
#fdbeauty
#beautybloggerindonesia
+ View more details

loading ...
Back To Top