loading...
Search
104 RESULTS FOR BENTON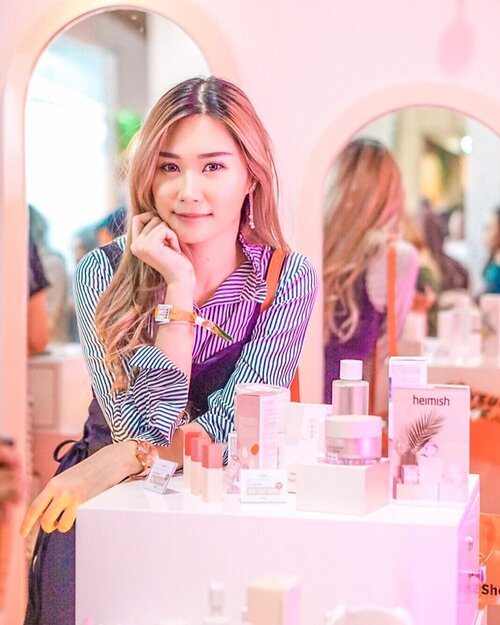 Percintaa K-Beauty ayoooo pada merapat ke @stylekorean_indonesia @stylekorean_global Disc ALL Item 40%! Special Herb Serum Nacific 55%!! Daebakkkk🙌🏻Ada Benton, Heimish, Pyu Kang Yul, Double dare, Jumiso, Huxley dan masihhh banyak Korean Brand Hitz lainnyaaa👌🏻👌🏻👌🏻Gak mau ketinggalan kann yaa?! Hari ini terakhr, ayo pada merapat ke @fdxbeauty dan ke sebelah kanan panggung di sana boothnya Style Korean Indonesia~...
#workwithtorquise
#bloggersurabaya
#clozetteid
#stylekoreanIndonesia

+ View more details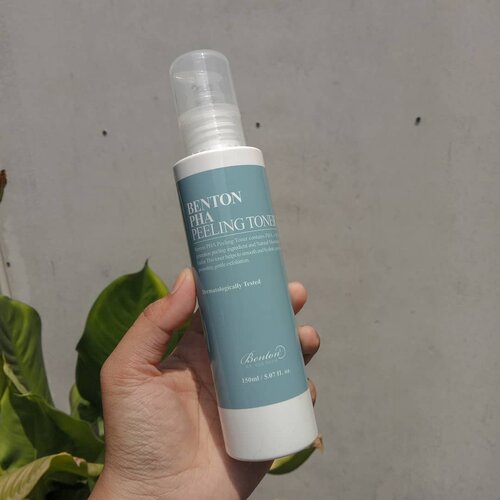 Happy Thursday! It's been a long time since I posted a product review, I'm sorry. Now I will review the new acid toner product from Benton Cosmetics, Benton PHA Peeling Toner.The product which contains mild PHA and Natural Moisturizing Factor which helps with moist glow peeling. Contains 3% of third generation PHA which has minimum concerns of disadvantages such as irritation and photosensitivity, allowing mild and efficient exfoliation.Benton PHA Peeling Toner recommended for rough and dull skin due to impurities and dead skin cells, dry and sensitive skin, uneven skin tone, skin that is rough and has enlarged pores.Opinion : I've been using it for about 2 weeks, I do not feel it is like acid / exfoliating toner, I feel this product like hydrating toner. On my skin this product doesn't really affect the acne but I just feel clean and moist. But I like this product, when my skin is sensitive I can still use this exfoliating toner because it is very mild.
#Benton
#bentoncosmetic
#BentonPHAPeelingToner
#PHAPeelingToner
#PeelingToner
#Toners
#exfoliation
#Peeling
#ExfoliationToner
#MoistGlowExfoliatingToner
#MildPeeling
#MoistGlowPeeling
#KoreanSkincare
#Kbeauty
#clozetteid
+ View more details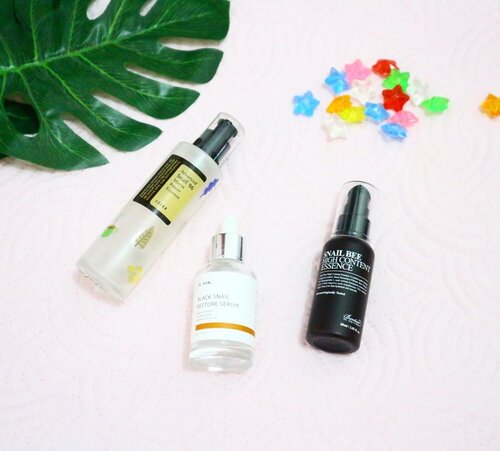 + View more details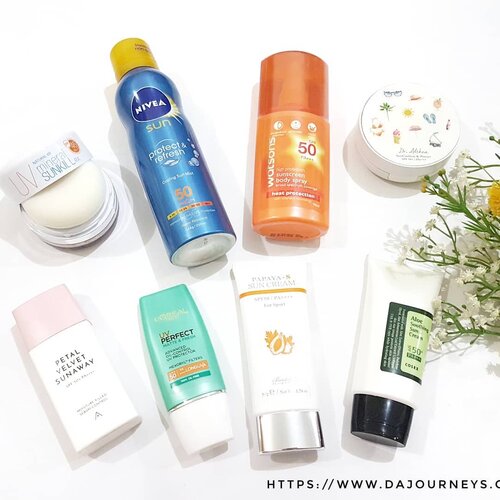 + View more details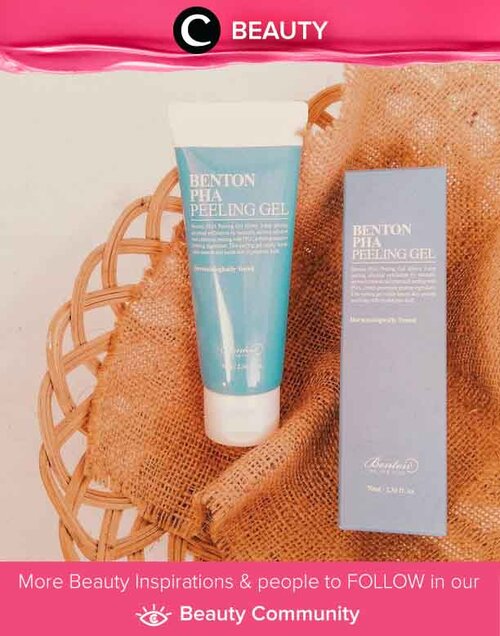 Merupakan peeling gel dengan kandungan PHA, Benton Peeling Gel ini cukup nyaman digunakan oleh Clozetter @indirawulandari yang yang memiliki tipe kulit kering. Jika kamu memiliki tipe kulit yang sama, ia lebih merekomendasikan peeling gel ini dibandingkan dengan tipe eksfoliator yang memiliki scrub. Simak Beauty Update ala clozetters lainnya hari ini di Beauty Community. Yuk, share juga beauty product favoritmu bersama Clozette

+ View more details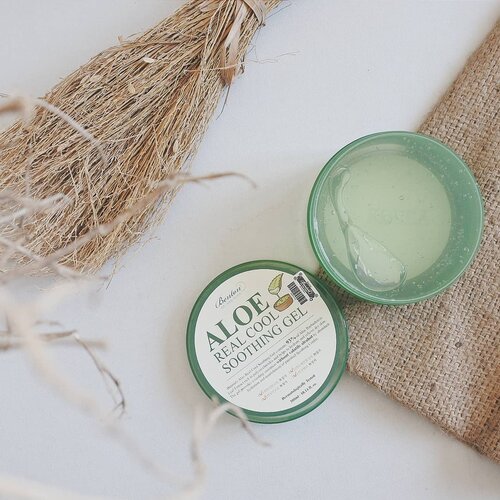 + View more details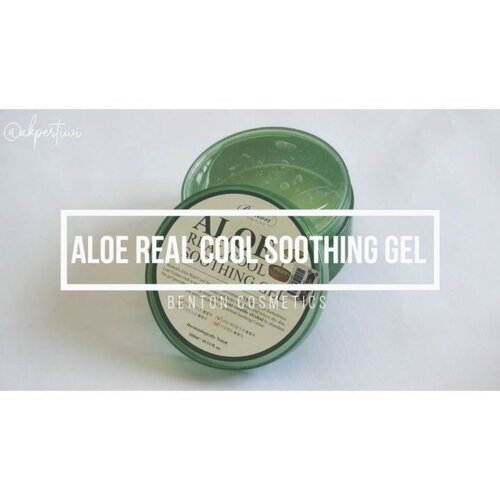 🌱 @bentoncosmetic Aloe Real Cool Soothing Gel 🌱
Are you looking for multifunctional products without volatile alcohol, artificial coloring, and fragrance? Benton Aloe Real Cool Soothing Gel is the answer!
So i got selected as tester for newly launched product by Benton, and surprisingly i fell in love with this product!
So here's my mini review on Aloe Real Cool Soothing Gel: 🌱PACKAGING - Comes in big size jar, 300ml. With separator inside but no spatula included. Make sure you have clean fingers before dipped them onto the gel. Don't share with other people directly to prevent bacterial contamination. 🌱INGREDIENTS - Based on Skincarisma, all ingredients has good EWG Rating. No potential skin irritant & sensitive skin friendly. It contains 93% Aloe Barbadensis Leaf Extract and potented compound called 'Soothing Cooler' made from botanical extracts which provides natural & gentle cooling sensation unlike other common soothing gel with alcohol. 🌱TEXTURE & AFTERMATH - light gel, colorless & odorless. Its a water-based product so it melts on skin and we can spread evenly easily. Quickly absorbs & no sticky feeling 💯
Perfect for people who love light moisturizer & provides fresh cooling sensation. No tingling sensation at all. 🌱MY THOUGHTS - Would suit any skin type but for extra dry skin, you'll need to apply hydrating toner & hydrating essence first. PAO is rather short (only 6M) and we should finish it quickly.
Overall, this is the best aloe vera gel i've tried. Doesn't irritate my skin and good for my sensitive nose.
You can check the in-depth review on my blog
www.akpertiwi.com
👌 (available tomorrow on July 24)
*The product is gifted by Benton for testing purpose & what i wrote is my honest review based on experience*
#benton
#bentoncosmetic
#aloerealcoolsoothinggel
#soothinggel
#aloe93
#cooling
#aloesoothinggel
#skinsoothing
#aloegel
#aloecosmetics
#aloe
#aloevera
#vsco
#clozetteid
#beautyenthusiast
#beautyblogger
#kbeauty
#kbeautyaddict
#kbeautyenthusiast

+ View more details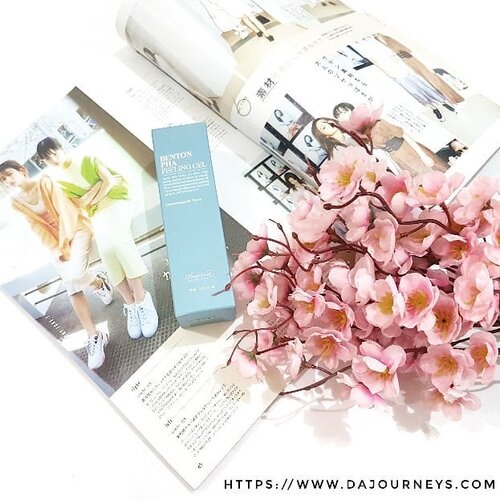 + View more details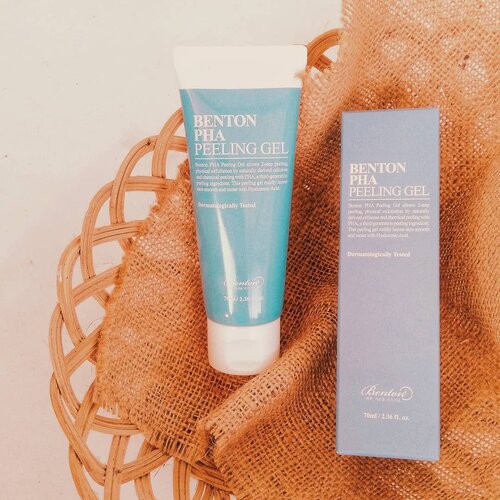 Benton PHA Peeling GelIt's been 2 years I didn't buy peeling gel, but when Benton release PHA Peeling Gel I have thought I should give this a try because I never tried
#peelinggel
with PHA in the past before. Luckily I got chosen as one of the reviewers 🙆..If you have tried a different kind of AHA and still feel your skin can't tolerate it, then try to use an exfoliating product with PHA ..📝RATING= 4...Here is the summary and my opinion: 🌻I like the blue color of the tube and box packaging. Information in English also printed on the box and you can take a look at their website ..🌻This product is fragrance-free with white-milky gel texture..🌻For the past 3 weeks, I use this twice a week every Sunday and Friday, alternate with my chemical peeling products which I use only every Wednesday. Not only use this on face but also my body especially on elbow..🌻How I use this: squeeze the amount needed on dry skin surface then start roll fingertips. When the clump appears, you can wash it off with water ..🌻I didn't feel my skin feel tightened after I using this..🌻At my second time I use this, I only use this peeling gel on half of my face without continue applying toner, serum, etc. It made it easier to notice the effects of this product. The area where I applied this my skin becomes smoother, moist and elastic..As people with skin face having a dry type at most area I really enjoyed using this and think this is a good exfoliating product rather than using a scrub on face ... ‼️Gifted by
#benton
for review purpose 〰️〰️〰️〰️〰️〰️〰️〰️〰️〰️Music : Do ItMusician : @iksonofficial
#clozetteid

+ View more details

loading ...
Back To Top