loading...
Search
935 RESULTS FOR BLOGGIRLSID.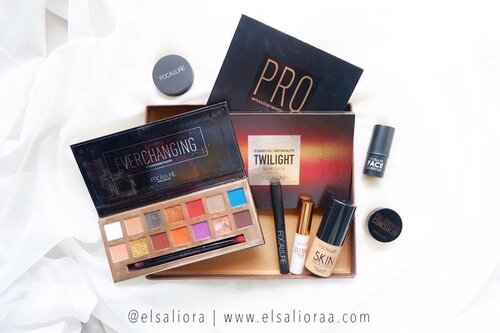 + View more details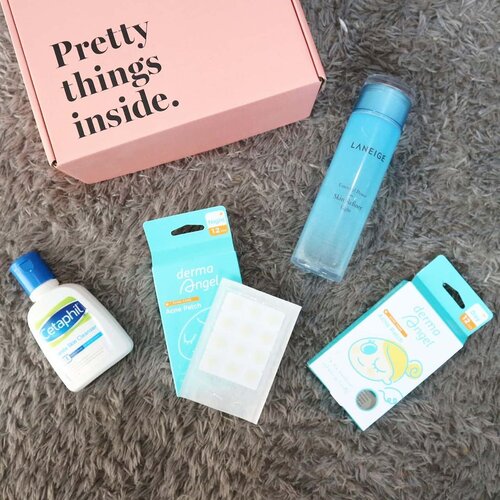 Gaes kalian ada yg punya masalah jerawat dan bruntusan? Aku dulu selalu bruntusan di jidat dan sering jerawatan juga. Tekstur muka yang ga rata karena jerawat dan bruntusan ga bisa ditutup makeup sebel ga sih. Tapi sekarang bruntusanku udah ilang dan jerawat jarang mampir kalian bisa liat di slide 2 afternya. Sekalinya mampir paling cuma 1.
Bruntusan dan jerawatku hilang setelah aku pakai rangkaian skincare ini kurang lebih 2 bulan.
Laneige skin refiner ini toner yang menenangkan kulit, tadinya pas pake ini ga ada ekspektasi apa2 tapi ternyata sejak pake ini kulit jadi kalem jerawat mulai jarang muncul bahkan bruntusan di dahi juga hilang.
Derma Angel Acne Patch pertama kali aku dapet dari socobox dan ternyata bagus banget jerawat yang muncul jadi lebih cepat kering dan gak menyebar di sekitarnya. Dulu kalau jerawat muncul suka gemes pegang dan pencet ini bikin jerawat tambah banyak. Tapi sejak pake plester jerawat dari derma angel ini jerawatku jadi terlindungi dari debu dan bakteri dari udara maupun tangan. Selain itu jerawat gak perlu dipencet nanti isinya akan kerangkat sendiri sama plester derma angel waktu udah kering.
Cethapil Gentle Skin Cleanser ini bagus buat kulit sensitif. Kalau pertama pake mungkin kalian kaget soalnya ga ada busanya. Aku udah beli cethapil beberapa kali karena bagus ya. Tapi sekarang aku udah ganti cleanser yang lebih terjangkau harganya karena kulitku udah ga ada masalah.
Rangkaian skincare ini bisa kalian beli di @sociolla pakai kode SBN1PB untuk dapat diskon 50k minimal pembelian 250k.
#skincare
#skincaretips
#skincareroutine
#acnetreatment
#acneproblems
#acneproblem
#jerawat
#jerawatbatu
#obatjerawat
#obatjerawataman
#obatjerawatbatu
#obatjerawatcowok
#clozetteid
#bloggirlsid
#clozettebeauty
+ View more details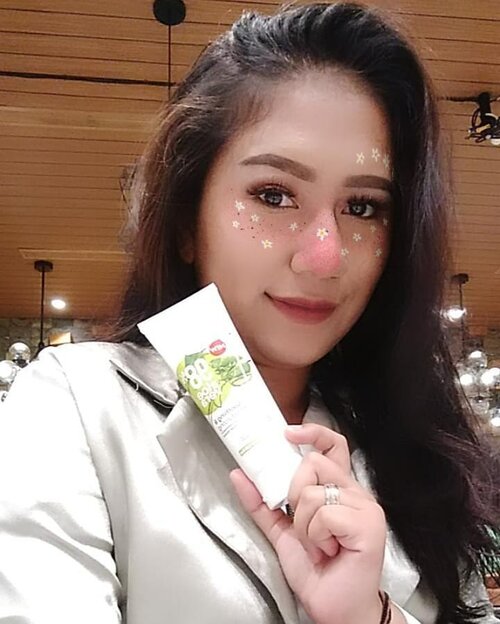 Happy Hello Skin,Hi guys Natur kali ini mengeluarkan Sleeping Mask yang bagus banget buat merawat wajah kita dari iritasi panas nya udara ada akhir akhir ini panasnya ngga bersahabat bgt.Dan Happy banget u bisa berkesempatan bisa nyobain produk Natur Skin Care untuk pertama kalinya ❣️✨. .Natur Skincare sooting moisturizing ini berbeda banget dengan sleeping Mask yg lain, selain mengandung bahan bahan alami Aloe Vera yang membantu menyejukkan kulit iritasi akibat sinar UV atau udara panas. Juga membantu melembabkan kulit dan rambut serta membantu mencerahkan kulit. Cocok digunakan untuk semua jenis kulit dan rambut, oiya Natur Skin Sooting & Moisturizing ini TANPA ALKOHOL loh....Dan tanpa silicon... .Buruan cobain, bisa dibeli saat ini only di @lazada_id. Hi, I challenge you to have moist, flawless, glowing face for 7 days using NATUR Sleeping Mask with natural hyaluronate 🌿. ..........
#happyhellogoodmorningskin
#NaturSkinCare
#NaturxBloggirlsID
@
[email protected]

+ View more details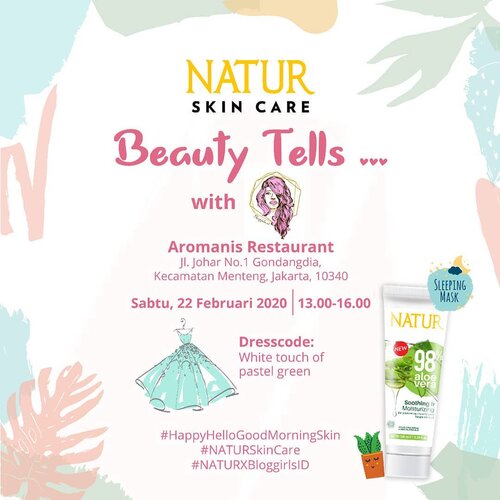 + View more details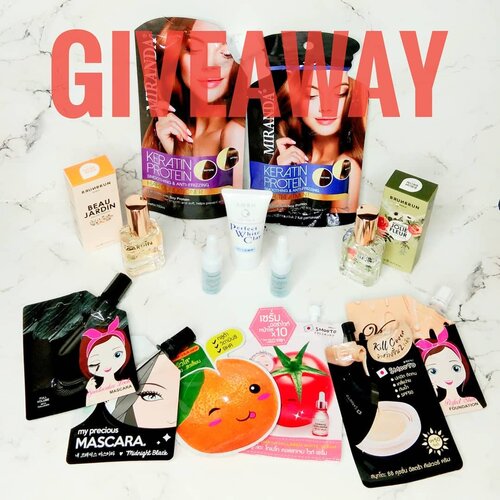 + View more details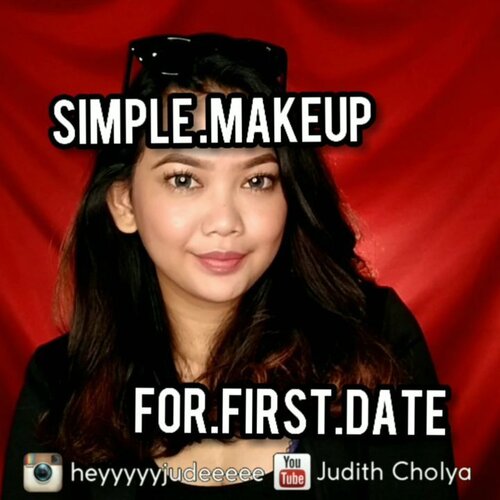 "meet up yuk, tp dandan nya simple aja gausah menor2"
.
.
Zuzur gue gapaham dandan menor tuh gimana.. Karena menurut gue semua makeup gue itu simple gaada yg menor wakaka.. But honestly speaking akhir2 ini aku emang males makeup yg aneh2 sih, I don't even have time buat tuang2 primer, blending2 contour, nunggu setting spray kering, jadi ya most of my makeup look these days ya emang se simple ini 😂 let me break down for u guys:
.
1. Base nya pake @mineralbotanica Air Cushion Foundation - Light
2. Trus di set pake @mineralbotanica Two Way Cake Foundation - Natural
3. Trus aku pake palette nya @mineralbotanica, isinya sebenernya ada highlight, contour, & blush, tp aku cuma pake blush nya doang wkwk se mager itu
4. Lipstick pake @mineralbotanica Vivid Matte Lipstick - Bluebell
5. Udh gitu tinggal pake alis & mascara. Sorry2 aja nih se simple apapun makeup, alis tuh wajib yak wkwk. Trus bulu mata itu senjata gue untuk memikat lelaki (?) Jadi jangan suruh gue untuk skip mascara wakaka
6. Oh iya senjata gue selain bulu mata & hot body (ciegitu), adalah wangi! As you already know, gue kalo pake parfum tuh kayak mandi karena gue mau make sure gue tuh ga bau ketek wkwk, jadi gue meninggalkan kesan pas ketemu cowo, kalo bisa malah wangi gue bikin doi terngiang2, caelah. Jadi disini gue semprot @mineralbotanica Fragrance Mist yg Citrus biar suegerrr
.
.
Well, how was your valentine's day guys? Malmingan kemana nih? Kalo aku sih
#teamkencandimall
, karena anak jakarta paling gampang ya ketemuan di mall, wkwk dimana lagi? .
.
.
.
.
📷 Kameranya Vivo V9
💡 Lightingnya Latour Ringlight
💸Backdropnya beli di @pixmixstore
💻 Editnya di Filmora
📱 Editnya di Quik
📱 Editnya di Inshot
🎶Musicnya Potret - Bagaikan Langit
.
.
.
.
#indobeautysquad
#Bloggirlsid
#BeautygoersID
#Beautiesquad
#Clozetteid
#Beforeafter
#bvloggerid
#muajakarta
#makeuptutorial
#tutorialmakeup
#ivgbeauty
#makeupjunkie
#viral
#viralvideo
#mineralbotanica
#micabeautysquad
#micabeautysquadbatch2
#dreamlovelookmica
#lovebruary
#valentine
#valentines
#valentinesday
#valentinemakeup
#firstdate

+ View more details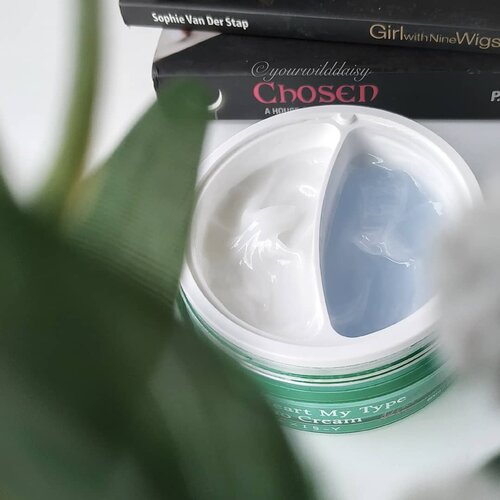 Have a nice weekend everyone ❤ how was your Valentine's day? Yesterday I only spent my time at home, no chocolate no flowers, how sad 😂 but no, I'm not sad!
.
Today I'd love to review a products that have become my favorite lately. Have you ever imagined 2 types of cream in 1 jar? it's Axis-Y Cera-Heart My Type Duo Cream. Consists of 2 types of cream for dry and oily skin areas, sounds very good for those who have combination skin right?
.
🌿 Heartleaf T-Zone Cream
This cream is formulated for oily skin areas. Contains heartleaf which hydrates oily skin. The cream color is bluish and has a gel texture, lightweight and easy to absorb. The smell is quite refreshing and soothing.
.
🌿 Ceramide U-Zone Cream
This cream is formulated for dry skin areas. Contains ceramide that nourishes dry skin. The texture of the cream is thicker than T-cream, has milky white color. Feels rich and very moisturizing.
.
Even though the name is T & U - Zone cream it doesn't mean you have to use it for T or U zone, it can be used as needed. Many people have T-zones are more oily and U-zones are drier, but in my case it's the opposite. I have drier T-zone sometimes even appears dry patches, while my U-zone is oily. So, I use U-Zone cream for my T-zone and T-Zone cream for U-zone.
.
After using it for a month I can say that this is the best cream for my combination skin! The U-Zone cream is able to deal with dry patches on my nose and chin area. While the T-Zone cream even thought has a light texture but is able to provide good hydration for my oily skin area.
.
If you have combination skin, you must try this cream!
.
.
.
Where to buy? @beautyglowing
.
.
#axisy
#axisyindonesia
#moisturizer
#combinationskin
#kbeauty
#koreanbeauty
#kskincare
#koreanskincare
#clozetteID
#bloggirlsid
#kbbvmember
#beauty
#beautyblogger
#beautyreview
#beautycommunity
#skincare
#skincarereview
#skincarecommunity
#skincareroutine
#skincarediary
#skincarelover
#glowingskin
#glowskin
#acneproneskin
#antiacne
#acne
#sensitiveskin
#acnetreatment

+ View more details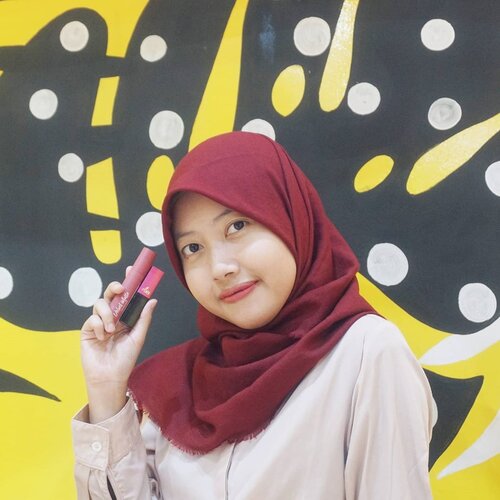 + View more details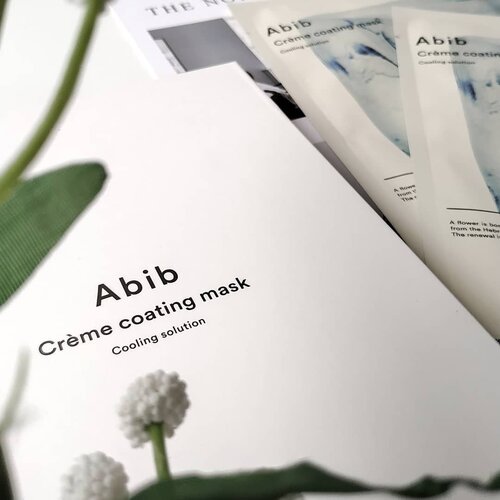 Abib Crème Coating Mask - Cooling Solution
.
Another unique mask that I discovered earlier this year. What's the uniqueness of this mask? The regular sheet mask is submerged in essence, while this mask is coated with cream essence. This is certainly more practical and reduce the mess due to the drippings essence.
.
This cooling solution variant claims to cool down your skin temperature & soothe irritated skin, it seems to be very suitable for use during summer & for sensitive skin.
.
Packed in plastic which is bigger than the usual sheet mask packaging. When I opened the packaging, I found another clear plastic package inside. 2 pieces type, each sheet are protected with film. When I open the protective film, it feels like peeling off a sticker and then sticking it on my face. It felt very strange at first, but later I found out that this was a fairly easy and practical way, and no more messy essence.
.
I thought that this mask would have a cooling sensation, seeing some soothing ingredients like Centella Asiatica & Tea Tree, but apparently during the use I didn't feel any cooling sensation.
.
After 20 minutes I took the mask and the cooling sensation suddenly appears and I love it! when I massage the remaining creamy essence it turns into water droplets, and it's so soothing!
.
How was the results? As its claim! This mask instantly reduces the redness and cool down my irritated skin, besides that my skin feels moist and well hydrated.
.
I highly recommend this mask, for those of you who don't like "wet" sheet masks and need a good mask for skin irritation.
.
I'll be back with the other variant, the tone-up solution, see ya 😏
.
.
#abib
#creamecoatingmask
#abibmask
#abibsheetmask
#kbeauty
#koreanbeauty
#kskincare
#koreanskincare
#koreanmask
#koreansheetmask
#clozetteID
#bloggirlsid
#kbbvmember
#beauty
#beautyblogger
#beautyreview
#beautycommunity
#skincare
#skincarereview
#skincarecommunity
#skincareroutine
#skincarediary
#skincarelover
#sheetmask
#sheetmaskreview
#mask
#maskreview
#sheetmasklover
#sheetmasksddict

+ View more details

loading ...
Back To Top