loading...
Search
3 RESULTS FOR BOSSBABEBBCREAM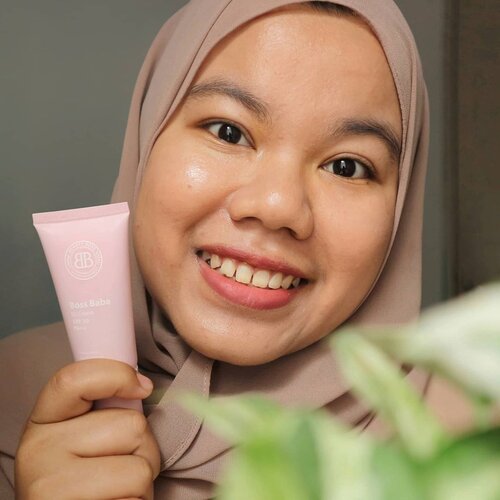 Makeup Rasa Skincare⠀===================⠀⠀Siapa sih yang nggak suka kalo dikasih yang praktis-praktis. Salah satunya adalah mendapatkan manfaat dua jenis produk dalam satu produk aja. Pakai makeup tapi dapet manfaat seperti pakai skincare. Yap, kurang lebih gitulah intinya 🌾⠀⠀Boss Babe BB Cream dari @beautyboss.co.id ini mempunyai kandungan yang bisa merawat kulit seperti produk skincare yang biasa kita pakai. Selain itu, bb cream ini juga mengandunga SPF 30 PA ++. 💇🏻‍♀️⠀⠀Aku punya yang shade honey. Shade ini adalah shade tergelap yang dimiliki Boss Babe BB Cream. Sayangnya shade ini agak sedikit terang di kulit aku. 🤷🏻‍♀️ Kalau dari segi performanya sih, aku suka. Dia memberikan hasil complexion yang semi matte di kulit aku. 💦 Ketika dipakai aktivitas seharian pun, performanya masih bagus. Nggak membuat produksi sebum jadi berlebih. ⠀⠀Kalau udah mengandung SPF 30, apakah tetep pakai sunscreen sebelum pakai BB Cream ini? Ehehe, cerita lengkap seputar performa BB cream ini sebenernya udah aku tulis di blog. Kalau mau tau jawabannya cek linknya di bio 🙆🏻‍♀️⠀⠀
#MakeupRasaSkincare
#BossBabeBBcream
#beautyBossID
⠀
#Clozetteid
⠀
+ View more details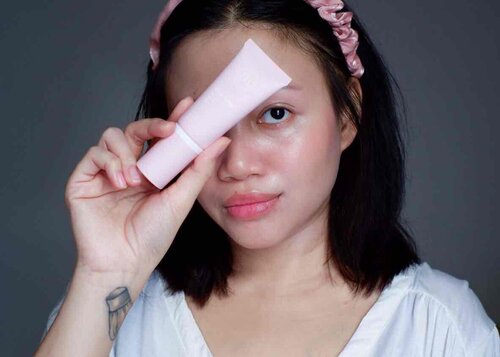 @beautyboss.co.id BB cream
Heylooo! Beauty Boss baru ngeluarin produk baru nih, setelah sukses sama sheet-mask nya yg fenomenal itu mereka sekarang launching BB Cream juga
Kemasan BB cream ini tube berwarna pink yg dilengkapi sama pump gitu
BB Cream nya beauty boss ini tersedia 3 shade:
Almond - Neutral Undertone
Rosie - Pink Undertone
Honey - Yellow Undertone
Coverage nya ini light to medium, buildable juga sih menurut gue. Tenang bund, BB Cream ini udah BPOM, Paraben Free, Cruelty Free dan Vegan jadi aman 👌🏻😌
Gue udah tulis lengkap loh di blog, ada foto before after plus gimana hasil nya di wajah gue setelah pemakaian kurang lebih 4jam dengan segala kegiatan ibu ibu ala gue~
Yuk ah link nya ada di bio ✨
#BeautyBossID
#BossBabeBBCream
#MakeupRasaSkincare
#clozetteid
+ View more details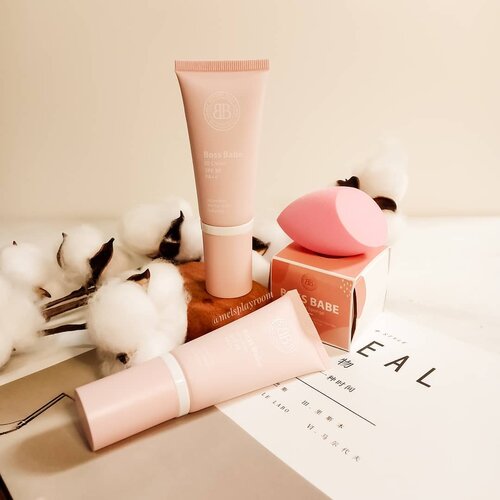 ✨ 𝐁𝐨𝐬𝐬 𝐁𝐚𝐛𝐞 𝐁𝐁 𝐂𝐫𝐞𝐚𝐦➖ A hybrid skincare and makeup in one product. Consist of 3 varians:- Rosie, pink undertone- Almond, neutral undertone- Honey, yellow undertone⭐ 𝐈𝐧𝐠𝐫𝐞𝐝𝐢𝐞𝐧𝐭𝐬Marrubium Vulgaris ExtractRed AlgaeCherry Blossom ExtractSqualaneVitamin ETitanium DioxideEthyhexyl Methoxcynnamate💧𝐓𝐞𝐱𝐭𝐮𝐫𝐞 & 𝐀𝐫𝐨𝐦𝐚The texture is very light yet good spreability. Absorb pretty quickly without much effort. It does have a pleasant aroma to my nose.👍 𝐋𝐢𝐤𝐞𝐬Comes in sweet and cute pink tube with airless pump applicator. Make it more efficient and hygienic to use.It has SPF 30 PA++ for skin protection so we can directly replace the sunscreen step with this BB Cream.Lightweight formula, good oil control, and staying power for about 5 hours.A hybrid sunscreen inside and the moisture effect thanks to Squalane and Vitamin E.The claim said that it has a dewy look finish but in my experience with my combination skin, the finish is in semi-matte look but still okay for me.👎 𝐃𝐢𝐬𝐥𝐢𝐤𝐞𝐬The coverage is sheer to medium and not buildable. So we still need pore primer and concealer to have a flawless look.❗Check my HL story for GRWM video or my link in bio to read a thorough review in my blog.🗒️ 𝐎𝐭𝐡𝐞𝐫 𝐈𝐧𝐟𝐨𝐫𝐦𝐚𝐭𝐢𝐨𝐧𝐬🏷️ 1̶8̶0̶k̶ ➡️ 153k ($$)🧴 30gr⏳ N/A📇 BPOM certified🐰 Cruelty free🍃 Vegan
#melsplayroom
#BeautyBossID
#BossBabeBBCream
#MakeupRasaSkincare
+ View more details

loading ...
Back To Top