loading...
Search
156 RESULTS FOR CHARISSTORE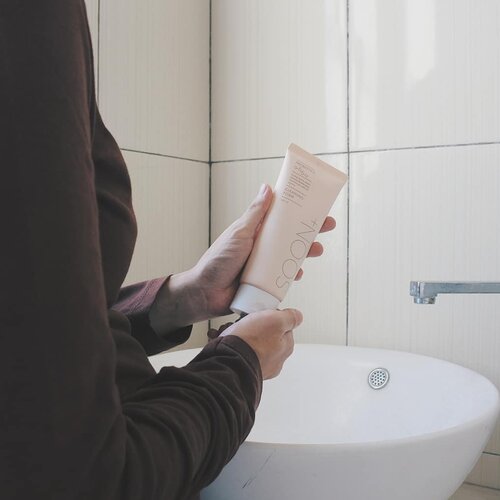 + View more details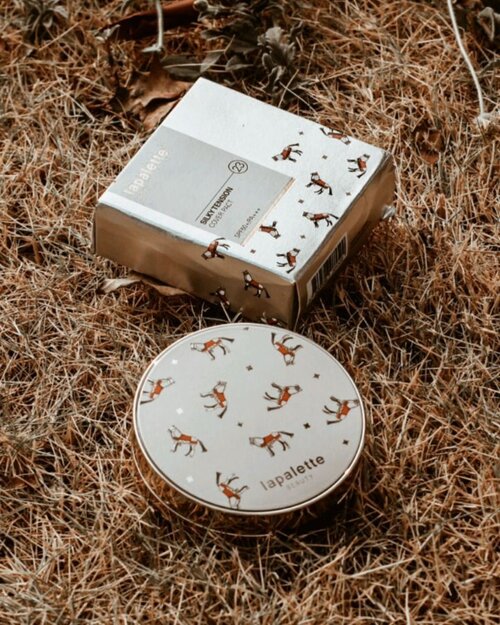 + View more details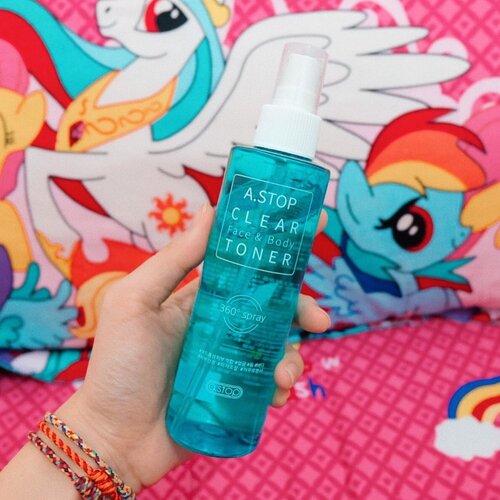 [Favorite] Say hi to my favorite toner atm: @a.stop2man Clear Face & Body Toner 🤗 Untuk yang mageran pasti suka deh sama toner yang bentuknya spray gini, apa cuma aku doang? 😅 Biasanya aku langsung semprotin ini ke muka (swipe to see). Spraynya lumayan langsung menyebar dan cukup 4-5 spray sih, tapi kalau mau pake kapas juga bisa kok. Jadi si toner ini bisa dipake untuk wajah dan seluruh badan, kan biasanya punggung sama bagian dada juga suka ada jerawatnya tuh. You should try this, semprotannya bisa muter 360 derajat, jadi bisa dipake untuk semprot langsung ke punggung 👌🏻 Toner ini mengandung AHA yang bisa mengangkat kulit mati, jadinya kulit jadi nggak kusam. Menurutku ini cukup gentle untuk dipake tiap hari, karena di aku ga ada iritasi gitu. Mukaku juga jadi jarang merah-merah atau jerawatan lagi, makanya cinta banget 😭 Dia juga ada soothing effect dan antibacterialnya, kalo untuk efek ke komedo/ pori-pori sih aku ga ngerasain apa-apa sih 🤔Btw, ini bisa dibeli di @hicharis_official shop aku dan guess what! Hari ini diskon 50% jadi cuma 149ribu 😭😭 Visit link ini
http://hicharis.net/japobs/qtJ
untuk beli yaaa (aku bakal taro di bio juga) 💖
#AStopClearToner
#CharisCeleb
@charis_celeb
#charis
#charisapp
#charisstore
#skincareroutine...
#spraytoner
#clozetteid
#skincareaddict
#minireview
#acneprone
#acneproneskin
#ahatoner
#beautybloggerindonesia
#bloggerperempuan
#koreanskincare
#glowingskin
#뷰티 #뷰티스타그램 #에이스톱 #미스트토너 #스킨케어
+ View more details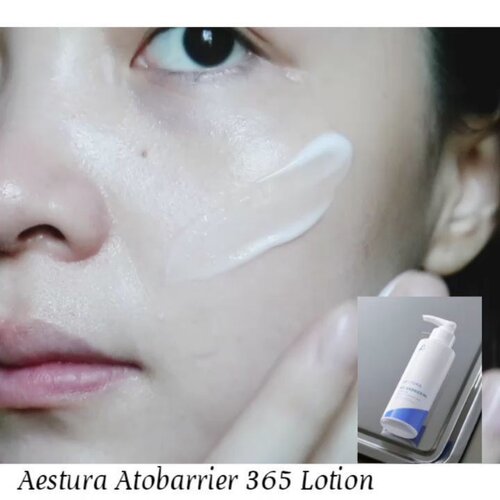 𝐀𝐭𝐨𝐛𝐚𝐫𝐫𝐢𝐞𝐫 𝟑𝟔𝟓 𝐋𝐨𝐭𝐢𝐨𝐧 (Score 4/5)𝑷𝒂𝒓𝒂𝒃𝒆𝒏 𝑭𝒓𝒆𝒆𝑨𝒍𝒄𝒐𝒉𝒐𝒍 𝑭𝒓𝒆𝒆𝑭𝒓𝒂𝒈𝒓𝒂𝒏𝒄𝒆 𝑭𝒓𝒆𝒆𝑺𝒊𝒍𝒊𝒄𝒐𝒏𝒆 ❌I got asked alot about the difference between Lotion and Emulsion, which basically are the same --- you know Korean skincares always seem to come up with different term ehek.Lotion/Emulsion is a lightweight version of cream moisturizer that's more suitable for oilier skin. However, it still is sooo possible to be worn for those who have drier skin. As for me, I like to use it prior to heavier moisturizer (at night time ) to give my skin an extra boost of hydration. Wait what, is it going to be so thick, aint it? Indeed but who cares as long as I wake up with a plumped skin💁Good news is, I just discovered that Aestura Atobarrier 365 Lotion won the 1st place of Glowpick's Consumer Beauty Awards of the first half of 2019, followed by Dr.G & Scinic. Kudoss!! Texture-wise, it's more of a creamy-type & a bit more dense than I thought it would be. It melts right away when touched the skin and is so easily spread that it somehow turns to be watery. It sinks in nicely in to my skin, and smoothed out my dry area in a blink of an eye. It felt emollient but not heavy when applied. I could apply it for like 3-4 layers when my skin feels super dry, yet it doesnt make my face looking greasy.Since it has light moisturizer texture, i think it is also suitable for oilier skin too as a day cream worn underneath sunscreen.Overall, Aestura products worked quite well for me - this lotion ,specifically, also didn't trigger any sensitivities, and left my skin super moisturized.The easiest way to purchase @aestura.official[50% SALE]
https://hicharis.net/thebeautywimp/gZi
#AESTURA
#ATOBARRIER365LOTION
#AMOREPACIFIC
#charis
#CHARISSTORE
#charisAPP
@charis_official
+ View more details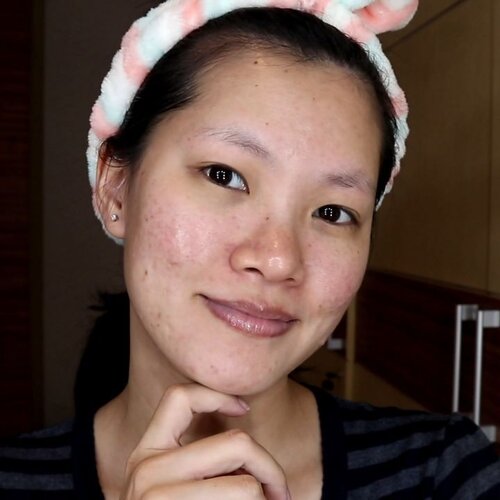 + View more details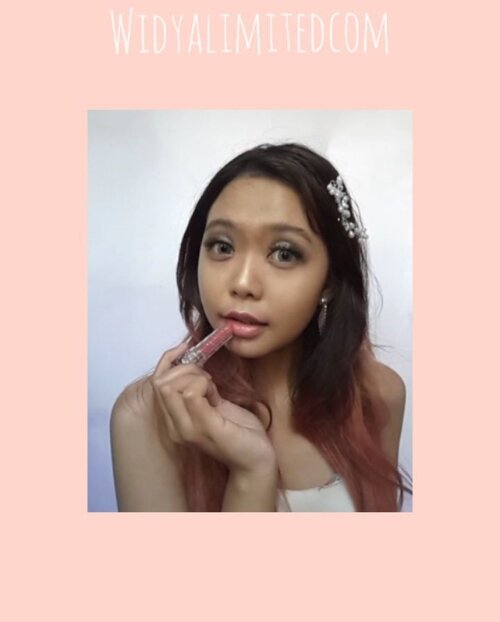 + View more details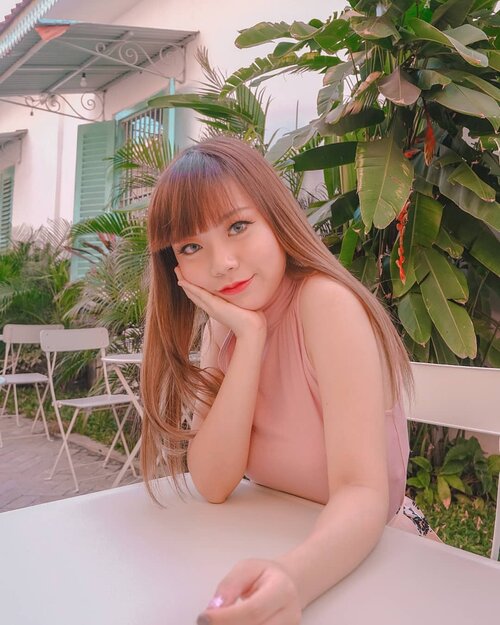 + View more details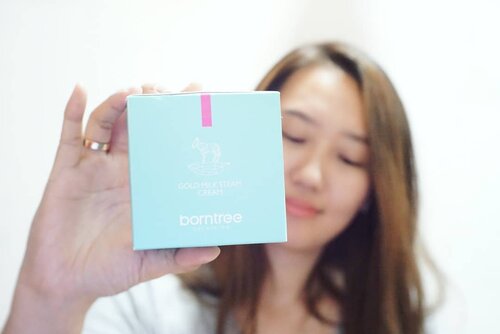 Review lengkap Borntree Goat Milk Steam Cream ini sudah ada di blog.
.
Cerita sedikit, jadi cream ini itu selain ukurannya super gede, juga multifungsi, bisa buat wajah dan badan, terus juga ada bahan yang lagi hits buat mencerahkan yakni Niaciamide.
.
Holy grail banget, apalagi belakangan kulitku rada berwarna akibat banyak beraktivitas di luar ruangan. Jadi buat balikin belang-belang, sama cerahin balik kulit ini mayan banget, terus isinya kan juga banyak jadi awet.
.
Bisa dibeli di: GOLD MILK STEAM CREAM
https://hicharis.net/innovamei/g9F
.
#CHARIS
#BORNTREE
#CHARISSTORE
#charisAPP
@hicharis_official @charis_celeb
#GOLDMILKSTEAMCREAM
#clozetteid
#skincare
+ View more details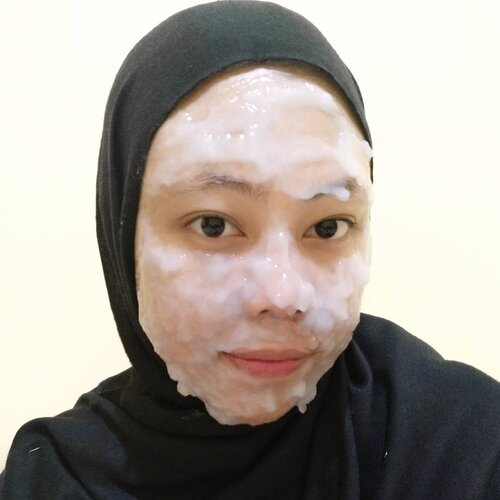 + View more details

loading ...
Back To Top