loading...
Search
794 RESULTS FOR CALMING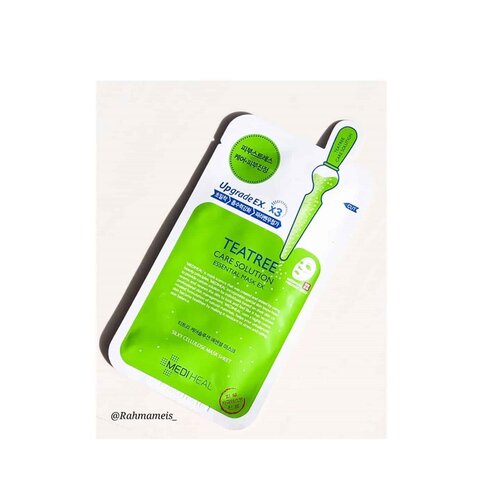 #reviews
MEDIHEAL "Care Solution Essential Mask EX"...Teatree Mask is a mask that can irritate and refresh the skin without feeling sticky after you use it... 💦TEXTURE AND SCENT: In terms of texture, this mask is white like a wet tissue and has a clear, rather thick essence... 📦PACKAGING: In terms of packaging the mask is wrapped in green and white plastic, according to the color of the tea. Good size and practical. 🍃 HOW TO USE: Rub the toner on the face that has been cleaned. Remove and remove the mask from the package, and put the sheet on the face. Rest comfortably for 10 - 20 minutes then take off the mask...🍁Review: Masks are very useful masks to overcome skin problems such as acne and oily skin. I wear this when the skin is problematic, the effect of moisturizing and calming the skin is very felt. The essence that I use a lot after wearing these masks, is applied over the surface of the mask for maximum results. I recommend using this mask for oily skin with extra tea tree which is known to be able to control excess oil... 🌿INGREDIENTS: Water, tea tree leaf oil, tea tree extract, willow bark extract, centella asiatica extract, hottuynia cordata extract, soybean seed extract, pea extract, sage extract, lavender extract, matricaria extract, rosemary extract, cymbopogon schoenanthus extract, Boswellia serrata resin extract , glycerin, propanediol, 1,2 hexanediol, xanthan gum, butylene glycol, panthenol, trehalose, betaine, carbomer, allantoin, polysorbate 80, arginine, disodium EDTA, dipotassium glycyrrhizate, tocopheryl acetate...🙌🏻 Attention: The above review is based on my experience, and the results depend on each of your skin...🙏 How about you? Attracted to try it ???... 🌟 Rate: 5/5..🔖 Buy at @altheakorea
+ View more details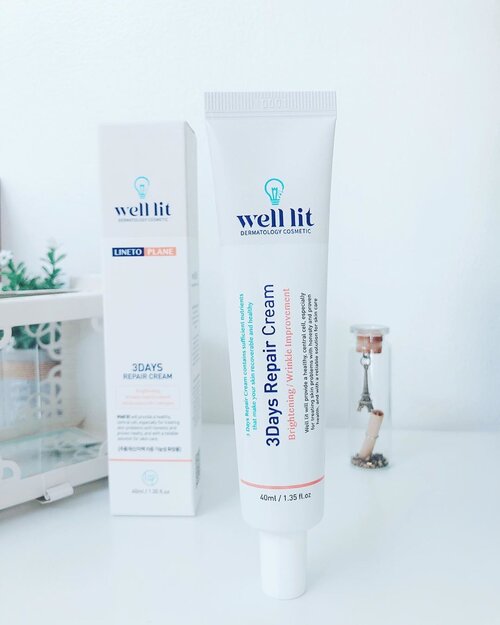 WELL LIT 3 DAYS REPAIR CREAM @l2pofficial ••••••@charis_celeb @hicharis_official ••••• Dari namanya aja bikin penasaran 😍 apalagi aku emang akan selalu excited dengan skincare yang menonjolkan repairing, soothing, calming 😍 udah deh langsung lemah dan bucin 🤣•••••Cream ini star ingredientsnya Centella Asiatica ☘️ tau dong segimana aku bucin banget sama cica 💚 ga cuman centella asiatica, ada Adenoside, Niacinamide, Madecassoside, Ceramide NP, Squalane, Panthenol, Panax ginseng Berry extract dan Beta-Glucan sebagai active ingredients di dalam cream ini 😍••••••Omooo omoo ini semua kesukaan kulitku 😍 kulitku kan gampang redness dan sensitive 🤔Selain itu cream ini non sticky formula, anti aging effect 😍 karena ada Adenoside dan Pentapeptide yang manakita tau kalo Ingredients ini FDA Approved ✨ Brightening skin tone manfaat dari Niacinamide ⭐️•••••Apa betul claimnya 3 days repair? Di aku pribadi aku cukup amazed karena pemakaian pertama aja bangun tidur kulitku jadi kalem ga merah merah lagi (btw, aku pakainya di skincare routine malam ya) nah setelah 3 hari pemakaian kulitku jauh kalem dan ampir 90% kemerahan ilang kulitku lebih supple, lembab dan kenyal, aku notice jidatku yang suka kerung2 garis halusnya jauh berkurang 😍••••••Terus kamu cuman pake selama 3 hari? Enggak dong, aku masi pakai sampai saat ini di slot night cream. Namun sesuai namanya 3 days repair emang bener sih 3 hari kita bisa liat kemerahan jauh berkurang sampai 90% (based on my skin) •••••••Kalo kulitmu gampang kemerahan dan lagi nyari produk untuk reduce redness, kamu bisa coba produk ini. Bisa di klik Link di Bio , kamu bisa beli di Charis Shop aku harganya lagi diskon 😍 cuss belanjaaa 🛒 •••••••Oiya, produk ini pake sedikit aja bisa mengcover semuka loh jadi irit dan hemat gaes 🎈
+ View more details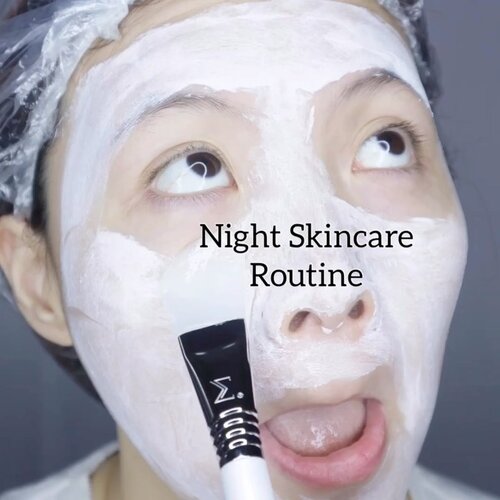 Skincare-an berasa fancy bener coy pake brush segala jujur aja 😂Jadi ini Night Skincare Routine full pake newly designed skincare brush dari @sigmabrushesTotal ada 6 brushes yang bisa kalian beli individually (berdasar kebutuhan aja)•* S01 Clay/Mud Mask™ - Apply thick masks onto skin* S02 Spatula™ - Scoop + mix skincare products * S05 Moisturizer™ - Gently apply moisturizer * S10 Serum™ - $16 USD Evenly apply liquid + gel serums * S15 Gel Mask™ - Swirl gel masks onto skin* S20 Eye Cream™ - Apply eye cream without tugging••Jadi pake skincare brush Sigma ini bisa mengurangi tugging on the skin. Tekanan gitu biar ga mudah keriput.Lebih higienis karena terhindar dari bakteri tangan kita.Handle brush nya juga semua dijamin waterproof jadi ga mudah lepas tu kepala sm badan wkwk•And as usual ,All Sigma brushes are cruelty free, vegan along with 2 years warranty & hand-crafted--no two will be identical.•••Skincares I used in the video :Mask @joylabbeauty whipped cream maskToner @thayersnatural @naruko.indonesia Serum @makeprem x @credithink tamanu calming serumMoisturizer @always_be_pure Sleeping mask @lacoco.id
+ View more details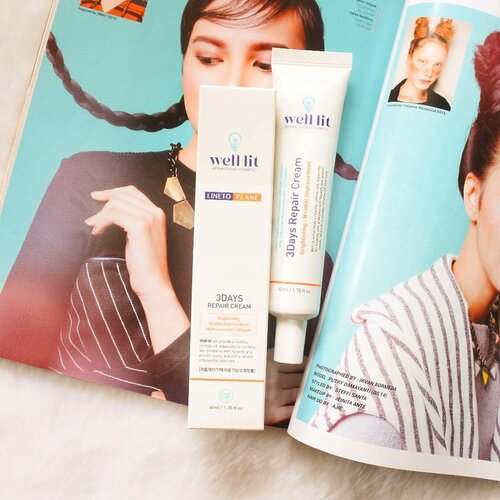 Hampir kelupaan klo aku mau update tentang 3 Days Repair Cream ini yang mengklaim dapat mencerahkan, mengatasi wrinkle, memperbaiki kulit dan menjadikan kulit tampak lebih sehat. Dengan active inggredients berupa Madecassoside, Ceramide NP, Niacinamide dan Centella Asiatica. Produk ini pun diklaim cocok digunakan untuk semua jenis kulit bahkan untuk kulit sensitif sekalipun
.
Penggunaannya kurang lebih sama seperti moisturizer yaa. Dengan tekstur yang ringan, mudah meresap dan aroma harum yang sangat soft. Produknya ini super melembapkan kulit. Kalau dikulit ada luka bekas jerawat yang aktif, pertama kali produknya di apply akan berasa sedikit perih
.
Sementara itu untuk hasilnya setelah dipakai selama 3 hari, paling berasa adalah kulit jadi super lembap. Juga instan bikin kulit yang lagi meradang (merah-merah karena jerawat) jadi lebih calming. Sementara itu untuk mengurangi wrinkle maupun mencerahkan kulit hasilnya belum terlihat signifikan. Mungkin aku harus pakai produknya lebih lama lagi agar hasilnya maksimal 😉
.
Oia harga 3 Days Repair Cream Well Lit ini IDR 390.000 (after discount). Dan dapat dibeli disini:
https://hicharis.net/misskarulina/HMs
.
.
#charis
#charisceleb
#skincare
#beautyblogger
#bandungbeautyblogger
#clozetteid

+ View more details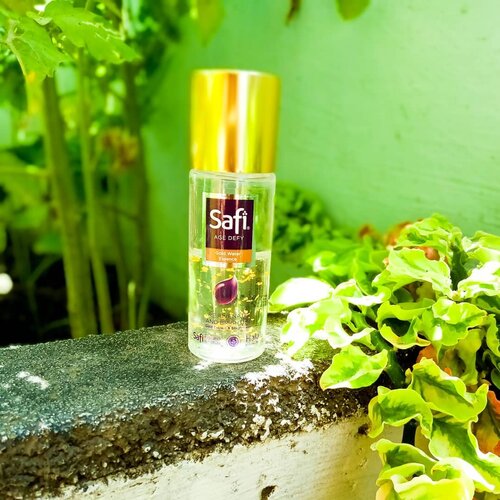 🌵SAFI AGE DEFY "gold water essence"🌵 Hello
I was given the opportunity from the female daily to try safi gold water essence products. It's interesting to discuss local brands like this ... super excited
.
.
.
.
. 🌵TEXTURE AND SCENT: In terms of texture I see this essence is not liquid like most other essence. It has a thick texture and there is a gold flask, you can see in slide number two. For the fragrance is very friendly with my smell. The fragrance of a calm flower
.
.
.
.
. 📦PACKINGAN: In terms of packaging this product is made of plastic and has a rotating lid in gold. I do not like it in terms of packaging that travel size, to issue essence is difficult. But I see for the full size they provide pump bottles that can make it easier for us to get the product out
.
.
.
.
. 🌻 HOW TO USE: After cleansing the skin, use the toner down first, then apply this essence by patting your skin. So that the essence is completely absorbed, then you can apply serum and moisturizer
.
.
.
.
.
. 🍁Review: First I used this essence I immediately liked. make my facial skin moist longer because of the BIO HYALURONIC content that can moisturize the skin .. The essence is thick but right when applied it immediately absorbs and isn't sticky. Rate: 4.5 / 5
Thank you @femaledailynetwork @safiindonesia
.
.
.
.
Tags
#skincareroutine
#skincarejunkie
#skincarereviews
#skincarelover
#skinroutine
#kbeauty
#skincare
#asianbeauty
#skincarecommunity
#skincarediary
#beautyproducts
#skincareobsessed
#skincareproduct
#abcommunity
#skincareregime
#rasianbeauty
#Clozetteid
#soconetwork
+ View more details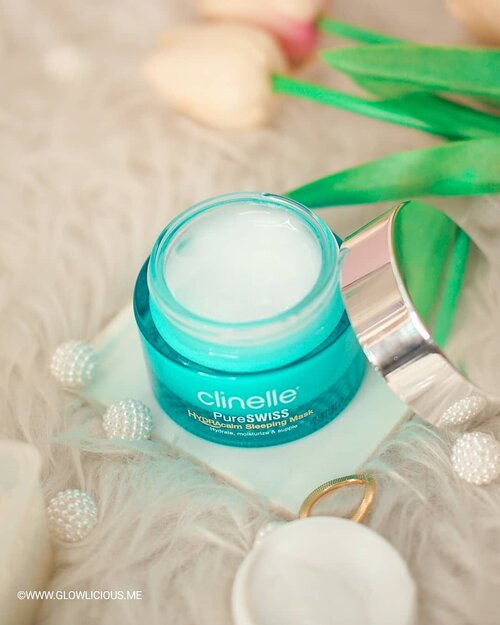 + View more details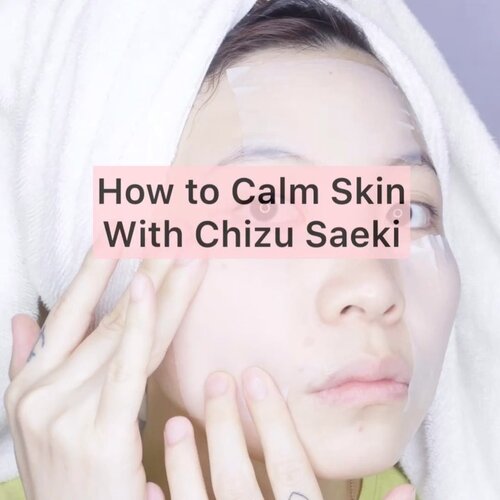 + View more details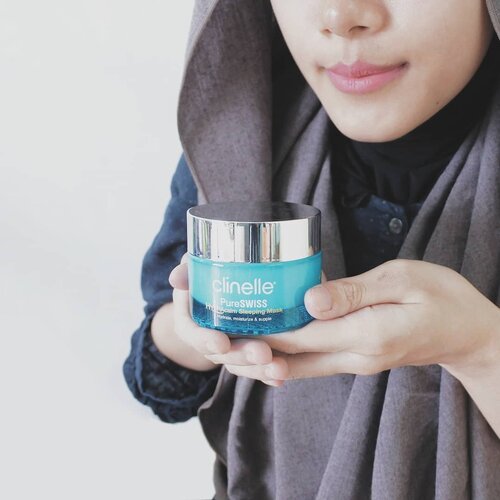 + View more details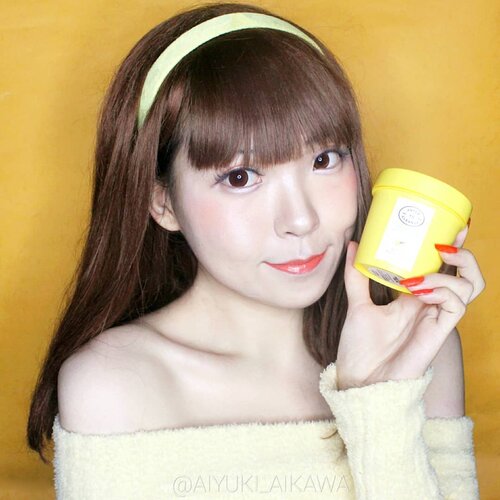 Hello beauty-fellas! Lately i've got so many package from Seoul with unique K-Beauty products inside. And i was so amazed by the products performance. You know, one thing i love the most about Korea is their Beauty products. And lucky me got a chance to try so many K-Beauty products that not available in Indonesia..I have a recommendations for K-Beauty Products i want to share with you guys, so let's start from Juice to Cleanse : Water Wash Balm. I've tried
#CalmingCleanWater
&
#PowderWash
from the same brand last month, and now i've got a chance to try Water Wash Balm, a watery cleansing balm that gently melts away makeup, easily remove makeup and leaving our skin hydrated and feel smooth. I'm so excited to try this, and knowing that @juicetocleanse_official always made an amazing and innovative cleansing products. Powder, liquid, and balm! .Ok, let's talk about its packaging. Look so cute with yellow colour and pot shape, containts 200gr of cleansing balm inside. Apply on the skin, and give a gentle massage to melt down the makeup, then you'll see a foam appears with little water, rub your face softly. Continue wash off your face with water. (swipe right to see the details). I can say this cleansing balm can remove your makeup easily. I thought it has heavy formula, but i was wrong after all. It has lightweight formula and make my skin feel so hydrated and smooth. .If you want to buy this product, you can save USD -3.90 (USD 29.90 👉 26.00) using AIYUKI8's Exclusive Offers through :
https://hicharis.net/AIYUKI...@hicharis_official
#Charis
#CharisCeleb
#JuicetoCleanse
#WaterWashBalm
#JuicetoCleanseWaterWasbBalm
#KoreanBeauty
#KBeauty
#Korean
#Koreanskincare
#KoreanMakeup
#BeautyBlogger
#BeautyVlogger
#clozetteid
#Makeup
#Cosmetics
#style
#Blogger
#Blog
#Beauty
#girls
#メイク  #ヘアアレンジ 
#makeup
#style
#girl
#beauty
#kawaii
  #ファッション  #かわいい
+ View more details

loading ...
Back To Top