loading...
Search
7 RESULTS FOR CALMINGCLEANWATER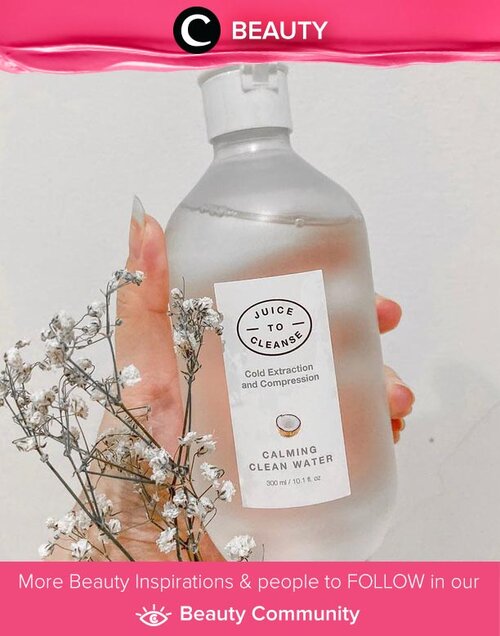 Calming Clean Water dari Juice to Cleanse ini benar-benar memiliki formula yang calming dan mampu menghapus makeup tanpa meninggalkan residu, lho, Clozetters! Image shared by Clozette Ambassador @reginabundiarti. Simak Beauty Update ala clozetters lainnya hari ini di Beauty Community. Yuk, share produk favorit dan makeup look kamu bersama Clozette.

+ View more details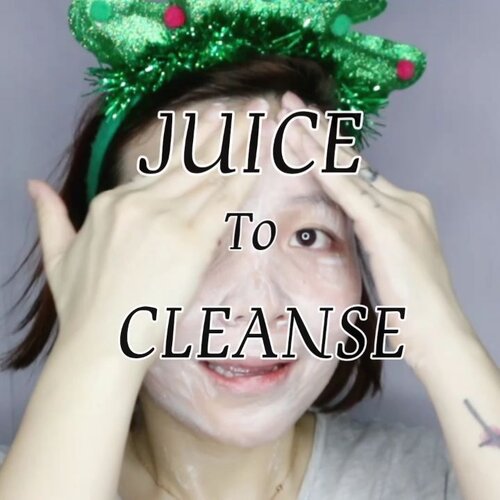 JUICE TO CLEANSE____ • Calming Clean WaterIni adalah new fav cleansing water! Teksturnya kayak biasa, bening kayak air & there's no offputting smell whatsoever . Formulanya enaaaak nya pool yaelah, lembuut dan adem diwajah. Padahal gak ada alkoholnya. It feels like a magic water in a bottle. It removes dirt & impurities sooo well, bahkan seharian di rumah pun ini bagian leher pasti item2 jyjyg keangkat.Packaging-wise, do i really have to discuss it? It looks like a fancy glass bottle in a glance, aint it? While In fact it made of a plastic ✨Isinya juga 300 ml, banyaaaak banget. Tapi memang bulky ya kemasannya jd kl mau travelling hrs di taruh share in bottle.*Price : 255.000 (after disc)
hicharis.net/thebeautywimp/IiZ_•
Powder WashA facial wash in a powder form--- okay, it's a new thing for me. And the first top ingredients at the list is corn starch 😄 since it doesnt contain synthetic fragrance, when you put your nose near the powder you could smell the subtly corn strach-y smell wkwk.It dissipates quick though once it gets rinsed off.This cleanser also provides a gentle exfoliation , hence they recommend to use this ideally 1-2 times a week.Since the texture is powder, it becomes a foam once it gets contacted with water.The formula is quite gentle and doesnt strip off my skin. It easily washed off and doesnt leave any residue afterwards. Skin feels clean but not 'that' squaeky clean. Since it comes in a small sachet, it is so easy to carry and throw in your pouch.*Price : 300.000 (after disc)
hicharis.net/thebeautywimp/

[email protected]

_celeb
@hicharis_official
+ View more details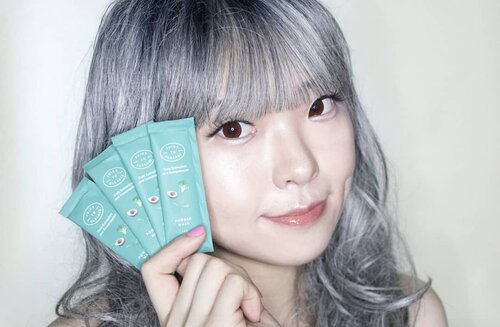 Still about @juicetocleanse_officialIn my previous post i've uploaded about Calming Clean Water with liquid texture to removes makeup. And then i have powder-type-cleanser. I never try this kind of cleanser before, and i've tried to remove my makeup using Juice to Cleanse Powder Wash. In the end i was surprised because the powder blend well with water, and remove makeup properly..How to use : Get a small size of powder on your palm, add water and rub the face until it gets foamy. Scrub and massage. Then gently rinse the face with warm
[email protected]
_official always bring 'simple & clean' look as the packaging for their products..One thing that i love about this powder wash is : it makes my skin feel smooth and effectively removing makeup, also exfoliate my dead skin cells, moisturize my skin without irritations. I told you before, @juicetocleanse_official always offers low-irritant formula and free of harmful ingredients. Also does not contain synthetic fragrance or colorant..Nutty fragrance of powder is from the scent of juicy green (plants), and the yellow powder colour is the colour of pure vitamin C. This product does not contain synthetic.
https://hicharis.net/

[email protected]

_official
@juicetocleanse
#Charis
#CharisCeleb
#JuicetatoCleanse
#PowderWash
#KoreanBeauty
#KBeauty
#Korean
#Koreanskincare
#KoreanMakeup
#skincare
#
#BeautyBlogger
#BeautyVlogger
#clozetteid
#Makeup
#Cosmetics
#Cosmetic
#style
#Blogger
#Blog
#Beauty
#girls
#メイク  #ヘアアレンジ 
#makeup
#style
#girl
#beauty
#kawaii
  #ファッション  #かわいい
+ View more details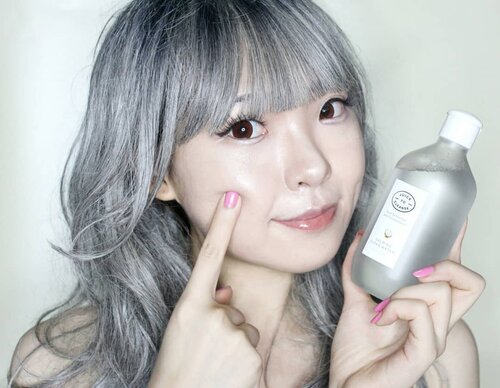 + View more details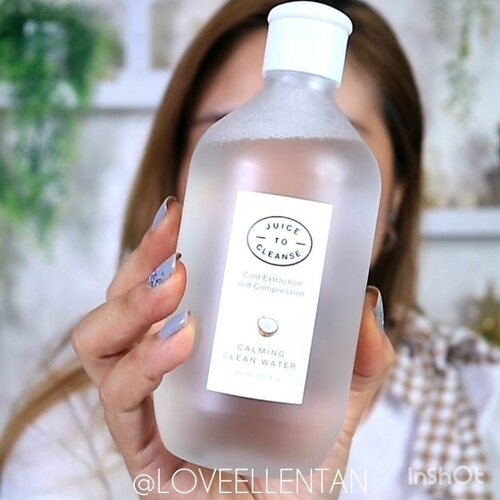 + View more details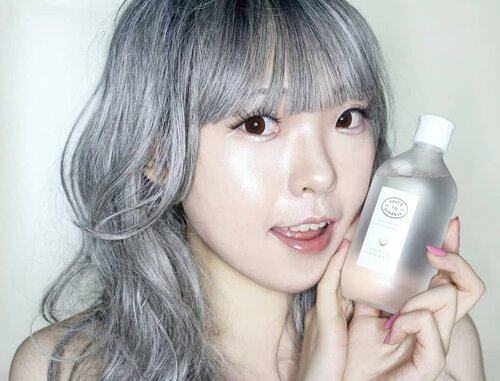 + View more details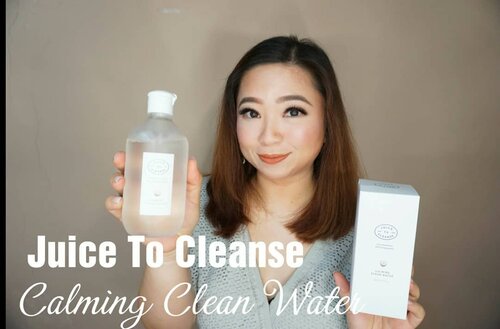 + View more details

loading ...
Back To Top