loading...
Search
15 RESULTS FOR CELLISKINDAYRIES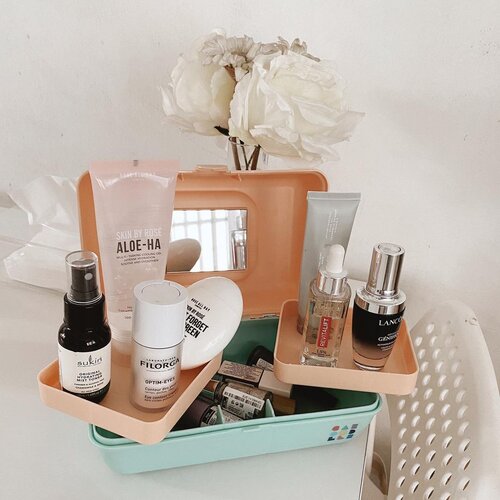 Another day, another skincare. You know I'd like to try new skincare and I know most woman stumble upon new skincare once in a while, so, which one is your fave skincare so far? Let me know below 👇🏻I'd like to try them if I haven't yet.
#CelliSkindayries
+ View more details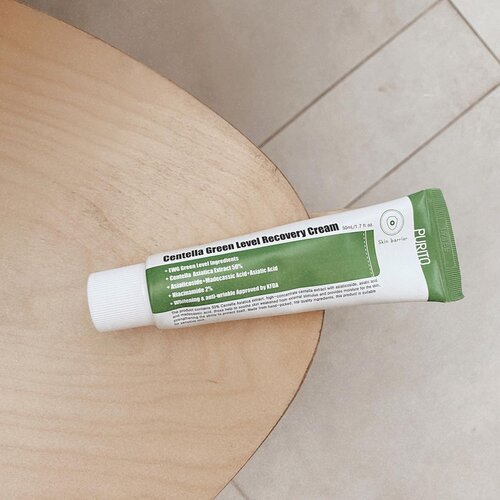 SKIN 911!Saat kulit butuh emergency kit yang cepat, Centella Green Level Recovery Cream ini jadi salah satu go-to gue. Jadi gue pernah coba pas bgt lg kulit meradang kelamaan pake masker, pake satu hari aja besoknya langsung ilang kemerahan tadi. Pake ini juga buat bruntusan so far so good, selain itu bisa membantu mengeringkan jerawat. Kandungannya:Ekstrak centella asiatica (50%)NiaciamidaMadecassic acid, Asiaticoside, Asiatic acid-🪴Vegan & Cruelty free🪴pH6.8🪴Fragrance freeUntuk kulit kombinasi atau berminyak (acne prone) kayak gue ini cukup cocok. Menurut gue setelah jerawat dan kemerahan mereda ini bisa jadi moisturizer biasa aja utk pagi & malam. -
#CelliSkinDayries
+ View more details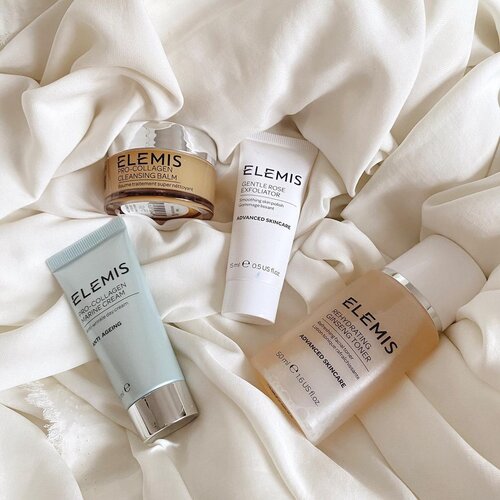 Finally it's time to do quick review on this UK skincare! Well, it's here already! @elemis_id -ProCollagen cleansing balm: Never like cleansinf balm before. But this one I approve. Not sticky, loving the aroma, and cleanse away most of dirt but for me I still need water at the end hehe. ProCollage Marine Cream:Anti aging cream that easy and fast to absorb on my skin. The aroma a tiny bit too strong for me but not a problem tho.Gentle Rose Exfoliator:I think this one my fave from this range. With tiny beads that scrub the dirt away, I feel like it really does cleanse and putt off my old skin. Bye bye! Rehydrating Ginseng Toner:It's good. The smell's fine, also feel refresh after using it, and easy on the skin. So I think it's okay for the sensitive skin. -
#CelliSkinDayries
#elemis
#ClozetteID
+ View more details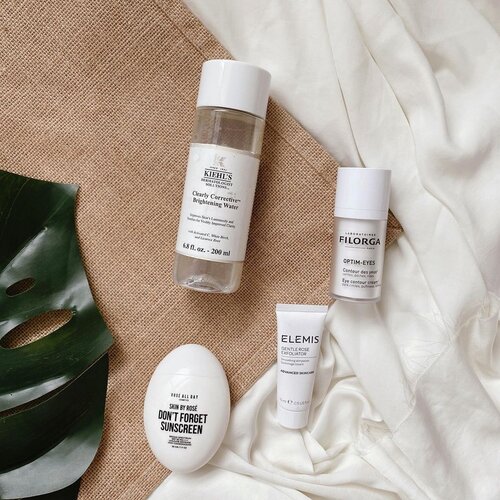 Current skincare to go. Easy, light, and what most important all fit onto my skin type. So no fussy!Tip: always check is there any ingredient that didnt match with your skin before buy any skincare (!)-
#CelliSkinDayries
#ClozetteID
+ View more details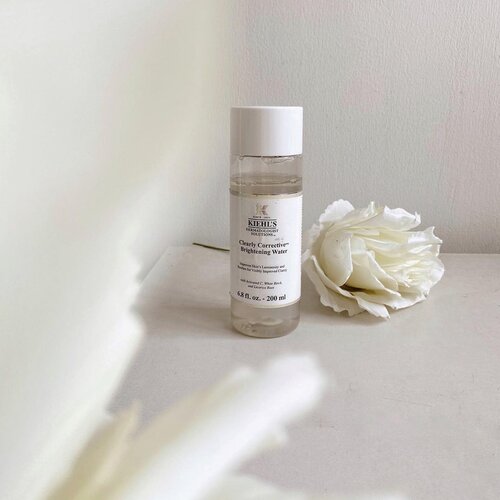 QUICK REVIEWKiehl's Clearly Corrective Brightening Water____Toner ini sudah aku pakai +- 12 hari. Mengandung activated C, White Birch, dan Licorice root. Toner ini menjanjikan wajah lebih cerah, lembut dan memperbaiki dan meratakan warna kulit.-Untuk aku yang selalu suka dengan toner, karena seger banget aja gitu hehe dan kulitku yg Acne prone cenderung kusam, rasanya perlu dicoba nih biar lebih "cling" muka gue hehehehe.-Jujur pertama pakai tertarik karena ya merknya Kiehl's dan so far selalu puas dengan produk mereka. Pertama digunakan yg paling kerasa itu segerrr. Plus, rasanya hydrating banget. Gak tau perasaan atau emang ternyata toner ini cepet banget, baru pakai 5 harian gue udh merasa wajah tuh cerahan. Beneran keliatan bedanya. -Awalnya gue cuma pake 1x sehari pas malem, tapi begitu berasa perbedannya gue ingin lebih memaksimalkan lagi yakan, jadi 2x sehari pagi & malam. Baunya alami skincare aja gitu, gak ganggu, fresh! -Udah ada yg cobain facial wash varian ini jugakah? Kasih tau dong, gue pgn sekalian mix sama ini lanjut pakai. hihi karena so far, puas! ✌🏻
#CelliSkinDayries
#ClozetteID
+ View more details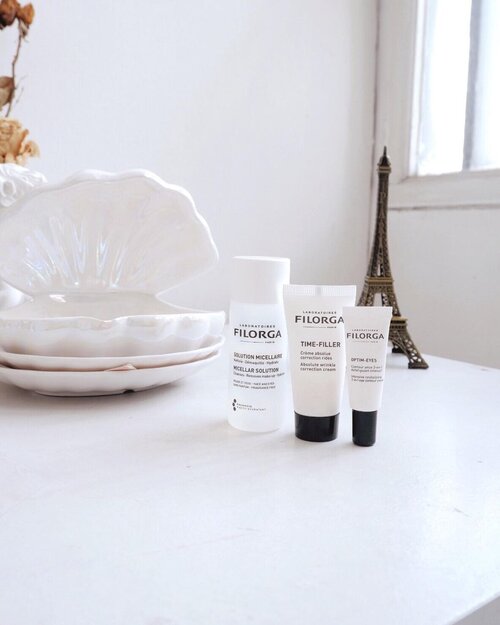 SKINCARE QUICK REVIEW Filorga. Paris Skincare.-I am in love with their Meso mask, not pictured here because it already empty haha! It give you instant glowing after cleanse the mask.-The time filler or moisturizer have a good & lux smells (idk how to explain this hahahaha) but it calming and easy to absorb in my oily skin. Not sticky! -Micellar water not so much any effect on mine. But its fairly good to remove your makeup in one swipe. -Optim eyes have a cool feeling when I apply it under my eyes. Refreshing, also so far helping my sleepless eyes and under eye fine lines. -Overall; it's a skincare that I will buy again. Especially the Meso Mask; anti wrinkle lightening mask & the time filler moisturizer. It's definitely worth keeping in your skincare rack!
#CelliSkindayries
#ClozetteID
+ View more details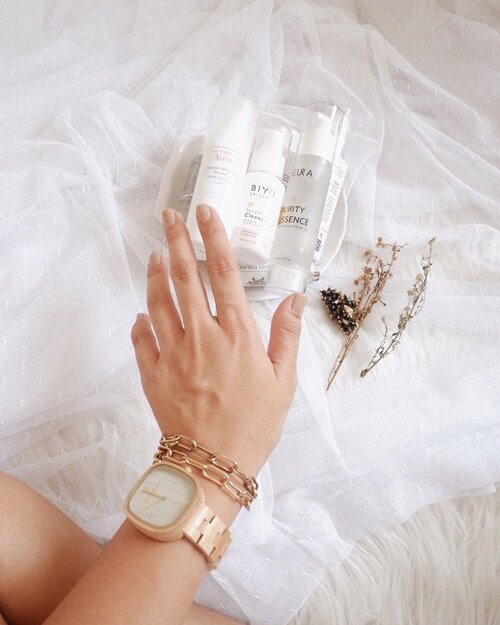 "Lo pake skincare apa sih?"-Jujur ya kalo ada yg nanya gitu gue kadang bingung mau jawab apa. Karena saking seringnya cobain skincare baru dan skincare shelves di rumah pun diisi dengan macem-macem skincare untuk sehari-hari.-Mungkin kalo ada yg nanya gini: "Lo lagi pakai skincare apa sih?"Nah ini gue bisa jawab hahahaha. -Alhamdullilah kulit gue jg gampangan 🤣 maksutnya gak gampang kenapa2 kalo pakai skincare baru. so far so good :))Btw tapi, take at least 2 minggu atau 21 hari lah kl mau cobain skincare lalu ganti supaya tau efeknya. -Ada yg kayk gue gak sih btw? Seneng nyobain skincare?
#CelliSkindayries
#ClozetteID
+ View more details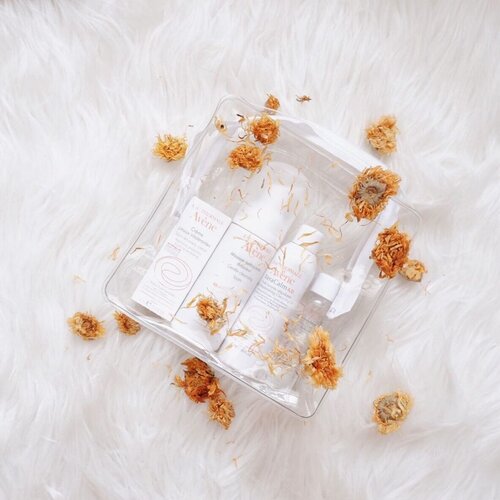 Bought this early February back in Singapore, thinking "Oh I need this for traveling next time."____That next time, Idk when. Hopefully things get better soon. -
#CelliSkindayries
#ClozetteID
+ View more details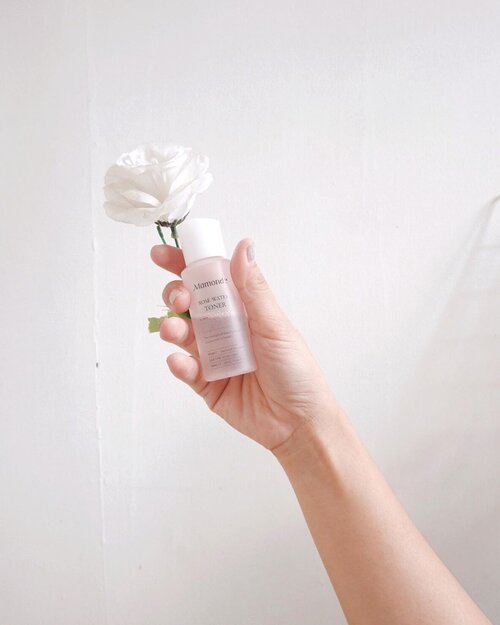 Roses oh roses.. 🥀[SKINCARE REVIEW]This @mamondeindonesia rose water toner is for all skin type. I agree, mine is oily, so far it's refreshing, and not left my skin with sticky feeling.-100% extracted from organic damask rose which smells so goooood you should try it yourself. It soothe and also moisturize my skin for long hours. -I used usually after mask or exfoliate skin or before using my night cream. I'm having a pretty sleep afterwards :)
#CelliSkindayries
#ClozetteID
+ View more details

loading ...
Back To Top