loading...
Search
294 RESULTS FOR CLOZETTEIDVIDEO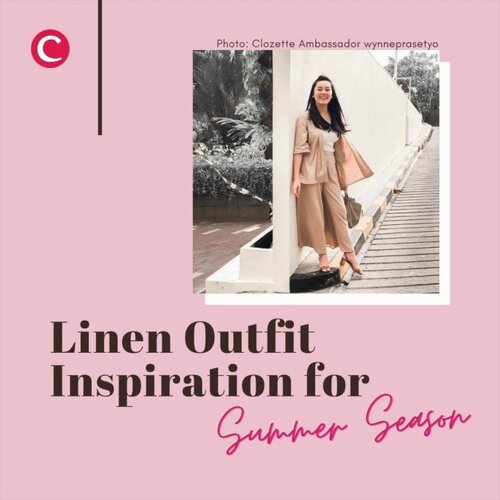 Summer season is the best time to wear linen! Bukan hanya ramah lingkungan, bahan ini juga mempunyai sirkulasi udara yang baik, dapat menyerap keringat, dan lebih cepat kering dibanding bahan katun, lho. Pakaian dari bahan linen juga biasanya mempunyai potongan minimalis dengan warna-warna natural seperti inspirasi dari Clozette Ambassador @wynneprasetyo, @theladyulia, @priscaangelina, @janejaneveroo, dan @wulanwu berikut ini.
.
#ClozetteID
#ClozetteIDVideo
#Linen
#LinenOutfit
#LinenOOTD
+ View more details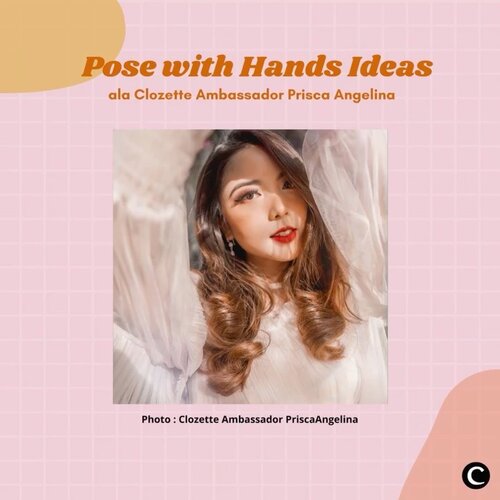 Clozetters, sebagian dari kamu pasti punya pose andalan saat berfoto. Buat kamu yang kehabisan ide untuk berpose, bisa tiru "pose with hands" ala Clozette Ambassador @priscaangelina. Dengan memainkan tangan, bisa membuat hasil foto kamu jadi makin kece dan menarik. Yuk, lihat videonya.
📷@priscaangelina
#ClozetteID
#ClozetteIDVideo
#HowtoPose
#PosewithHands
+ View more details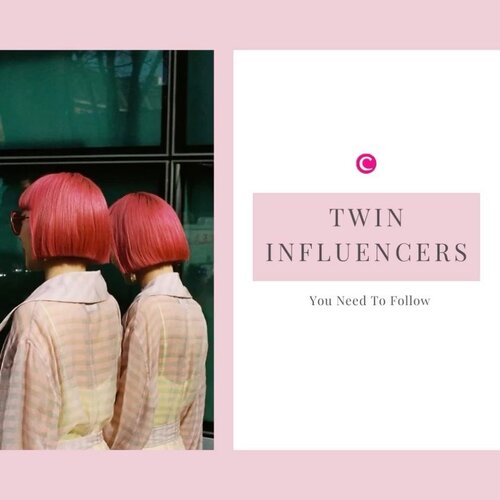 It's more than nice to see someone's fashionable style picture on your Instagram feed, but why not doubling it up for your better style inspiration?!🤔 Berikut 5 influencer kembar dengan gaya berpakaian fashionable-nya yang siapa tahu bisa menjadi inspirasimu, yuk intip videonya!✨
.
📷 @brooklynandbailey @amixxamiaya @ayaxxamiaya @thegstwins @valerieandveronika @simihaze
#ClozetteID
#ClozetteIDVideo
#ClozetteXCoolJapan
#ClozetteIDCoolJapan
+ View more details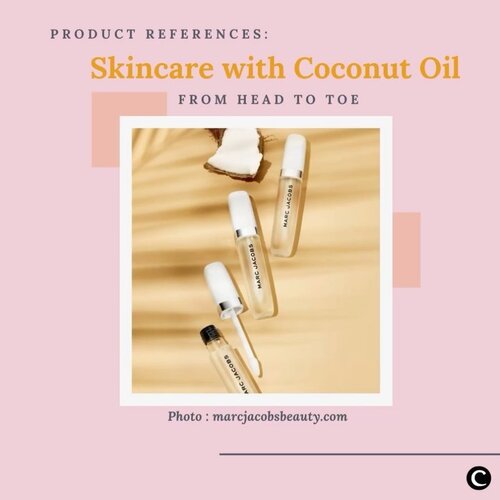 Coconut oil terkenal sangat bermanfaat bagi kesehatan dan kecantikan kulit. Dapat melembabkan kulit, membuat rambut berkilau, sebagai scrub wajah serta merawat telapak kaki yang pecah-pecah. Clozette Crew punya rekomendasi produk skincare yang mengandung coconut oil from head to toe. Yuk, simak videonya !
📷 @kiehlsid @sensatiabotanicals @marcjacobsbeauty @thebodyshopindo @burtsbees
#ClozetteID
#ClozetteIDVideo
#skincare
#coconutoil
+ View more details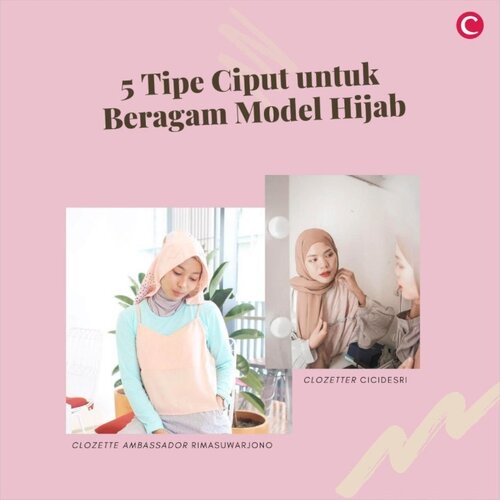 Ciput atau dalaman untuk hijab ternyata banyak jenisnya, lho. Pemilihan tipe ciput dapat disesuaikan dengan model hijab. Ada juga ciput telinga yang dibuat untuk mencegah suara terhalang saat sedang menggunakan hijab! Tipe ciput mana yang sering kamu gunakan, Clozetters?.📷 @elzattahijab @zoyalovers @rimasuwarjono @cicidesri
#ClozetteID
#ClozetteIDVideo
#CiputHijab
#Ciput
+ View more details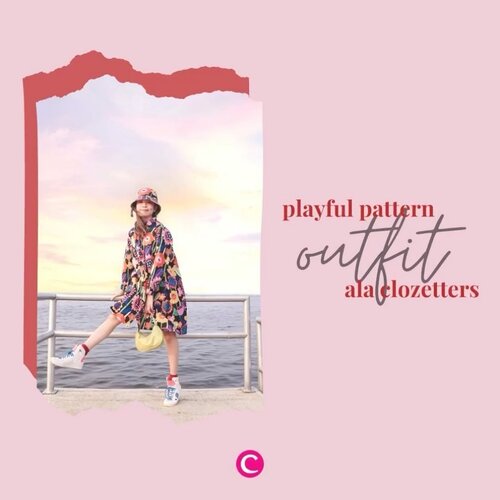 Thanks God it's Friday! Menjalani hari Jumatmu dengan outfit ber-pattern playful, will boost up your mood, right?🥺 Yuk, intip playful outfit ala Clozetters melalui video berikut ini, siapa tahu bisa menjadi inspirasi ootd-mu hari ini!✨
.
📷 @steviiewong @vicisienna @onie_callista @cellinikamil
#ClozetteID
#ClozetteIDVideo
+ View more details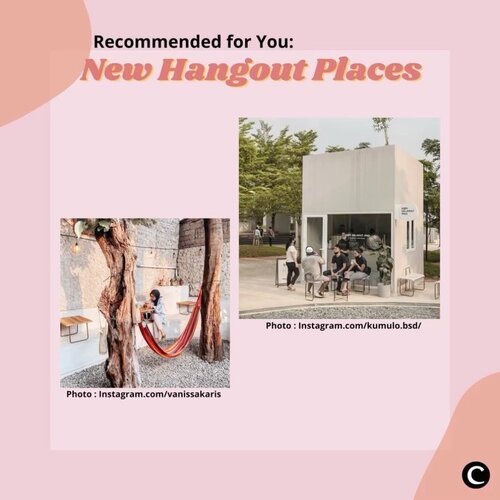 Selama pandemi pasti banyak dari kamu yang kangen untuk hangout. Sekedar beli es kopi, atau kumpul bareng teman-teman. Walaupun sudah diperbolehkan keluar rumah, protokol kesehatan wajib kamu patuhi ya, Clozetters. Pakai masker, cuci tangan, bawa alat makan & minum sendiri lebih baik, dan jangan lupa jaga jarak.Clozette Crew punya rekomendasi tempat hangout yang baru buka di tengah pandemi, nih! Ada @kumulo.bsd , @kirihousecoffee_ , @jtts.id , @sedjuk.bakmidankopi dan @kawanbaru.co . Yuk, lihat ambience nya lewat video ini, Clozetters.📷@kumulo.bsd @sedjuk.bakmidankopi @vanissakaris @project.malawat @saepulhdyt
#ClozetteID
#ClozetteIDVideo
#hangoutplace
#jktspot
#coffeeshopjakarta
#coffeeshop
#ootdspot
#kumulobsd
+ View more details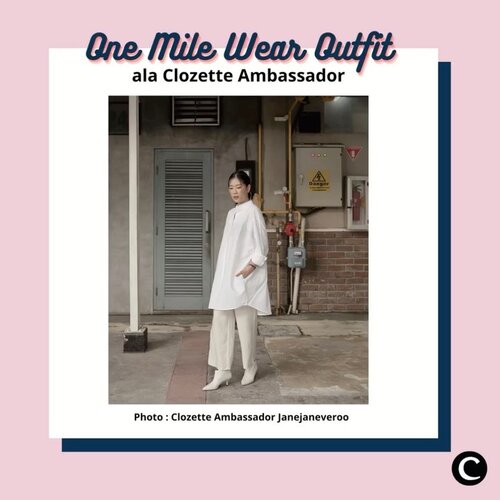 Have you ever heard about one mile wear? Tren one mile wear ini terinspirasi dari tren streetwear di kalangan anak muda Jepang saat libur musim panas. Secara harfiah berarti pakaian yang kita kenakan dalam radius 1 mil (1,609km) dari rumah. Pada dasarnya merupakan basic outfit yang mengutamakan kenyamanan, apalagi pada saat pandemi yang membuat kita lebih sering melakukan kegiatan di rumah, at least kalau Clozetters mau ke ATM atau Grocery shopping, tinggal mix and match dengan outer atau jacket.
Ada beberapa inspirasi one mile wear outfit dari Clozette Ambassador yang bisa jadi inspirasi kamu, Clozetters. Yuk, simak videonya!
📷@janejaneveroo @steviiewong @priscaangelina @@vicisienna @tiffanikosh
#ClozetteID
#ClozetteIDVideo
#Onemilewear
#Onemilewearoutfit
#outfitinspiration
#ootd
#styleoftheday
+ View more details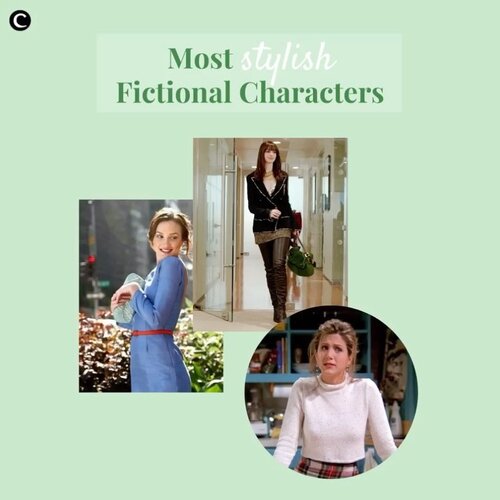 When it comes to style icons, in odd moments, it comes from the fictional characters that we see on the screen. So, here's 4 most stylish tv and movie characters whose their wardrobe are still wearable even for now✨
#ClozetteID
#ClozetteIDVideo
+ View more details

loading ...
Back To Top